It's mating season for manatees, and a Florida sheriff's office is urging the public to stop calling 911 over the randy marine mammals.
"If you see this, no you didn't," the Pinellas County Sheriff's Office captioned a Facebook reel last month that showed a herd of manatees near the shoreline as Marvin Gaye's famed song "Let's Get It On" plays in the background.
"We can assure you they are more than fine," the sheriff's office added. "Manatees actually mate in herds like these and often they are near the shore. They mate all throughout the year but generally mating herds like these are seen in the summer months."
Manatees typically mate between March and September, with females then carrying the calf for an 11-12-month gestation period. 
POPULAR FLORIDA MANATEE DIED OF INJURIES FROM SEX WITH HIS BROTHER, AQUARIUM CONCLUDES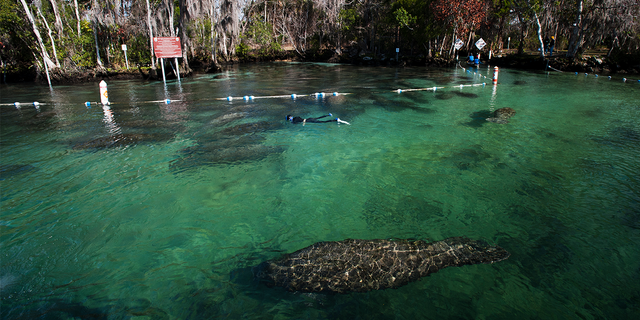 The Florida Fish and Wildlife Conservation Commission outlines on its website that multiple male manatees will compete to breed with a female.
MANATEES ARE DYING IN FLORIDA, AND THE US WANTS TO KNOW WHY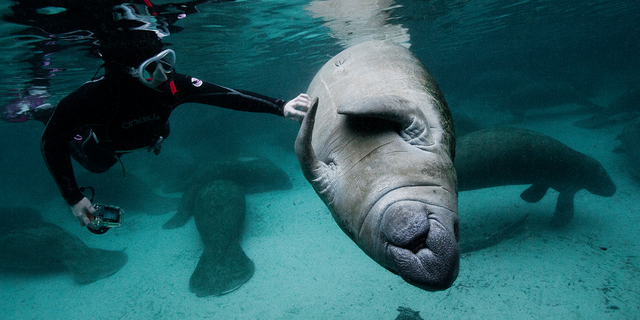 MANATEE DEATHS DROPPED IN 2022, BUT CHRONIC STARVATION CAUSED BY WATER POLLUTION REMAINS MAJOR CONCERN
"Manatee mating herds are interesting to watch as several bulls (males) pursue a cow (female) until she is ready to mate," the commission says on its website. "For your safety, watch these mating herds from a distance as the animals are focused on mating and do not heed intruders in their midst."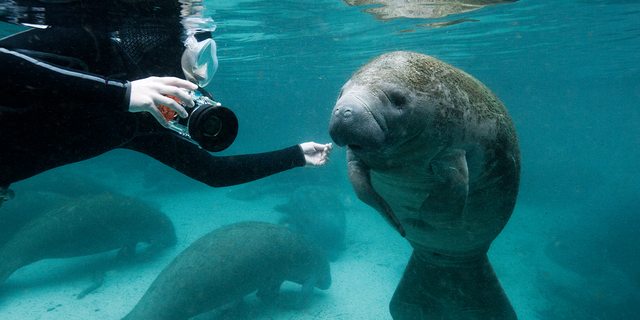 The Pinellas County Sheriff's Office continued that anyone who spots the manatee sex rituals needs to leave the animals alone.
CLICK HERE TO GET THE FOX NEWS APP
"So if you see this, there's no need to call, they are a-okay! And remember touching or disturbing manatees is not only illegal but can also be very dangerous," the sheriff's office said.