Washington wildlife officials have authorized killing one or two wolves in the southeastern part of the state in response to attacks on cattle.
Fish and Wildlife Director Kelly Susewind on Wednesday announced the plan, saying attempts by ranchers to prevent the attacks haven't stopped them.
Since May, wolves in the WA139 group in Asotin County have killed about a half-dozen cattle belonging to four ranchers, officials said.
GRAY WOLF POPULATION REBOUNDS IN MICHIGAN NATIONAL PARK AFTER NEARLY DYING OUT FROM INBREEDING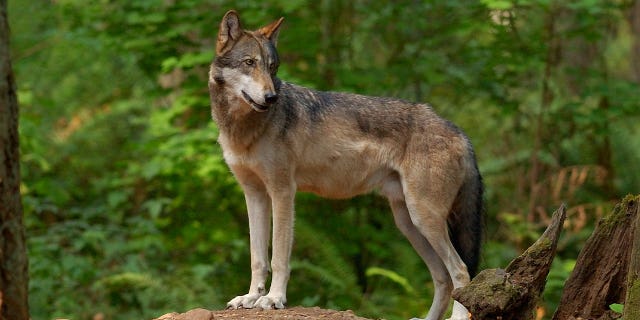 The pack formed in January when a female wolf collared as WA139 left the Tucannon pack, officials said. Wildlife managers in Oregon said that pack killed seven cattle in the spring in northeast Oregon and that a rancher in that area shot one wolf in March after obtaining a permit from the state.
Cattle ranchers in Asotin County, Washington, have tried to keep the wolves away by removing carcasses, patrolling around herds, keeping younger cattle out of summer pastures and adding fencing and lights, according to Washington wildlife officials.
CLICK HERE TO GET THE FOX NEWS APP
Washington Fish and Wildlife staff members concluded more non-lethal measures wouldn't be effective and that the attacks are likely to continue. Removing two of the wolves isn't likely to stop the state's wolf population from growing, officials said. The group has four to five adults and an unknown number of pups, officials said.
A 2022 count found that Washington had at least 216 wolves.