Virginia police are searching for a man who brought his parrot companions along while he allegedly robbed a victim at knifepoint inside McDonald's.
The man, described by police as a "bird bandit," entered the restaurant on Arlington Boulevard in Fairfax County at about 8 a.m. on Tuesday with two parrots on the brim of his cowboy hat and a third on his shoulder, Fairfax County police said in a news release. 
The suspect allegedly pulled a knife on the victim and robbed him of an undisclosed amount of money, police said.
VIRGINIA JUDGE ALLOWS PROGRESS FOR CLAIMS OF SEXUAL ABUSE IN ONGOING SUIT BY FORMER HOSPITAL PATIENTS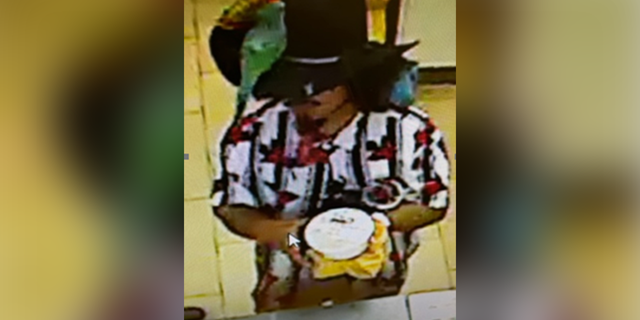 Fairfax County police described the suspect as a Hispanic tattooed man between the ages of 28 and 32. He is wanted for strong-arm robbery.
Surveillance footage captured inside a nearby convenience store showed the man wearing a black cowboy hat and a patterned shirt, with the three birds sitting on his hat and shoulder. 
He fled the area in a blue Ford SUV, police said.
VIRGINIA MAN SENTENCED TO 16 YEARS IN PRISON FOR RECORDING OVER 70 SEXUAL VIDEO CHATS WITH MINORS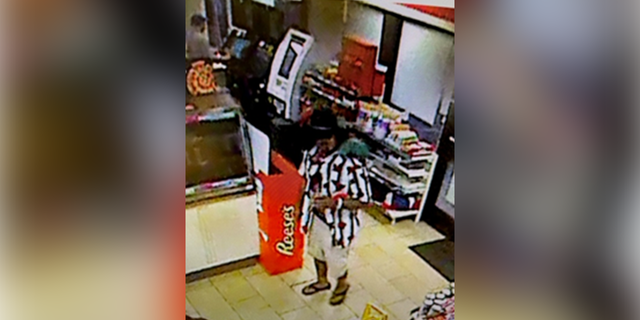 CLICK HERE FOR THE FOX NEWS APP
Detectives are asking for the public's help in identifying and locating the suspect.