American Legion motorcycle riders gathered around one Massachusetts Navy veteran after learning that he was going to buried alone, saying in an interview with Fox News Digital that "It isn't about any one of us. It's about what we could do for him."
Anthony L. Meizis, a Vietnam veteran of Weymouth, Mass. died at age 80 in a nursing home without ever having married or fathered children. 
The Navy veteran's one surviving next-of-kin had health complications and could not attend his funeral.
TO PROTECT VETERANS' MENTAL HEALTH, SENATORS AND VETS PUSH FOR MORE ACCESS TO SERVICE DOGS: 'POWERFUL AVENUE'
That's when McDonald Keohane Funeral Home Director Cara Johnson sent a Facebook message to the Massachusetts Department of the American Foreign Legion Riders, advising them that Meizis was going to be buried alone.
Vice Commander Andrew Pajak received the message. "No veteran should ever be left to go alone," he told Fox News Digital.
"No veteran should ever be left to go alone"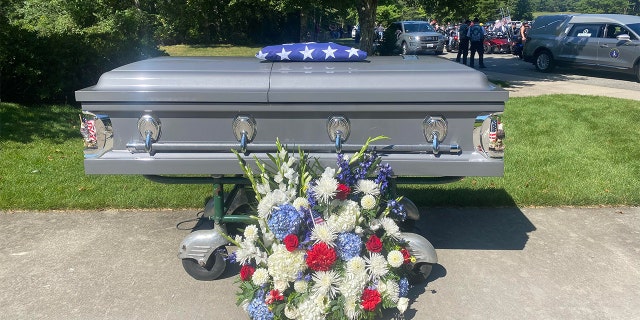 Pajak told Fox News Digital that he took the message to Facebook, expecting typical engagement. Over 16,000 likes and 2,100 shares later, and three hundred motorcycle riders emerged to escort Meizis to his final resting place.
"The state police and the local police shut down the rotary to allow this procession to come across. It literally took 4 minutes for all the vehicles to come across." Pajak said.
FISHING TRIPS FOR VETERANS: NONPROFIT BOOSTS HEROES' MENTAL HEALTH WITH 'CALMING EXPERIENCE'
Pajak said he was still "shaking" with emotion at the turnout.
"I've never met the man. I don't know the man, but he's my brother… I could not care less when he served. I served in the Gulf. He served in Vietnam. He's still my family."
"I've never met the man. I don't know the man, but he's my brother."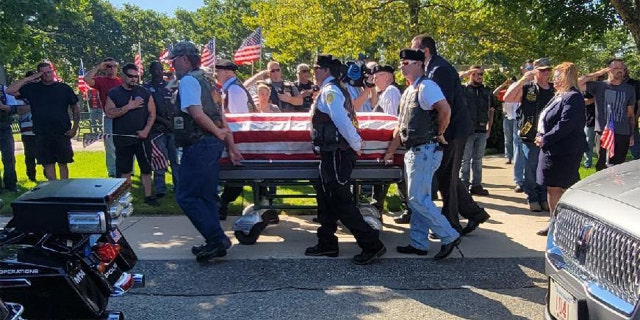 Meizis' funeral escort lined the streets to the Massachusetts National Cemetery in Bourne Friday morning.
Massachusetts State Representative Steve Xiarhos, himself a Gold Star father, shared with Fox News Digital after livestreaming Meizis' funeral procession that "I was honored to help organize and join hundreds of others in bringing our fallen Veteran home to rest."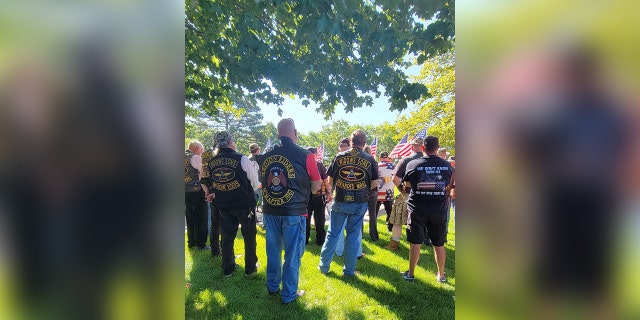 "We will always do the best we can to take care of all our Veterans in Massachusetts and live worthy of their service and sacrifices."
CLICK HERE TO GET THE FOX NEWS APP
The McDonald Keohane Funeral Home in Weymouth did not immediately respond to Fox News Digital's request for comment.