A Cedar Hills, Utah, man who falsely claimed to be a doctor and was indicted in 2020 for crimes associated with the selling of an unproven solution that could prevent and treat coronavirus, is behind bars after a three-year fugitive hunt.
U.S. Attorney Trina A. Higgins of the District of Utah announced on Monday that 63-year-old Gordon Hunter Pederson had been taken into custody after he was spotted by federal agents conducting surveillance on July 5, 2023.
Pedersen was wanted after failing to appear in federal court on Aug. 25, 2020 for an indictment charging him with mail fraud, wire fraud and felony introduction of misbranded drugs into interstate commerce with intent to defraud and mislead.
UTAH BUSINESS OWNER ALLEGEDLY PUSHED SILVER PRODUCTS, FALSELY CLAIMING THEY PREVENT, TREAT CORONAVIRUS
Court documents allege that before approved COVID-19 vaccines were available, Pedersen was using the internet to sell a "structural alkaline silver" product he claimed "resonates, or vibrates, at a frequency that destroys the membrane of the virus, making the virus incapable of attaching to any healthy cell, or to infect you in any way."
Higgins said the suspect also falsely claimed on YouTube videos to be a board certified "Anti-Aging Medical Doctor," while also falsely claiming to have PhDs in immunology and naturopathic medicine.
NEW COVID SUBVARIANT, ERIS, IS NOW MOST COMMON AND FASTEST-SPREADING IN US: 'NEVER GOING AWAY'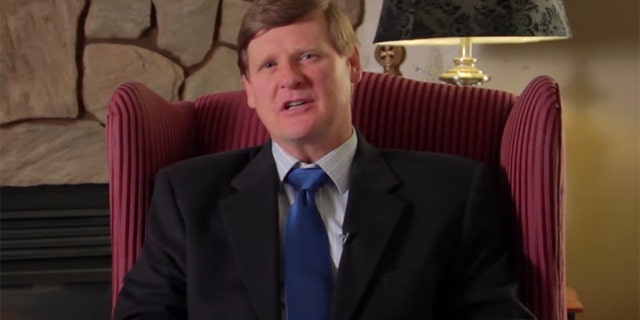 A company Pedersen previously owned, My Doctor Suggests LLC, was alleged to have operated without registering with the Food and Drug Administration.
The company agreed to plead guilty to one count of criminal information related to its false and misleading marketing of ingestible silver products to treat COVID-19.
Along with the guilty plea, the company severed ties with Pedersen and agreed to corporate in his prosecution, the U.S. Attorney's Office said at the time of the agreement.
CLICK HERE TO GET THE FOX NEWS APP
Pedersen is expected to make his initial appearance on the indictment on Tuesday. With the indictment appearance, Pedersen is also scheduled to have a detention hearing. Both hearings will take place at the Orrin G. Hatch U.S. District Courthouse in Salt Lake City.