The U.S. Navy sailor charged with sharing secrets with the Chinese Communist Party (CCP) was encouraged by his mother, an assistant U.S. attorney says. 
Jinchao Wei, 22, is accused of providing inside military information to the Chinese government while serving in the U.S. Navy. 
Assistant U.S. Attorney Fred Sheppard asserted Tuesday that Wei's mother was aware of her son's espionage for the CCP and encouraged him, believing it could help him secure a position in the Chinese government.
2 US SAILORS HIT WITH CHARGES TIED TO NATIONAL SECURITY, CHINA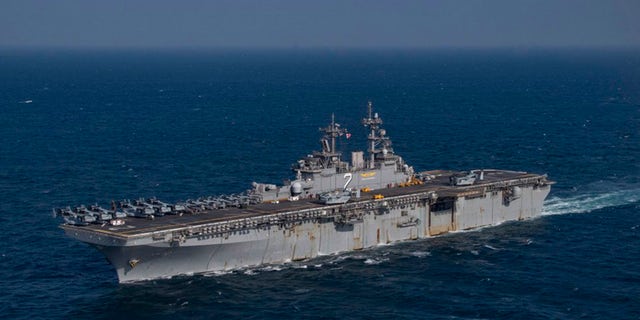 Wei, who was born in China, was applying for naturalized citizenship when he was allegedly approached by the CCP in February 2022. 
He is accused of sharing photos and videos of USS Essex, disclosing the location of Navy ships and describing the Essex's defensive weapons to a Chinese intelligence officer in exchange for thousands of dollars.
TAIWAN DETAINS MILITARY OFFICER AND COLLABORATORS OVER ALLEGED ESPIONAGE FOR CHINA
The former sailor is being charged by the U.S. government under the Espionage Act. Wei has pleaded not guilty.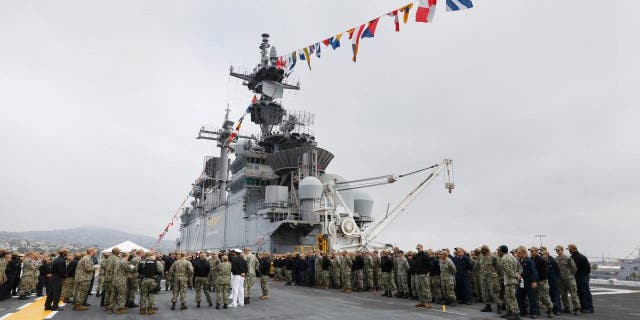 Wei was apprehended by authorities at the same as another alleged Chinese spy in the U.S. military. It is not clear if the two were directly connected or aware of one another.
GALLAGHER ROLLS OUT 'RETROACTIVE FOREIGN AGENTS REGISTRATION ACT' WITH BIPARTISAN SUPPORT
The second sailor, Petty Officer Wenheng Zhao, aka Thomas Zhao, 26, of Monterey Park, California, is charged with conspiracy and receipt of a bribe from a Chinese official. Zhao worked at Naval Base Ventura County in Port Hueneme and held a U.S. security clearance.
Zhao is accused of secretly recording U.S. military information, photographs and videos and then transmitting to a Chinese intelligence officer posing as a maritime economic researcher in exchange for bribes. 
Electrical diagrams and blueprints for a radar system stationed on a U.S. military base in Okinawa, Japan, were some materials shared with the Chinese intel officer.
CLICK HERE TO GET THE FOX NEWS APP
"Without getting into specific cases, as we've talked about before, I think we have clear policies and procedures in place when it comes to safeguarding and protecting sensitive information," Brig. Gen. Patrick Ryder said. "And so if those rules are violated, the appropriate action will be taken as it has in the cases that were highlighted."
Fox News Digital's Anders Hagstrom contributed to this report.