U.S. Marshals are engaged in an interstate fugitive hunt for an 18-year-old man who is considered "armed and dangerous," and is wanted for his alleged involvement in a shooting at Morgan State University in Maryland that injured five people, including four students.
Jovan Williams is the target of the search, FOX 5 in Washington, D.C. reported, and the District Court of Maryland has charged him with attempted first-degree murder and other charges in connection to the Oct. 3 shooting at the university.
According to Baltimore police, Williams is considered armed and dangerous.
MORGAN STATE UNIVERSITY SHOOTING: MANHUNT SEEKS ARMED AND DANGEROUS SUSPECT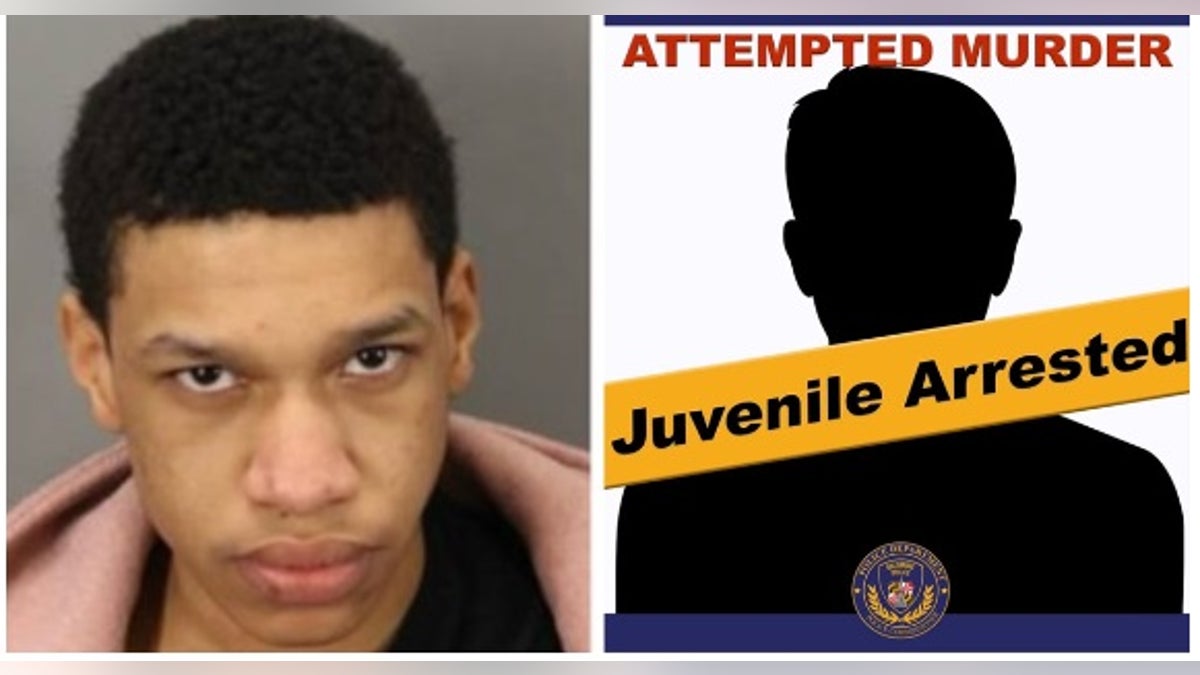 An arrest warrant was issued for his arrest on June 15, when he was charged in a drugs and firearms conspiracy case investigated by several federal agencies including the Drug Enforcement Administration (DEA), and Bureau of Alcohol, Tobacco, Firearms and Explosive (ATF).
One of the suspects in the shooting, a 17-year-old whose name was withheld because of his age, was arrested in Washington, D.C. last Thursday and transported to the central booking and intake facility where he was charged with multiple counts of attempted murder.
Just before 9:30 p.m. on Oct. 3, gunshots rang out near Morgan State University, which activated an emergency shutdown for an active shooter situation.
MORGAN STATE UNIVERSITY TO BUILD WALL AROUND CAMPUS FOLLOWING HOMECOMING SHOOTING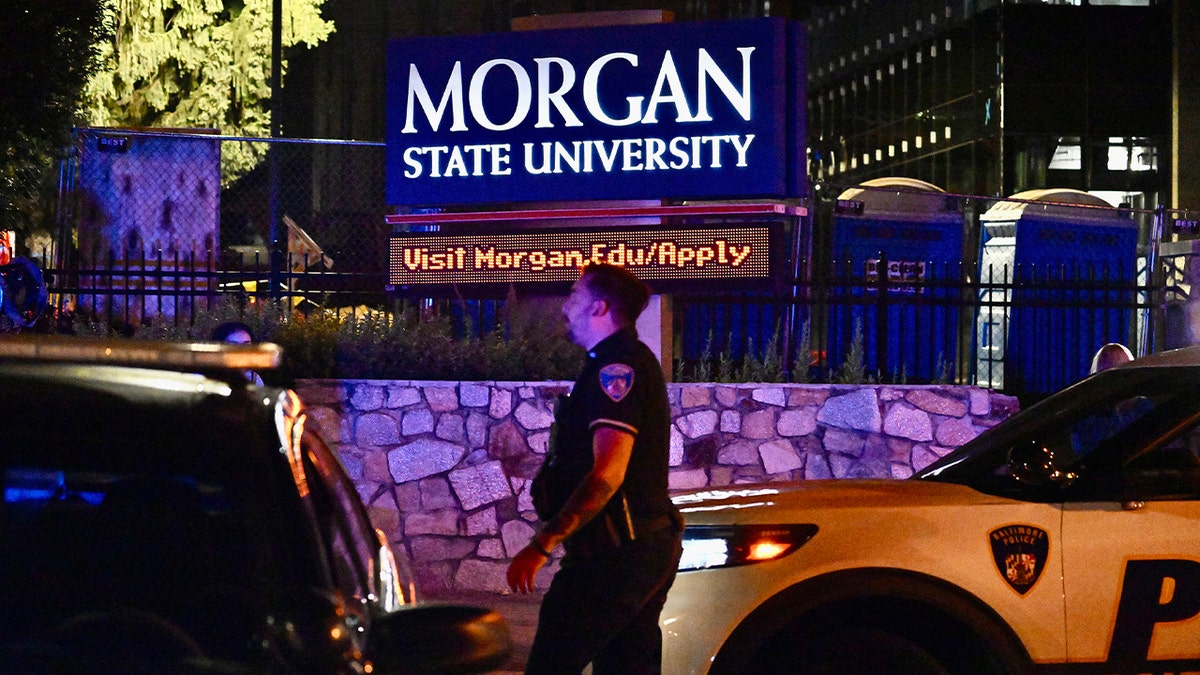 Students were walking between an auditorium and the campus student center, where the Homecoming ball was about to take place when the shots were heard.
The victims were likely not the intended targets and caught in the crossfire between two shooters, according to police. They have since been released from the hospital.
Detectives identified the two suspects using surveillance footage, and images were released to the media.
BALTIMORE POLICE RELEASE VIDEO OF PERSONS OF INTEREST IN MORGAN STATE UNIVERSITY SHOOTING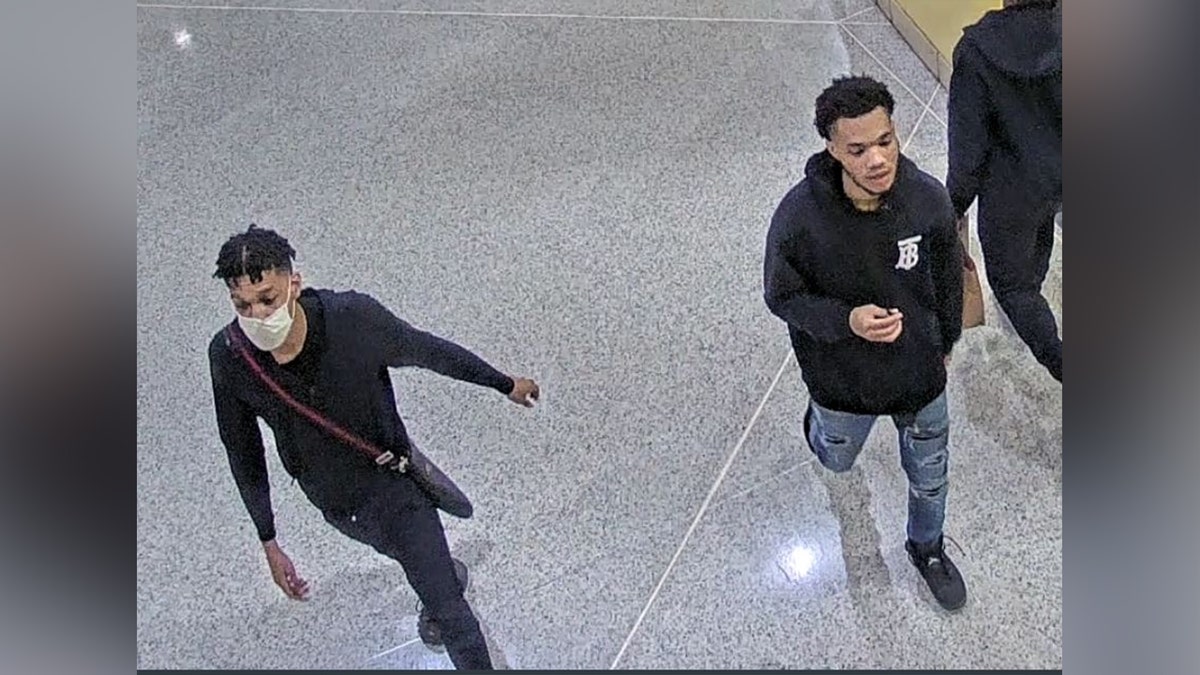 Within days of the shooting, the university announced a $22 million plan to build a wall around most of the northeast Baltimore campus and station security personnel at entrances and exits.
The wall would extend existing barriers by about 8,000 feet to encircle 90% of campus and effectively "eliminate unfettered access," university President David Wilson said during a campus town hall.
In addition to the wall, other potential upgrades include installing more metal detectors in campus buildings, exploring weapons detection technology, increasing police patrols and building additional security guard booths. 
The U.S. Marshals Service is offering up to $10,000 for information leading to Williams' arrest.
CLICK HERE TO GET THE FOX NEWS APP
Metro Crime Stoppers and ATF are also offering a reward of up to $9,000 for tips leading to the suspect's arrest, followed by charges being filed.
Anyone with information about Williams' location is encouraged to contact the U.S. Marshals at 1-877-WANTED2, or if the information is time-sensitive, to call Deputy U.S. Marshal Maresca at 202-819-5058.
Chris Eberhart of Fox News Digital contributed to this report.