HOUSTON – Drought conditions and triple digit temperatures have increased wildfire risk across the country and casualties of the extreme temperatures are growing in numbers. 
In August a brush fire destroyed a 24 unit apartment complex in Austin, Texas and in California and Nevada 80,000 acres have been set ablaze by wildfires. More recently over 100 people were killed in Maui, and these are just a small portion of wildfire casualties this month.
Jason Engle works with the Texas A&M Forest Service and says the current weather conditions make areas more susceptible to fire. 
"When it's this dry and a fire gets going, suppression efforts are very difficult" Engle said.
HAWAII WILDFIRES: DEATH TOLL RISES TO 67 IN MAUI, OFFICIALS SAY FIRE NOT YET CONTAINED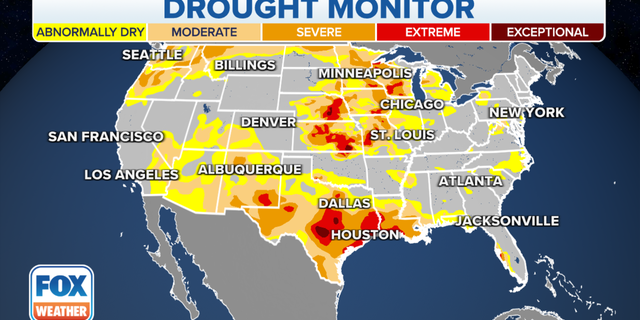 As of last Tuesday, the U.S. Drought Monitor reports nearly 26% of the U.S., Puerto Rico, and 30% of the lower 48 states are in some level of drought.
The National Center for Environmental Information shows over 1,200 more wildfires this year so far, compared to all of 2022.
Florida Forest Service Wildfire Prevention Team Lead Patrick Mahoney says fires seem to be increasing almost daily. 
"With all these conditions, all these states are having to deal with the wildfire danger right now. It's a very active season" Mahoney said. 
CANADIAN MILITARY RESPONDS TO WILDFIRES THREATENING THE NORTHWEST TERRITORIES, AIRLIFTING RESIDENTS TO SAFETY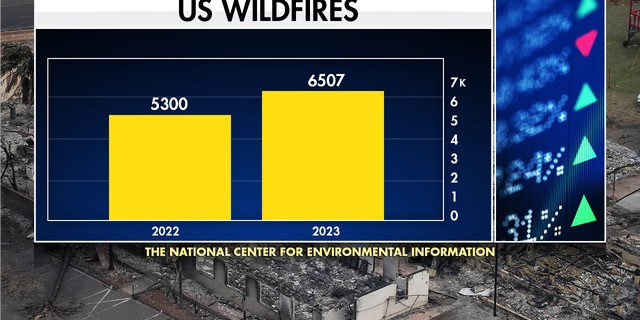 The U.S. Forestry Service is now ramping up efforts to educate people in areas that may have never been at risk for wildfires. Several teams from Florida are currently in Texas since it was declared a state of emergency following wildfires in Austin.
AUSTIN FIRE OFFICIALS BATTLE BLAZE AT HOMELESS ENCAMPMENT AFTER YEARS OF WARNINGS FROM CITIZENS
"I know that we're the second team that Texas has brought out, and I know that they're potentially looking at some more coming in" Mahoney said. "They're just flooding the area because it's getting worse, and they want people to be aware."
Nicholas Walker with the Florida Forest Service says states with lower levels of drought conditions are also dealing with increased risk, simply because of hot temperatures and "super-bloom."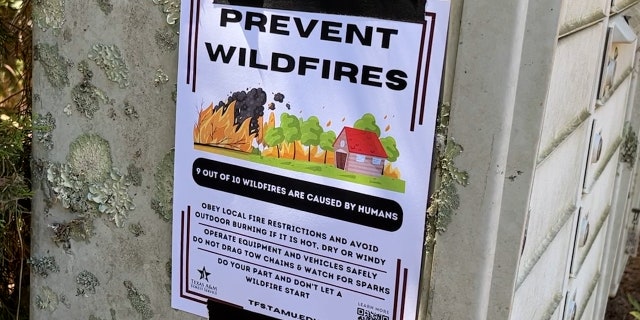 CLICK HERE TO GET THE FOX NEWS APP
"Whenever you have a lot of rain like we did this past spring, everything grows. But then we get these long heat waves, and then it kills everything, so you have more fuel on the ground that is primed and ready for a large fire" Walker said. 
While we've seen more wildfires in the first 8 months of this year than last year as a whole, what's interesting is that less acreage has burned, overall. Experts say this could be due to better preparation as they become aware of increased risk.