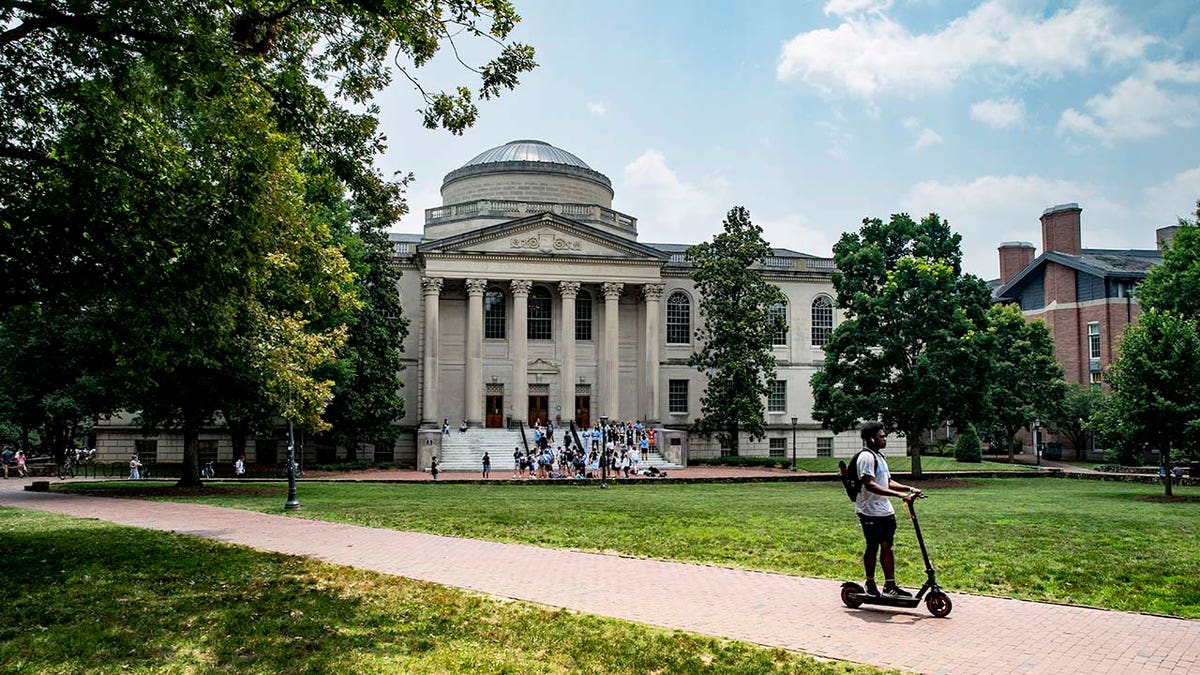 The University of North Carolina in Chapel Hill is under lockdown after reports of at least one shot fired on campus, just after 1 p.m..
Shortly after 1 p.m., the school sent out an alert saying, "Emergency: Armed, dangerous person on or near campus. Go inside now; avoid windows."
A local NBC station reported there was a massive presence of police and emergency vehicles near the Caudill Labs building on South Road.
There have been reports that a suspect is in custody, though the situation is ongoing and the campus remains on lockdown.
The situation is evolving and more information will be provided as it becomes available.