Peggy Jones couldn't have foreseen that mowing the lawn on her six-acre Silsbee, Texas, property last month would end with a snake falling out of the sky as she rode her tractor and injuring her in an attack that she said left her bloodied and psychologically drained. 
Jones, 64, was mowing an open field in the back of her property on the evening of July 25 to avoid the triple-digit heat, when a snake suddenly fell from the sky and wrapped itself around her right arm. Seconds later, as she tried unsuccessfully to fend off the reptile, she was attacked by a swooping hawk. 
"As you're trying to sling it off, he's striking me in my face," Jones told Fox News Digital. "He hit my glasses a couple of times. I could feel the pressure of the hit. He's not coming off. It's like he's glued onto my arm."
HUGE ALLIGATOR SWIMMING IN ALABAMA OCEAN SHOCKS BEACHGOERS: 'NEVER CHARGED OR HISSED'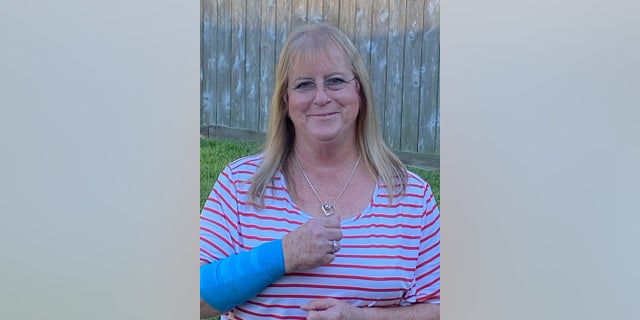 As the snake, estimated to be at least 4 feet long, wrapped itself around her arm, a brown and white hawk clawed Jones' arm as it tried to also pry the reptile away. While attacking her, the snake also kept spitting liquids Jones suspects may have been venom.
"I was just saying, 'Jesus, please help me. Help me Jesus,'" Jones said. 
Finally, the hawk ripped the snake off her arm and took off. The whole thing lasted only a few seconds, but "felt like an eternity," Jones said.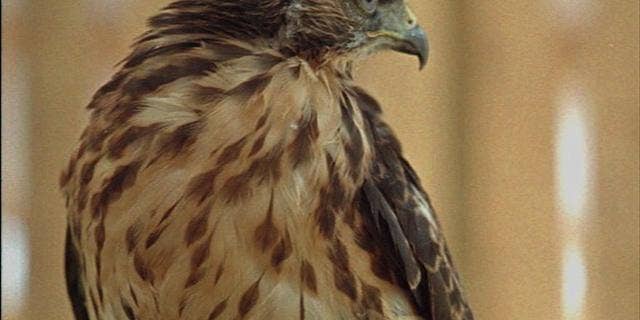 Still in shock, Jones found her husband, Wendell, who was mowing the front of the property and showed him her injured arm. They got into his truck and drove to the emergency room about 15 minutes away where they were met by their daughter.  
FLORIDA WOMAN'S DOORBELL CAMERA CAPTURES MOMENT ALLIGATOR APPROACHES HER FRONT PORCH
She relayed her ordeal on the way there, Jones also had trouble seeing out of her right eye. Once at the hospital, she was injected with antibiotics and given a prescription for more. She thought she may have been bitten after looking at the puncture marks on her arm. 
However, the doctors said the injuries may have been from the hawks and its talons, Jones said. She spent her first night home after the attack watching for her arm to swell or turn black, she said. 
Jones said she knew what a snake bite felt like. Two years ago, she was bitten by a venomous snake in an attack that took her some time to recover.
"That was one of the reasons that I knew what to look for," she said. "These wounds were not the same type of pain as when the snake had bitten me."
CLICK HERE TO GET THE FOX NEWS APP
Since the attack, Jones has refrained from mowing, and is still trying to cope with what transpired and the psychological toll the experience has taken on her. 
"I have nightmares and I really don't sleep much," she said. "It's just been like a rollercoaster. I'm just thankful that I'm alive, and I'm here to tell my story."