A Houston, Texas, woman was sentenced to 30 years in prison for luring a man to a remote area to be attacked and killed by gang members who allegedly felt the victim disrespected them in a rap battle.
Karla Jackelin Morales, 24, pleaded guilty Friday to charges in connection with the July 29, 2018, murder of 24-year-old Jose Alfonso Villanueva, according to Harris County District Attorney Kim Ogg. Morales was scheduled to go to trial in October 2021, but she jumped bond and cut off her ankle monitor to escape detection and was arrested in Houston about nine months later.
"This defendant jumped bail in 2021 to escape the consequences of her actions, but she was re-arrested and, on the eve of trial this week, pleaded guilty for what she did," Ogg said in a statement. "This was a premeditated and planned out attack and we have now been able to get justice for the victim's family."
CONVICTED MURDERER OF 8-YEAR-OLD FACES NEW INDICTMENTS FOR DOUBLE HOMICIDE IN TEXAS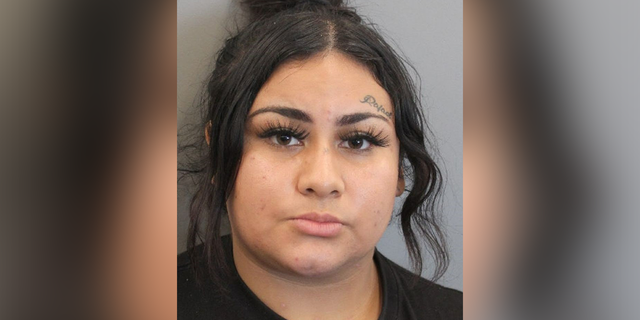 Morales lured Villanueva to a field in Spring, Texas, where she told him they would smoke marijuana to celebrate his birthday. But Morales had taken him to the area so five MS-13 gang members waiting there could kill him. The gang members attacked Villanueva with a machete and shot him as he attempted to run away. 
The gang members were allegedly angry at Villanueva because he disrespected them in a rap battle. His body was found about a week after the killing.
"This women knowingly lured an innocent man to be murdered by five MS-13 gang members in the most brutal and depraved manner that you could imagine sending shockwaves and fear throughout the Houston community," Homeland Security Investigations Houston acting Special Agent in Charge Robert Kurtz said in a statement. "By working in conjunction with our local law enforcement partners and the Harris County District Attorney's Office, we were able to hold all of the individuals responsible for this horrifying tragedy accountable and hopefully bring some closure to the victim's family."
TEXAS NABS MS-13 GANG MEMBER AND REGISTERED SEX OFFENDER AT SOUTHERN BORDER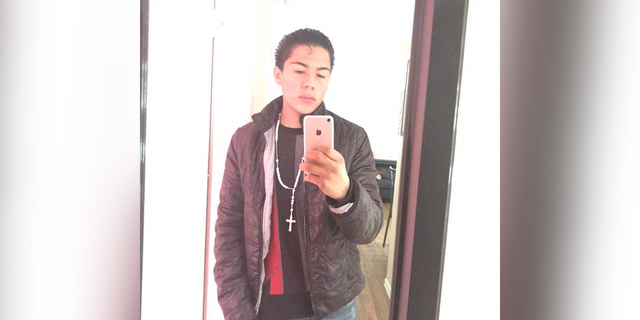 CLICK HERE TO GET THE FOX NEWS APP
The gang members have all been convicted in Villanueva's murder.
Assistant District Attorney Jason Sanchez, a chief in the district attorney's Organized Crime Division, prosecuted the case with Assistant District Attorney Neha Mehtaji.
"This should be cautionary tale to anyone who thinks they may want to join a gang that it doesn't matter your age, gender or anything else," Sanchez said in a statement. "We will prosecute you for the crimes you commit."