A Texas woman is behind bars after allegedly threatening to kill U.S. District Judge Tanya Chutkan – the federal judge overseeing Special Counsel Jack Smith's 2020 election conspiracy case against former President Donald Trump – and U.S. Rep. Sheila Jackson Lee.
Abigail Jo Shry, of Alvin, Texas, is charged with transmitting a threat to injure a person via interstate commerce after being accused of making a threatening call to Chutkan's chambers in Washington D.C. on Aug. 5, according to an affidavit, which was filed in federal court on Aug. 11 and made public Wednesday by Bloomberg Law.
The document, signed by Special Agent Joshua Henry with the Department of Homeland Security's Federal Protective Service, alleges that Shry began the message by saying "Hey you stupid slave [N-word]," before threatening the life of anyone pursuing Trump.
The message included a direct threat to kill Rep. Lee, a Texas Democrat running for mayor in Houston, "all Democrats in Washington D.C. and all people in the LGBTQ community," the affidavit revealed.
JUDGE CHUTKAN DELIVERS MIXED RULING ON TRUMP PROTECTIVE ORDER IN 2020 ELECTION CASE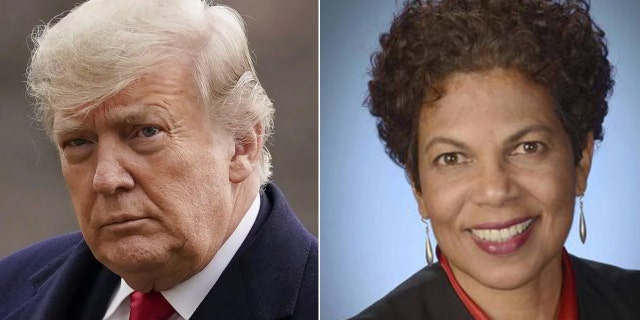 In the message intended for Chutkan, Shry allegedly continued the threats by saying: "You are in our sights, we want to kill you. … We want to kill Sheila Jackson Lee. … If Trump doesn't get elected in 2024, we are coming to kill you, so tread lightly, b—-. … You will be targeted personally, publicly, your family, all of it."
Investigators were able to trace the message back to a phone owned by Shry and, on Aug. 8, Homeland Security special agents went to her home in southeast Texas for questioning.
During the conversation, Shry stated the phone belonged to her and admitted to making the threatening call, the affidavit showed. She allegedly added that she had no plans of traveling to D.C. or Houston to carry out the threats, but said they would "need to worry" if Lee visits Alvin.
Shry was ordered to be detained on Wednesday by U.S. Magistrate Judge Sam Sheldon of the Southern District of Texas.
TRUMP TEAM ORDERED TO RESPOND TO SPECIAL COUNSEL JACK SMITH'S PROTECTIVE ORDER FILING
Chutkan, an Obama appointee, has earned a reputation as the "toughest punisher" in cases related to Jan. 6. The Associated Press reported that she has "consistently taken the hardest line against Jan. 6 defendants of any judge serving on Washington's federal trial court."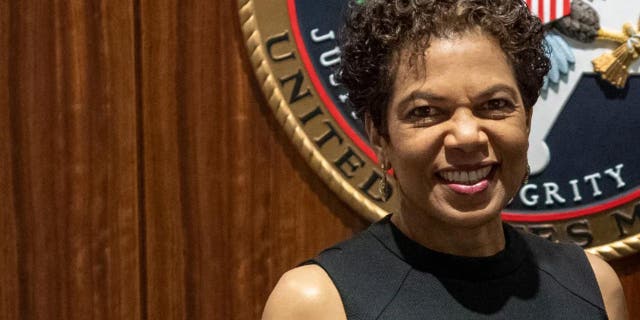 The former president has publicly spoken out against Chutkan overseeing the case against him, accusing her of being "highly partisan" and "VERY BIASED & UNFAIR!" on social media platforms.
CLICK HERE TO GET THE FOX NEWS APP
Trump faces charges of conspiracy to defraud the United States, conspiracy to obstruct an official proceeding, obstruction of an attempt to obstruct an official proceeding, and conspiracy against rights, which stem from Smith's investigation into 2020 election interference and the Capitol Riot on Jan. 6, 2021. He has pleaded not guilty to all charges.