Ethan Rodriguez said he had no choice but to act when he fired more than a dozen shots through an apartment door at two men posing as maintenance workers who tried to break into his Dallas apartment unit over the weekend.  
The two suspects arrived at the unit where his wife lives at around 6 p.m. Saturday when one of them, Aron Contreras, 30, claimed to be a maintenance worker who needed to get inside to check an air conditioner filter. Rodriguez told Fox News Digital he was in his wife's apartment playing a video game and his brother, Joshua, was in the restroom. 
Ethan Rodriguez, 20, answered the doorbell from his phone but grew suspicious while speaking with Contreras and said he wasn't home. 
"I guess I just trusted my gut and didn't feel like answering the door," he told Fox News Digital. "He didn't look like no worker at all."
EX-NY POLICE CHIEF WHO LED GILGO BEACH MURDERS PROBE ARRESTED FOR ALLEGEDLY SOLICITING SEX AT LONG ISLAND PARK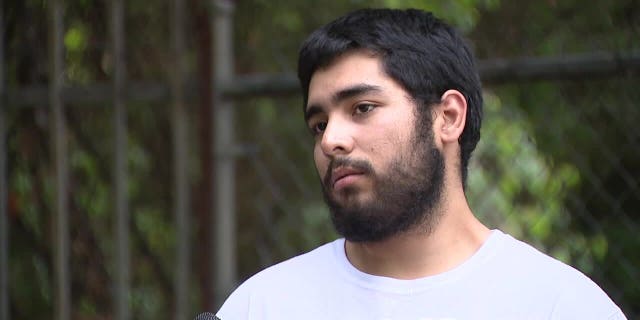 Minutes later, Contreras came back with a masked man and both attempted to break down the door by kicking it several times, according to video footage of the shooting. Rodriguez said he had no choice but to grab his firearm and open fire. 
"In that instance, I just panicked and told my brother, 'Hey, someone's breaking in. We've got to do something,'" he said. "I went to grab my firearm, got into a position at the door and whenever I saw that he… broke the door off the hinges, I checked my (doorbell) camera and saw that he was coming in with a firearm, so, fearing for my life, I shot at the door."
In the video, the bullets were fired through the apartment door and are seen striking the outside wall of his neighbor's unit in a hallway. No one was in that unit at the time of the shooting, Rodriguez said. 
One of the suspects fired two shots in return. No one was injured. Investigators found 13 bullet casings that came from inside the apartment and two more that were shot into the unit, the Dallas Police Department report states. 
Despite opening fire to protect himself and his brother, Rodriguez said he was concerned that he could face charges.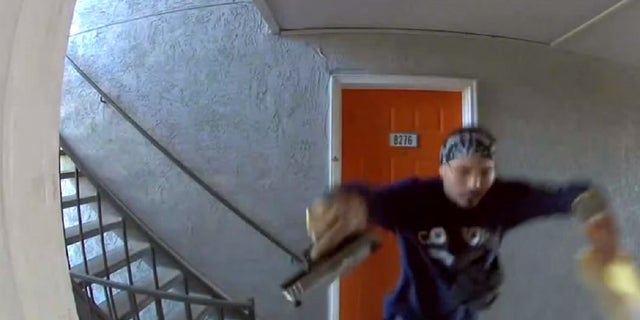 "I was fearing shooting through my neighbor's apartment," he said. "It's not something that I intended to do, but I was fearing for my life. It was the only thing I could have done."
Contreras, who was armed with a handgun, according to the footage, was arrested and charged with aggravated assault, deadly conduct and attempted burglary of a habitation. He is being held in the Dallas County jail on a $150,000 bond. Police have not publicly identified the other suspect. 
Rodriguez noted that Contreras was dressed in clothing that contradicted his claim of being a maintenance worker and was not wearing a mask. His face appears clearly on the doorbell video footage. 
"It's pretty stupid for you to try and rob a house without a mask," he said. "It's like 'You're all over the news bro.'"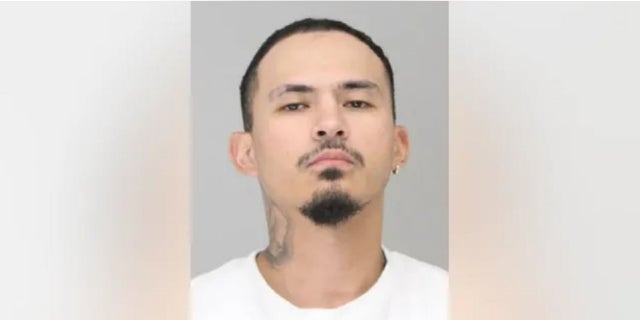 CLICK HERE TO GET THE FOX NEWS APP
Contreras has a criminal history dating back to 2013, FOX Dallas reported. He has been arrested and charged with robbery and burglary several times before.
Rodriguez said his wife plans to terminate her lease and is looking for a new apartment.