A Texas man has been arrested and charged in connection with the Aug. 18 kidnapping and murder of a Cincinnati mother of two, according to local authorities. 
Lance Miller, 32, is facing charges of felony evading, abuse of a corpse and being a fugitive from justice out of Tennessee, on top of murder and kidnapping charges out of Ohio, in connection with 36-year-old Kaitlyn Lynch's death.
"She was a very loving and caring mother.… And what makes it so tragic [is] that these two little girls are going to have to go on without her," Lynch's father, Dan Lynch, told Fox News Digital. "She was a very determined girl. She knew what she wanted and went after things in her own way."
The elder Lynch said his daughter had a degree in criminal justice and was interested in police work and the criminal justice system in general. He believes she was working as a paralegal at the time of her death.
RACHEL MORIN MURDER: MARYLAND SHERIFF SAYS SUSPECT ON THE LOOSE COULD STRIKE AGAIN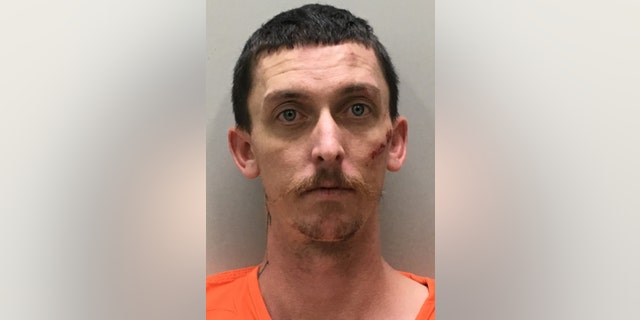 Detectives told Lynch's family that the 36-year-old met Miller "online" and described their dating situation as "new," Dan Lynch said. About three weeks prior to the murder, Miller apparently drove to Cincinnati from Texas to "move in" with Kaitlyn, her father said.
In a statement shared on a GoFundMe page for Lynch titled, "In loving memory of Kaitlyn," her family said they "are in complete disbelief that this has happened to our Kaitlyn."
HOUSTON WOMAN CHARGED WITH KILLING LANDLORD, HIDING BODY, COLLECTING RENT FROM OTHER TENANTS
"Anyone who knew Kaitlyn knew how much she loved being a mom to her two beautiful daughters and how she was always willing to lend a hand. She was funny, beautiful, determined and she will be deeply missed by all," they said.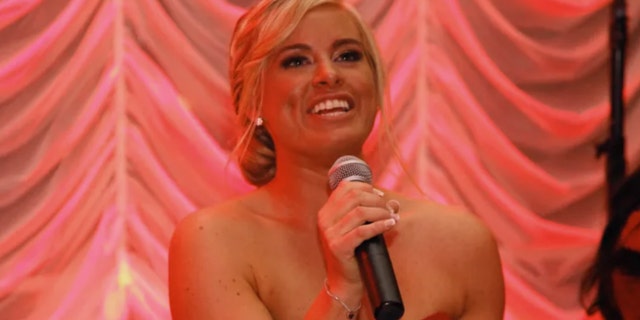 The GoFundMe also says Lynch knew Miller, who allegedly shot her in her vehicle after the pair got in an argument and left her "dying in the passenger seat" before he took off and led police on a multistate pursuit.
"To put [Kailyn's] body in the passenger seat and drive it to Tennessee… I mean, that's just one sick puppy," Dan Lynch said.
TEXAS TATTOO SHOP BOSS FIRES EMPLOYEE, KILLS HIM IN ARGUMENT OVER FINAL PAYCHECK, POLICE SAY
Cincinnati police initially responded to reports of a shooting on the 2800 block of Temple Avenue and determined through their investigation that Miller had possibly kidnapped Kaitlyn after shooting her and fled the state.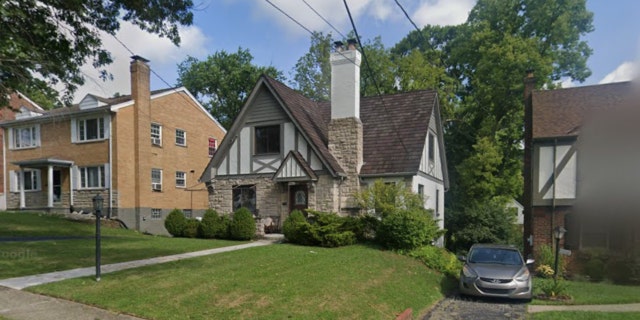 On Aug. 19, Tennessee authorities issued a Be on the Lookout (BOLO) alert and received information that Miller was traveling west through the state, according to the Wilson County Sheriff's Office.
DRUNKEN CALIF JUDGE GUNNED DOWN WIFE IN FRONT OF SON, ASKED COPS TO SHOOT HIM, COURT DOCS SAY: 'I F—ED UP'
Deputy Jesse Paradis made contact with Miller as he was driving and activated his emergency lights, at which point "the vehicle sped off at a high rate of speed," a press release from the sheriff's office states. A pursuit ensued through Wilson County, and authorities were eventually able to stop Miller in Cheatham County after deputies spiked his tires.
"Upon taking the driver into custody, who was identified as Lance Miller, there was a deceased female also present in the vehicle," the sheriff's office said. 
CLICK HERE TO GET THE FOX NEWS APP
Miller was out on bond in Oklahoma after allegedly leading police on a chase on July 31, according to FOX 25 Oklahoma City.
Oklahoma State Police charged Miller with open container violations, DUI, endangerment while eluding police and unauthorized use of a vehicle, FOX 25 reported.