An armed Texas resident caught a suspected burglar trespassing on their property and held him at gunpoint until police arrived, according to authorities. 
"The Sheriff's Office would like to commend the citizens involved for their quick thinking, willingness to act, and assistance of Deputy Ceder in this case," the Fayette County Sheriff's Office said on its Facebook page. 
Early Friday morning, dispatchers received a call of a person trespassing on a property in the Fayetteville area, according to the sheriff's office. Fayetteville is located about 80 miles southeast of Austin and roughly 95 miles west of Houston. 
The caller told dispatchers that the suspect had been snooping around the resident's vehicle before entering and exiting a building on the property. 
TEXAS 7-ELEVEN CLERK TURNS TABLES ON ATTEMPTED ROBBER HOLDING HIM AT GUNPOINT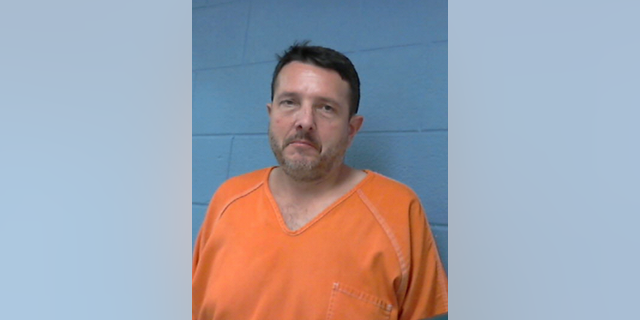 "A resident with a firearm confronted the subject and ordered them onto the ground at gun point, detaining them there," the sheriff's office posted to Facebook. 
ARMED GOOD SAMARITAN SHOOTS SUSPECT WHO ALLEGEDLY KNOCKED OUT ELDERLY MAN IN RESTAURANT BATHROOM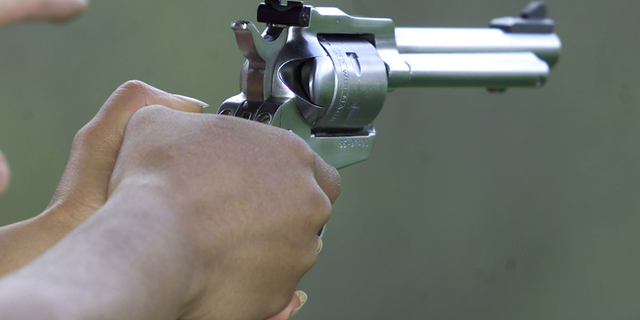 Deputy Chase Ceder responded to the scene where the suspect, identified as 47-year-old Brian Schmitt, attempted to resist arrest before two residents of the property assisted the sheriff's deputy. 
KNIFE-WIELDING MAN ATTACKS WIFE IN TRAFFIC BUT ARMED GOOD SAMARITAN STEPS IN
"Deputy Ceder was assisted in the struggle by two citizens from the residence. With the citizens' assistance and Sgt. Meagher's arrival, the subject was restrained and taken into custody as he continued to resist," the sheriff's office said.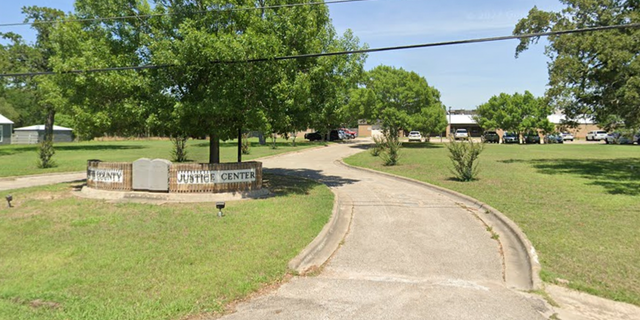 Schmitt, who is also a Fayetteville resident, was taken into custody on charges of burglary of a building and resisting arrest. 
CHICAGO CONCEALED CARRY HOLDER FOILS LATE-NIGHT ARMED ROBBERY ATTEMPT
The sheriff's office lauded the residents of the property for their assistance in arresting Schmitt. 
CLICK HERE TO GET THE FOX NEWS APP
"It is truly a pleasure to work in an area where we can count on the ongoing support of the community to stand behind us and, in cases like this, even physically aid us when necessary," the Facebook post concluded.