A Texas felon wanted in the shooting of three law enforcement officers within a 24-hour span was taken into custody Thursday evening, according to the Harris County Sheriff's Office.
Terran Green, 34, was arrested without incident at 11:43 p.m. Thursday after hours of barricading himself inside a home located in the 11500 block of Silhouette Ridge, Sheriff Ed Gonzalez said in a news conference Thursday night.
Green, a convicted felon who bailed out of jail on a new charge in April, was the subject of a Blue Alert Wednesday night after allegedly shooting Harris County deputy Joseph Anderson, 29, during a traffic stop. Anderson was shot at least twice in the upper torso and is recovering after a "successful overnight surgery," Gonzalez said.
After the alert was issued Wednesday night, Gonzalez said authorities began a massive search for Green, who was ultimately located at the home in the Sunset Ridge West neighborhood after "bouncing around" the area for nearly 24 hours.
TEXAS DEPUTY SHOOTING SUSPECT BARRICADED AMID MANHUNT, 2 LAW ENFORCEMENT OFFICERS SHOT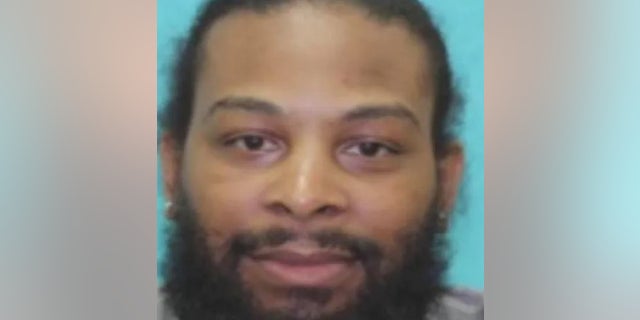 While barricading himself in an upstairs corner at the home, Green allegedly shot two additional law enforcement officers sometime before 7:15 p.m. who have since been identified as another Harris County deputy and a U.S. Marshal.
Gonzalez said in a Facebook update that the two officers are in good condition at Kingwood Hospital after being struck once, describing their injuries as "likely grazed wounds."
After hours of negotiations, authorities were able to apprehend Green by deploying smoke and forcing entry into the home.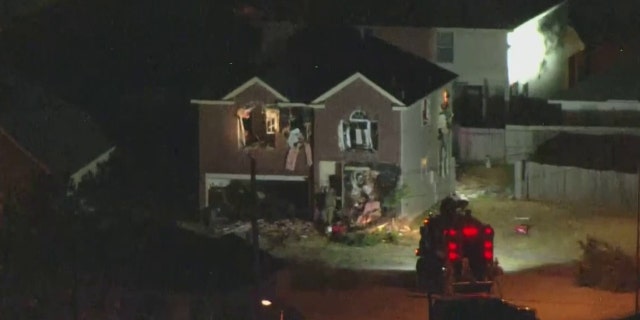 He was handcuffed with cuffs belonging to one of the officers he allegedly shot Thursday evening.
The home where officers located Green was not owned by him, and is believed to belong to a friend of his or a mutual connection, Gonzalez said, adding that there were others inside who were "safely removed" as officers entered the home.
Though unable to describe the relationship, if any, Green had with the occupants, Gonzalez said he did not think they were being held against their will.
CALIFORNIA CONVICTED FELON BACK BEHIND BARS FOR 'AMBUSH' SHOOTING OF SAN JOSE POLICE OFFICER: CHIEF
When describing the past 24 hours, Gonzalez said the community has had "heavy hearts" since Anderson was shot, expressing relief that the ordeal was resolved without loss of life.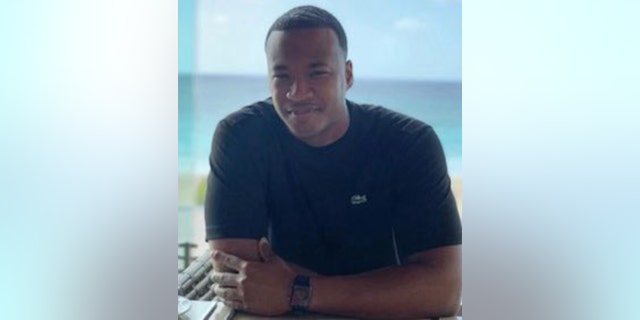 He also commended the SWAT teams from the sheriff's office and the Houston Police Department, negotiators, and all public safety partners for their "professionalism, commitment, dedication and restraint" while working to locate and arrest Green.
"We focused on getting the job done, and we did that," Gonzalez said.
CLICK HERE TO GET THE FOX NEWS APP
Green was most recently released from jail in April on $55,000 bond after being charged with aggravated assault of a family member and felony possession of a weapon, according to FOX 26 Houston. In the incident, Green allegedly pointed a gun at his girlfriend and stated, "I'm going to end you."
He has been wanted since May after not showing up for his court appearance.
Prior to that charge, Green spent three separate sentences in prison and has been convicted of five felonies.
Fox News Digital's Louis Casiano contributed to this report.