Two Corpus Christi, Texas, residents who were caught trying to conceal over 5,000 grams of methamphetamine with cookies during a traffic stop could face up to life behind bars after pleading guilty to distribution intent.
U.S. Attorney Alamar S. Hamdani of the Southern District of Texas announced this week that 43-year-old Jason Elijah Talley, and 33-year-old Crystal Nichole Samora, both pleaded guilty to conspiracy to possess with the intent to distribute over 50 grams of methamphetamine.
On March 14, Talley was driving a Lexus through Victoria, Texas with Samora as a passenger when he was pulled over by police for following too closely.
CBP OFFICERS IN TEXAS SEIZE 'METH VEGGIES' WORTH MORE THAN $4 MILLION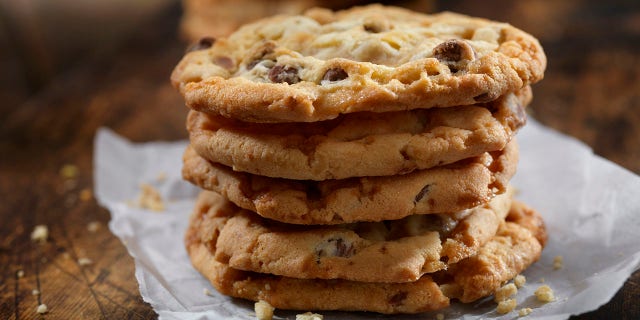 Talley was detained during the traffic stop and told to sit in the grass.
As police looked inside the vehicle, they spotted a bag suspected of containing meth in the area Talley was sitting.
Police then searched the entire vehicle and seized Xanax bars, heroin, a myriad of pills, meth and multiple handguns.
FLORIDA DRUG DEALER SUSPECTED OF METH TRAFFICKING ARRESTED FOR 25TH TIME: POLICE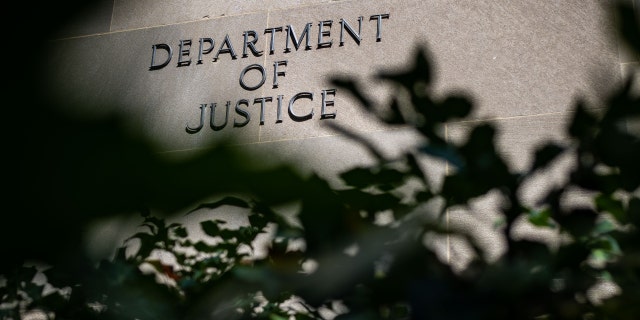 Law enforcement officials also discovered a cardboard box behind the passenger seat. Inside the box, Hamdani's press release said, contained a layer of cookies and another layer of five large plastic containers containing a substance.
Police also found two plastic bags containing some type of substance and a Sig Sauer firearm in a purse.
MIGRANTS DISRUPT COMMERCIAL OPERATIONS AT TEXAS BORDER PORT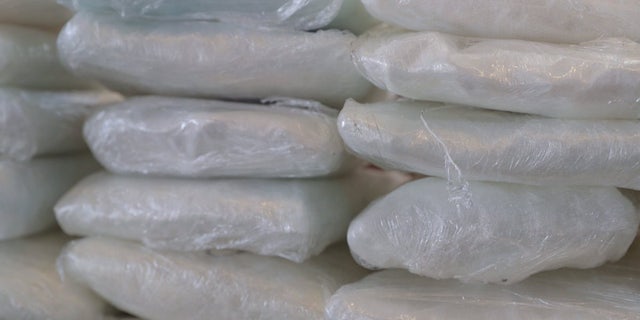 The investigation found the handgun was reported stolen out of Corpus Christi, and the substance in the containers was tested and confirmed to be 5,806 grams of meth with a 94% purity level.
Talley and Samora are scheduled to be sentenced in November by U.S. District Judge David S. Morales.
The two offenders could be sentenced to prison for the rest of their lives and fined up to $10 million.
CLICK HERE TO GET THE FOX NEWS 
Both Talley and Samora will remain in custody until sentencing, the release said.