Police in Texas issued a Blue Alert for two men after a deputy was critically wounded in a shooting during a traffic stop Wednesday evening, authorities said.
The 29-year-old deputy from Harris County was shot around 7:40 p.m., suffering at least two bullet wounds to his upper torso, Harris County Sheriff Ed Gonzalez told reporters outside a hospital late Wednesday.
"This deputy was out doing his job, serving the residents of Harris County, keeping us safe," the sheriff said. "It's unacceptable that this would happen to any law enforcement officer, here or anywhere, and we're not going to tolerate it."
Gonzalez said the deputy was in surgery and listed as being in critical but stable condition. The deputy has served with the Harris County Sheriff's Office for one year and three months.
CALIFORNIA CONVICTED FELON BACK BEHIND BARS FOR 'AMBUSH' SHOOTING OF SAN JOSE POLICE OFFICER: CHIEF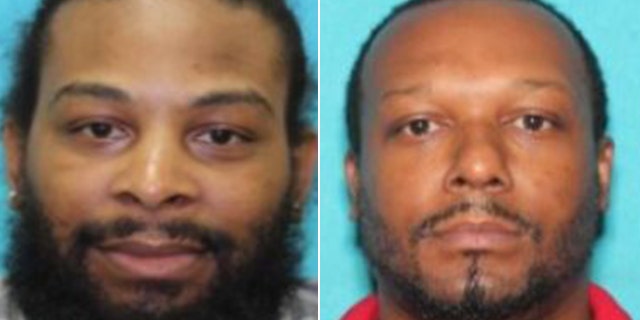 Officials issued a Blue Alert for two persons of interest who are wanted in connection with the shooting.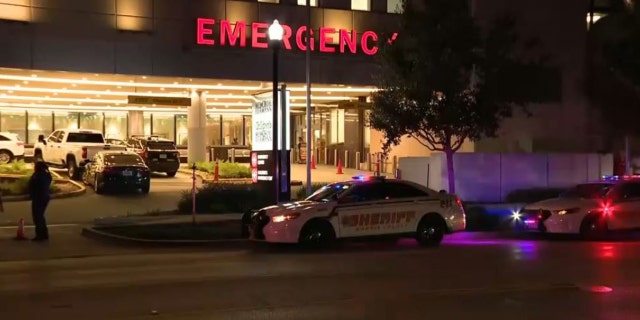 Terran Green, 34, is described as a Black male, standing 5 feet, four inches tall, and weighing 180 pounds. He was last seen wearing a gray shirt and black shorts.
James Green, 37, is described as a Black male, standing 5 feet, 6 inches tall, and weighing about 170 pounds.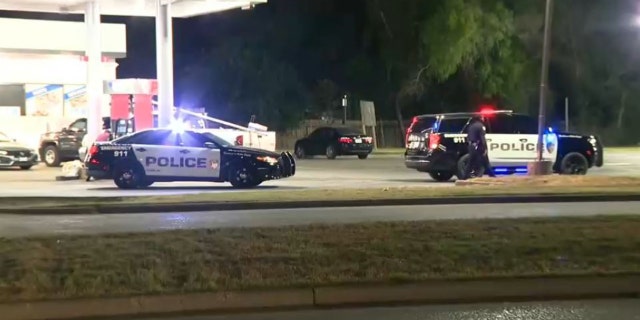 Authorities did not immediately say whether the two men were related.
Terran Green previously served three separate stints in prison and has five prior felony convictions, FOX26 Houston reported.
OFF-DUTY LOS ANGELES COUNTY SHERIFF'S DEPUTY SHOT DEAD BY POLICE ON GOLF COURSE
In April, he was released from jail on $55,000 bond after being charged with aggravated assault of a family member and felony possession of a weapon, according to the station. In the incident, Terran Green allegedly pointed a gun at his girlfriend and stated, "I'm going to end you."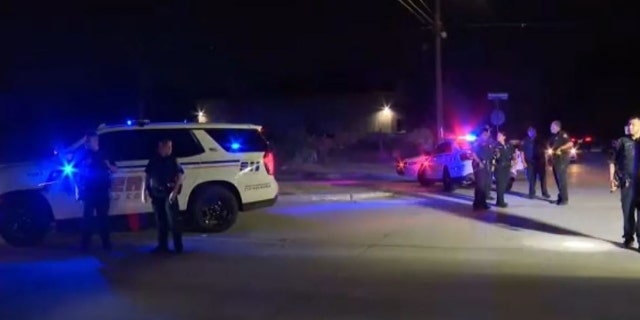 However, Terran Green never showed up for a subsequent court appearance, according to the report, and has been wanted by authorities since May.
Texas Gov. Greg Abbott asked all Texans to pray for the wounded deputy and said that Special Agents with the Texas Department of Public Safety have been deployed.
CLICK HERE TO GET THE FOX NEWS APP
"We will not stop until the criminal is caught & brought to justice," Abbott wrote on social media.