West Virginia University students staged a walkout Monday to protest the proposed elimination of academic programs and show support for faculty and staff whose jobs are being targeted as the university addresses a $45 million budget shortfall.
Separate midday rallies were organized by the West Virginia United Students' Union, which encouraged protesters to wear red.
Organizers said they want to halt the university's planned reductions, seek an independent audit of its finances and reduced WVU's administrative spending. They're also calling for increased spending by the state in higher education, among other things.
EX-NORTHWESTERN COACH PAT FITZGERALD LANDS NEW ROLE FOLLOWING CONTROVERSIAL DISMISSAL
Earlier this month, the university recommended the elimination of 9% of the majors and 7% of the total faculty in Morgantown. While the university said the proposed cuts would represent a total of 434 students, or 2% of its total enrollment, critics have said that figure should be higher because it only counted students whose first major is in one of the affected programs.
The university cited low interest in targeting the Department of World Languages, Literature and Linguistics for elimination. That includes bachelor's degrees in French and Spanish along with Chinese, German and Russian studies and master's programs in linguistics and teaching English to speakers of other languages.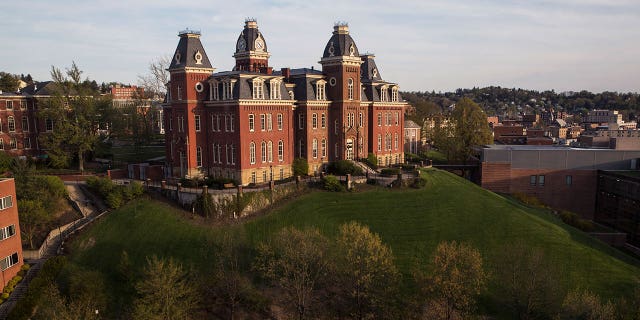 Professor Lisa DiBartolomeo, who coordinates the Russian studies and Slavic and East European studies programs, has urged others to pepper the university with pleas to continue all of the language programs. The long-term implications for students from the state of West Virginia could be drastic, she said.
"I don't see how it avoids pushing people out of state, and I think the impact on West Virginia students happens from top to bottom," she said Monday. "I think what's going to happen is going to exacerbate the already existing brain-drain that West Virginia has experienced for decades. Young people see fewer and fewer options for their futures in the state of West Virginia."
KENTUCKY'S LARGEST SCHOOL SYSTEM FACES TRANSPORTATION CRISIS, CANCELS CLASSES
West Virginia lost the greatest percentage of its residents from 2010 to 2020 and is the only state that has fewer residents than it did in 1950.
President E. Gordon Gee and other top university officials have said the budget shortfall is largely a result of enrollment declines. The student population at West Virginia University has dropped 10% since 2015.
CLICK HERE TO GET THE FOX NEWS APP
The proposed cuts don't effect fall classes, and individual departments were allowed to appeal. The WVU Board of Governors is scheduled to make final recommendations Sept. 15. Staff and faculty reduction letters will be sent in mid-October.
Earlier this month, Gee told the university's Faculty Senate he plans to step down when his contract expires in two years. That news came a week after the WVU Board of Governors extended his contract by one year to June 2025. He remains a member of the university's law school faculty.