A pilot and passenger are presumed dead after a small aircraft crashed in a ravine at Denali National Park and Preserve in Alaska, officials said Saturday.
Wreckage of the PA-18 aircraft was located Thursday morning in a narrow ravine north of the West Fork of the Yentna River after it was reported overdue a day earlier in the southwest preserve, the National Park Service said in a news release.
"The search crew was unable to land at the accident site due to the steep terrain, but they observed that survivability of the crash was unlikely," the agency said.
As park rangers assessed the crash site on Thursday, Alaska State Troopers were alerted of a hunter stranded at a remote airstrip outside the preserve's southern border.
INVESTIGATORS SAY MISCOMMUNICATION BETWEEN PILOTS CAUSED UNITED AIRLINES JET TO DIVE TOWARD OCEAN'S SURFACE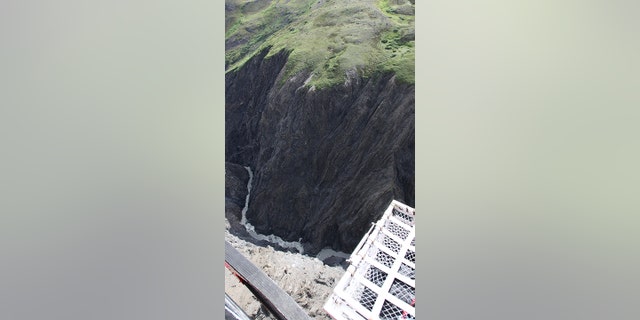 Troopers reached the stranded hunter and learned that his pilot never returned for him Wednesday after flying his hunting partner to a Dillinger River airstrip in the western part of the preserve.
Evidence shows that the aircraft crashed before ever reaching the Dillinger airstrip, according to officials. Both men are presumed to have died in the crash.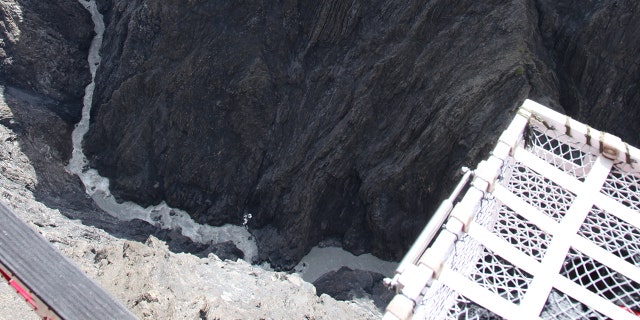 Officials identified the pilot as 45-year-old Jason Tucker, of Wasilla, Alaska, and the passenger as 44-year-old Nicolas Blace, of Chugiak, Alaska. The identity of the other hunter was not publicly released.
"Our thoughts are with the families and loved ones of those involved as we work through this response," said Brooke Merrell, the superintendent of Denali National Park and Preserve.
NYC TEEN JUMPS OFF WATERFALL, DROWNS FOLLOWING SPATE OF RESCUES AT POPULAR SWIMMING HOLE
While the men's next of kin have been notified, hazardous terrain and poor weather have prevented the recovery of the men's bodies.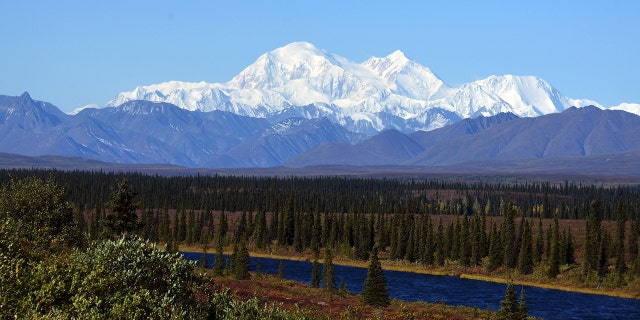 "Hazards under consideration include the 460-foot length of the short-haul line, inadequate helicopter rotor clearance due to the narrow width of the ravine, loose rock lining both walls of the ravine, and the lack of shoreline for miles above and below the rapidly flowing creek at the base of the ravine," the agency said.
Recovery efforts, if determined possible, would involve a complex and potentially high-risk ground operation, NPS said.
A National Transportation Safety Board investigator arrived Friday and flew a drone into the ravine to assess the wreckage. It remains unclear what caused the aircraft to crash.