Hundreds of wildfires are burning in Louisiana, as triple-digit temperatures continue to scorch parts of the state and there is little chance of relief because of the lack of rain.
While many of the fires are small, one grew "tremendously" overnight in West Louisiana leading to evacuation orders and burning more than 10,000 acres of land, approximately 16 square miles.
Known as the Tiger Island Fire, the single blaze has accounted for more acres of burned land that the statewide annual average for the last decade in Louisiana. The wildfire is now threatening the approximately 1,000-person town of Merryville, in Beauregard Parish. While most residents are under a voluntary evacuation order, a mandatory evacuation was issued Wednesday for about 100 people in the area.
There have been no reports of injuries or destroyed structures at this time.
"While we are urgently responding to the current situation in Beauregard Parish, our first responders have been fighting an unprecedented number of wildfires throughout the state," Gov. John Bel Edwards said in a statement Wednesday.
FORMER LOUISIANA JUDGE GRANTED BOND 3 YEARS AFTER CONVICTION FOR SEX CRIMES AGAINST TEENAGERS
Drought and record-breaking heat have made the wildfire risk in Louisiana unusually high. This summer, there have been more than 230 wildfires in the state, which has burned more than 6,500 acres of land, 10 square miles. This does not include the Tiger Island Fire.
"As soon as we put one out, others are popping up," Jennifer Finley, a spokesperson for Louisiana's Department of Agriculture & Forestry, said on Wednesday.
Edwards and fire officials said many of the blazes could have been prevented if residents adhered to a statewide burn ban that has been in effect since early August.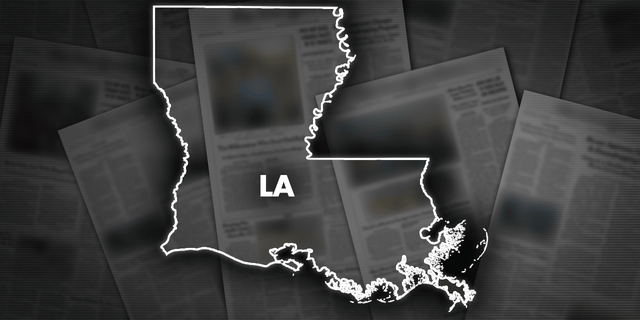 "Firefighters from around the state are being worn thin as a result of responding to several illegal burn piles and brush fires, which are more frequently turning into larger wildfires because of the dangerous conditions," State Fire Marshal Dan Wallis said Friday. "We are pleading with the public to cooperate with this burn ban."
Hot weather has scorched southern Louisiana this summer, as heat records globally are being broken. On Wednesday, the National Weather Service issued an excessive heat warning for southeast Louisiana – including Baton Rouge and New Orleans — with heat indexes estimated to reach up to 118 degrees Fahrenheit.
CLICK HERE TO GET THE FOX NEWS APP
The state's Department of Health reported Tuesday that there have been 25 heat-related deaths this summer. In addition, there have been 4,766 heat-related emergency department visits in Louisiana since the beginning of April, which is 77% higher than the annual average over the last decade.
Last week, Edwards declared a state of emergency because of extreme heat.