An Alabama Catholic priest allegedly groomed girls and fled the country to Italy with a high school graduate, police said, but he might not have committed any crimes.
The graduate is 18 years old and left of her own free will, according to law enforcement, although her parents are trying to convince her to return home. 
Meanwhile, police subpoenaed phone records of the priest, Alex Crow, to see if there is evidence that their relationship was illegal, the Associated Press reported.
The age of consent in Alabama is 16, but there's a state law that prohibits a school employee from having sexual contact with a student younger than 19. 
COLD CASE TORE FAMILY APART, DROVE VICTIM'S SISTER TO SUICIDE AS FAMILY KEEPS FIGHTING FOR ANSWERS NEARLY 40 YEARS LATER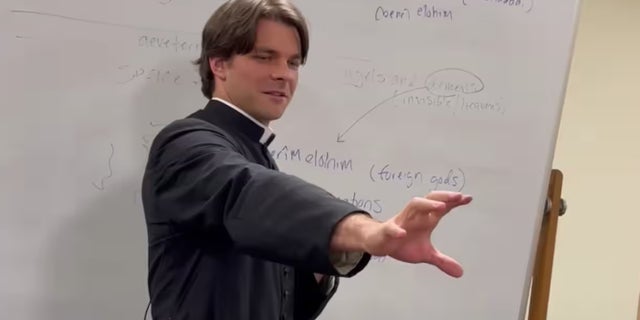 Crow didn't teach at McGill-Toolen Catholic High School in Mobile, Alabama, where he met the girl that he took to Italy, but he visited theology classes and heard confessions from September to December 2021, according to local news outlet WKRG.
He referred to himself as the girl's "valentine and husband," according to letters that Crow wrote, which were released by Mobile County Sheriff Paul Burch last week.
GILGO BEACH MURDER VICTIMS FORGOTTEN DURING YEARS OF CORRUPTION AND SCANDAL
"Now, we are in love and we are married! I've never been in love before (and I've never been married, obviously!), and I've never felt any of the feelings I have for you for anyone ever in my entire life. I promise that I will love you the absolute best I can, every single day," reads the letter released by the sheriff's office.
The sheriff's office wants access to his texts and other information in their phones as part of their investigation.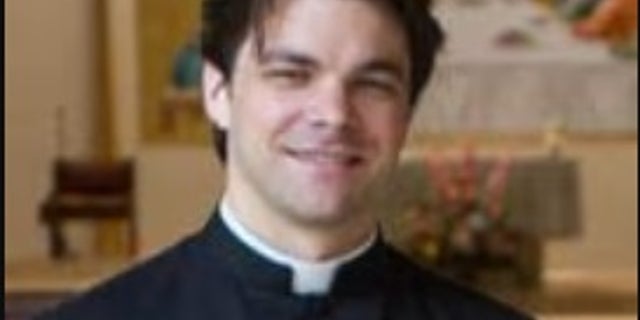 "We want to get the truth. If there has been a crime, we want to pursue it," the sheriff told the AP. "As long as you are 19 or younger, it's a crime if you are a student and the other party is some – I guess, loose word – employee. That could include volunteer, coach, counselor, that kind of thing."
Her parents' have pleaded for her to come home, but their cries have fallen on deaf ears.
MARYLAND MAN LINKED TO COLD-CASE RAPES FROM OVER 40 YEARS AGO: POLICE
They went as far as meeting with her in Italy, but Crow reportedly wouldn't allow them to be alone with their daughter, according local news outlet AL.com. 
The girl's parents "are extremely fearful" for her safety and continue to beg her to come home, their family's lawyer told WKRG.
WATCH MOBILE ARCHBISHOP THOMAS RODI'S VIDEO MESSAGE
This appears to be part of a trend for Crow, who allegedly "acted inappropriately" with at least one other teenage girl from the high school and was ordered to stay away from her, the sheriff told Fox Nation's Nancy Grace.
"We're trying to get her to come on board, but she's not exactly cooperating at the moment," Burch told Nancy Grace in a recent interview.
CLICK HERE TO GET THE FOX NEWS APP
Archbishop Thomas Rodi said in a video message posted on Facebook that Crow was immediately directed to cease acting as a priest and cannot tell people he is one.
"I join with you who are concerned, sad, angry about the behavior of Alex Crow," Rodi said in the video message. He said the archdiocese "continues to fully cooperate with investigators."
Rodi said the archdiocese is also pursuing Crow's dismissal from the priesthood.