Pilots ejected from an MiG-23 aircraft shortly before it crashed during the Thunder Over Michigan show on Sunday, video shows.
Authorities told FOX 2 Detroit that the Mikoyan-Gurevich MiG-23 had crashed near an apartment complex near Belleville Road off I-94. The crash took place at around 4:30 p.m.
Officials told FOX 2 that the pilots were all recovered in good condition in a lake. There were no casualties at the scene of the crash.
Video shows at least three pilots parachuting out of the jet fighter as it started to smoke. Footage also shows fire briefly coming out of the aircraft.
PASSENGER BECOMES IRATE, FORCES FLIGHT TO TURN AROUND AFTER FORGETTING BAG IN TERMINAL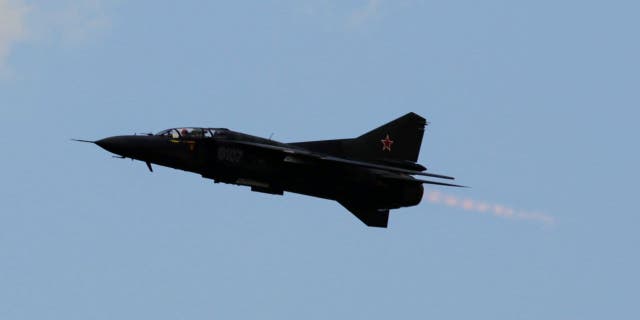 Thunder Over Michigan announced the end of their air show on Facebook shortly after the crash. The two-day event was the 25th Thunder Over Michigan show.
"Ladies and Gentlemen, we have a situation that requires us to stop the show," the event's Facebook page read. "Please make your way into your vehicles and calmly make your way out of the airfield."
FRONTIER AIRLINES KICKS 2 WOMEN OFF LAS VEGAS-BOUND PLANE FOLLOWING PROFANITY-LADEN FIGHT, FORCED TO DIVERT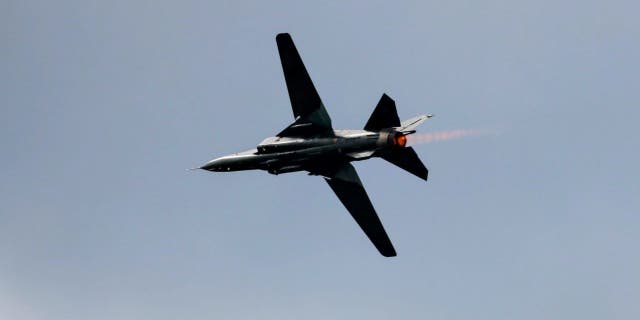 Authorities are actively investigating the incident. No other information, including the cause of the crash, is known at this time.
Fox News Digital reached out to a Thunder Over Michigan spokesperson and Wayne County Sheriff's Office, but has not heard back.
CLICK HERE TO GET THE FOX NEWS APP