A Pennsylvania woman was charged after she allegedly ditched her dog at Pittsburgh International Airport (PIA) before going on a vacation to Mexico.
The Allegheny County Police Department said in a Facebook post that 44-year-old Allison Gaiser of Kittanning allegedly abandoned her French bulldog at PIA Aug. 4 after learning that she couldn't board her flight to a resort destination in Mexico without a crate.
Officials said the dog was found unattended in a stroller at around 5:30 a.m.
Gaiser is being charged with one misdemeanor count of animal cruelty, along with summary violations of animal cruelty, animal neglect and abandonment of animals by owner.
DOG ABANDONED AT PITTSBURGH AIRPORT AFTER OWNER LEARNS IT NEEDS CRATE TO FLY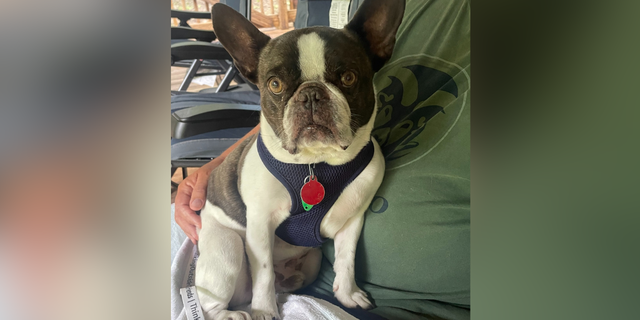 Police said in their update the dog is doing well, and is in a foster home.
In an earlier update, officials said multiple attempts were made to reach the owner by phone after locating a microchip on the dog.
MICHIGAN WOMAN CHARGED WITH PERFORMING SEX ACT ON DOG, CAUGHT BY EX-BOYFRIEND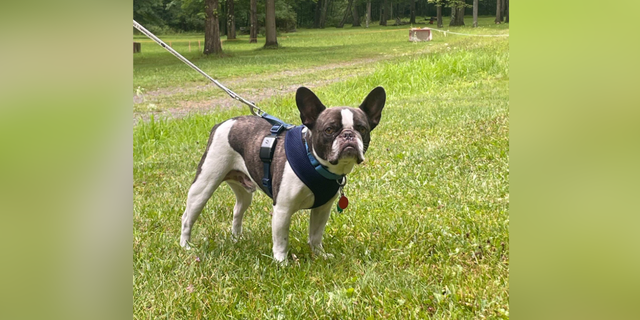 At that point, officials say that the woman ditched the dog near the airport's short-term parking and proceeded to board the flight.
CLICK HERE TO GET THE FOX NEWS APP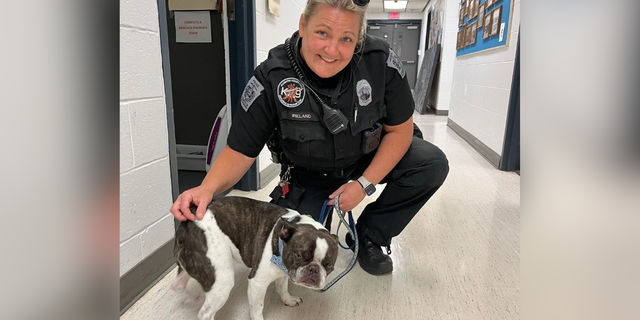 "There are many pets still looking for a home, and we would encourage anyone interested in adoption to reach out to Animal Friends at 412-847-7000," the police department said in the Facebook post.