More than 2,200 migrants were captured on video heading toward Eagle Pass, Texas, overnight in one of the largest border crossings observed by Fox News in the past two years.
Border Patrol sources told Fox News that more than 2,200 people crossed illegally since midnight.
Sources provided cellphone video recorded in Piedras Negras, the Mexican city across from Eagle Pass, showing a stampede of migrants rushing to the river's edge overnight and crossing in a lengthy line in the river from shore to shore. The mass crossing happened right next to the port of entry in Eagle Pass, which is the legal way to cross.
Fox News' drone team shot additional video on the U.S. side early Monday morning, showing the large group of migrants being processed by U.S. Border Patrol.
VIDEO SHOWS TRAIN FILLED WITH MIGRANTS HEADING TOWARD US SOUTHERN BORDER FROM MEXICO
This comes after exclusive video shot in Zacatecas, Mexico, showed a train packed with migrants barreling north Sunday toward the border.
Meanwhile, U.S. Customs and Border Protection (CBP) tweeted Monday, "Under U.S. immigration laws, most noncitizens coming to our border are not eligible to remain in the United States. Asylum laws do not provide for relief solely for economic reasons or for general violence."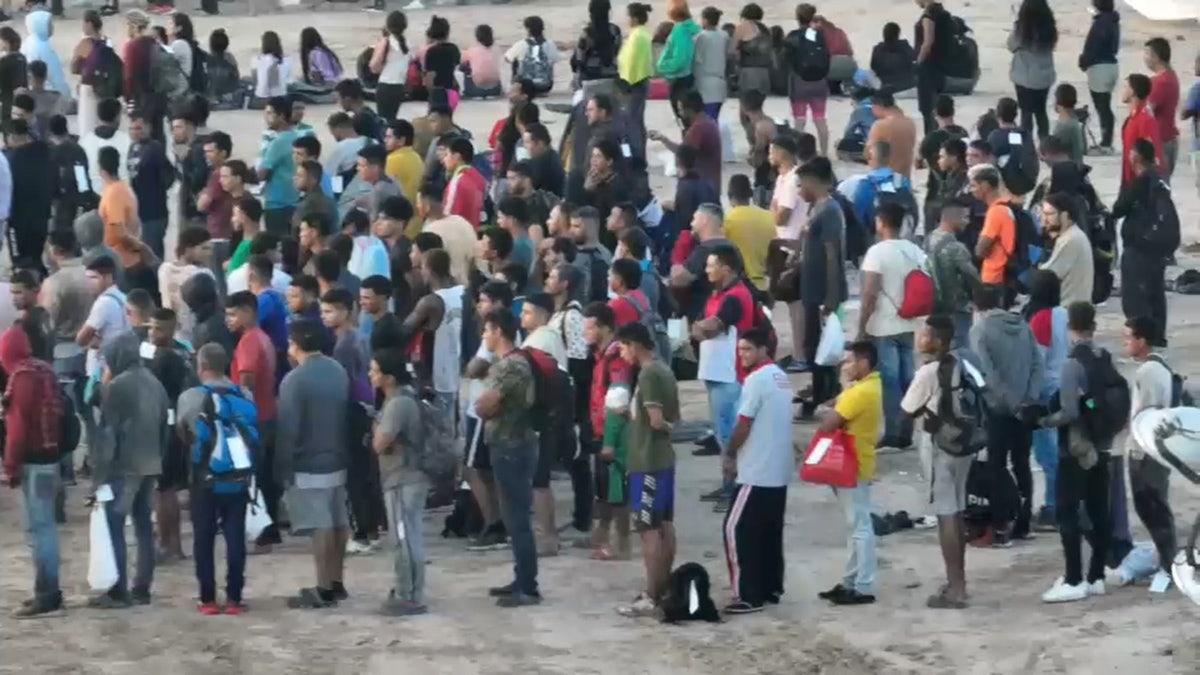 TEXAS ILLEGAL CROSSINGS SURGE AS FAMILIES WITH CHILDREN MAKE TREK TO SOUTHERN BORDER IN LARGE GROUPS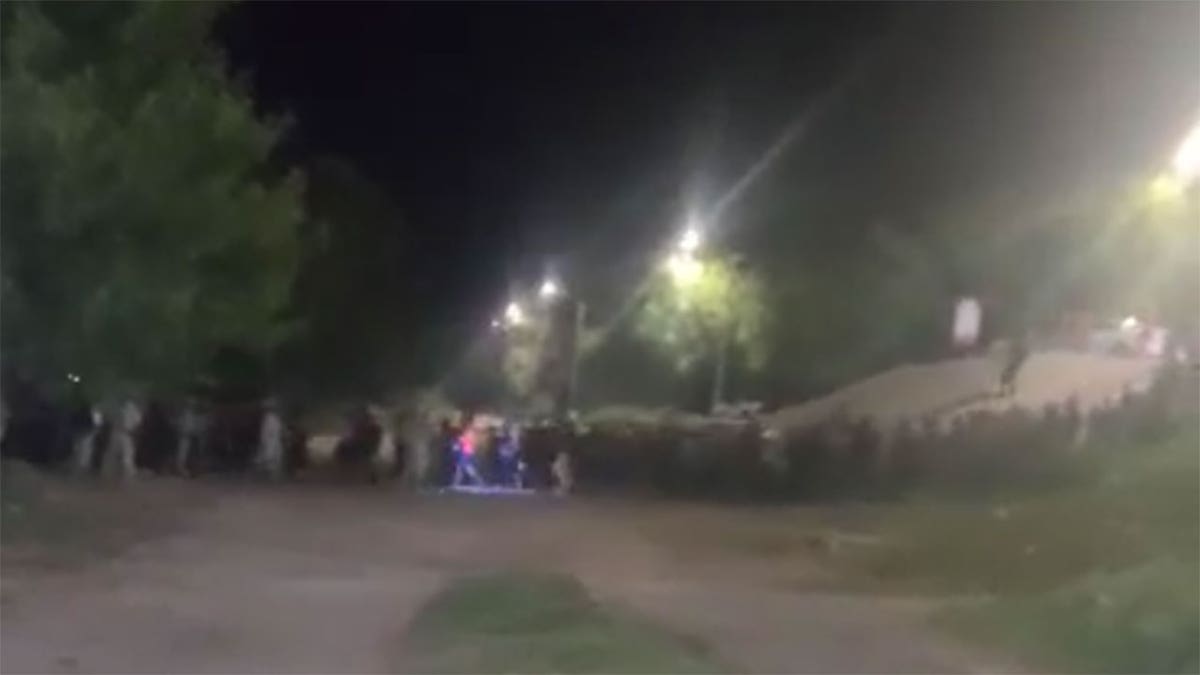 Following the Title 42 public health order that was lifted on May 11, CBP says the United States "returned to fully enforcing Title 8 immigration authorities to expeditiously process and remove individuals who arrive at the U.S. border unlawfully and do not have a legal basis to stay."
Though the Biden administration's Department of Homeland Security said border crossings dropped anywhere from 50% to 70% after the expiration of Title 42, over the past several weeks border crossings have reportedly again begun to surge.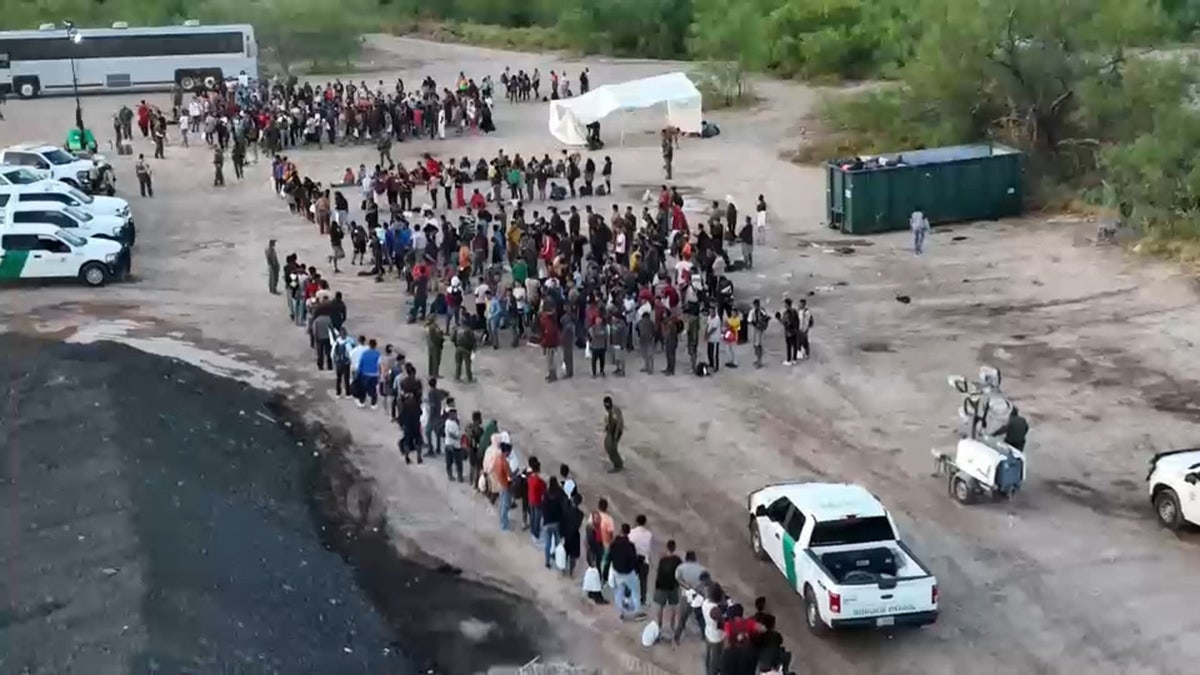 NBC News reported last week, citing a Border Patrol official, that crossings in Arizona and California have reached as many as 2,000 migrants spilling over the border and apprehended a day. Border Patrol has released anywhere from 100 to 200 migrants per day onto U.S. streets shortly after they cross the border, according to the outlet.
Sources tell Fox News there were roughly 20,000 migrants in federal custody as of last month.