Dozens of individuals reported missing in the aftermath of Maui's devastating wildfire have been reported to be safe.
The FBI announced Friday that over a hundred individuals in Hawaii included just hours earlier on their list of missing persons were confirmed alive by themselves or loved ones.
"I don't want to lose sight of the fact that we still have hundreds of other names where we still need more information," FBI special agent Steven Merrill told the press Friday. 
WHITE HOUSE DEFENDS BIDEN FOLLOWING HAWAII 'NO COMMENT' DEBACLE, INSISTS HE 'DIDN'T HEAR THE QUESTION'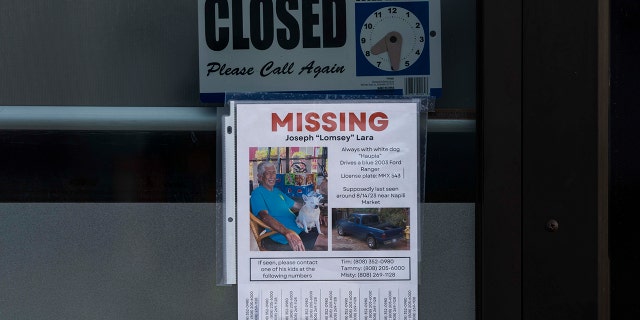 "We're very thankful for the people who have reached out by phone or email," Merrill added. "As we get someone off of a list, this has enabled us to devote more resources to those who are still on the list."
Following the deadliest U.S. wildfire in over a century, the FBI compiled a list of 388 verified missing persons, and officials in the Lahaina community began asking for assistance in their rescue. They are encouraging anyone who knows the whereabouts of a person still on the list to contact authorities.
Some 1,732 people who were reported missing have already been found safe, officials said.
HAWAII SENATOR URGES TOURISTS TO KEEP MAUI VACATIONS AMID FEARS OF FIRE CRUSHING HOSPITALITY INDUSTRY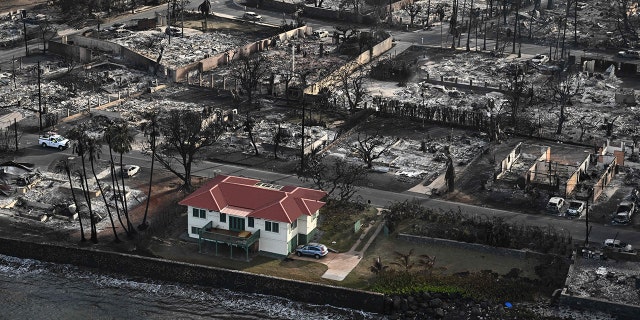 The FBI only included the names of people who had a first and last name as well as a verified contact for the person who reported them missing, officials said.
The list of names can be seen by clicking here.
Maui County announced that it was suing Hawaiian Electric Co., which the county alleges was negligent in failing to shut off power ahead of a passing hurricane. It also claims that live power lines contributed to the spread of the flames. 
HAWAII RELEASES NAMES OF 388 PEOPLE STILL MISSING FROM MAUI FIRE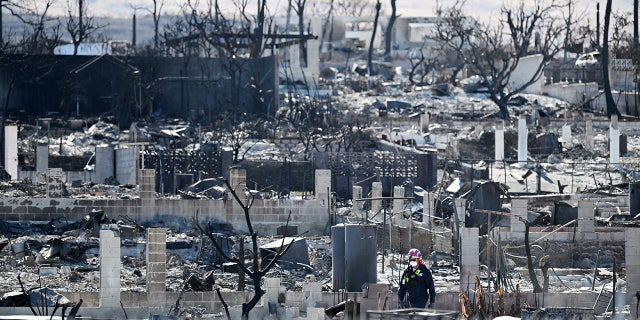 Witness accounts indicated, and online video appeared to show, that sparks from power lines ignited fires as utility poles collapsed.
The sparks, with the exceptionally high winds of the storm and dry conditions on the island, created a ripe environment for what became a major wildfire.
Hawaii Electric said in a statement that it is "very disappointed that Maui County chose this litigious path while the investigation is still unfolding."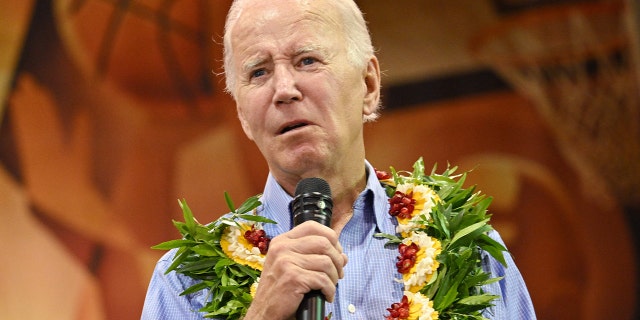 CLICK HERE TO GET THE FOX NEWS APP
President Biden and First Lady Jill Biden visited Hawaii, meeting with local officials and witnessing the impact of the wildfire on August 21.
Anyone with pertinent information on the missing persons — including knowing the person to be safe or any additional information that may help locate them — is encouraged to call the FBI at 808-566-4300.
Fox News Digital's Lawrence Richard contributed to this report.