Children face an ever-growing threat of being sexually exploited over the internet, according to the latest data, survivors and law enforcement agencies. 
"It's a big problem, and it should be taken seriously," said Craig Vanderhoff, a supervisory special agent at Homeland Security Investigations' (HSI's) field office in Newark, New Jersey, the leader of a team of officers, special agents and victims' advocates working collectively to investigate reports of human trafficking and child exploitation. 
Back in June, a team at HSI Newark arrested a Louisiana man accused of "knowingly" having sexual communications with a minor through an internet chat app. Prosecutors say the man traveled to New Jersey to commit "sexual acts" on the victim.
GEORGIA MAN TO SPEND 20 YEARS IN PRISON FOR SEXUALLY ABUSING DISABLED FAMILY MEMBER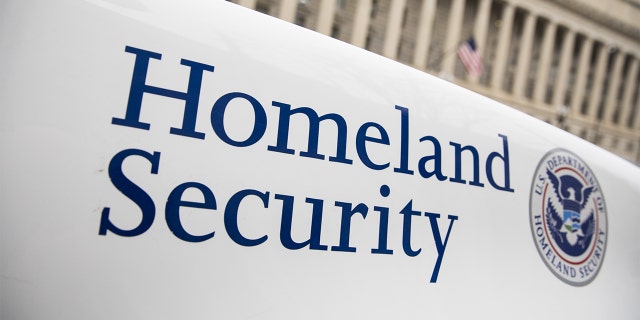 According to the National Center for Missing and Exploited Children (NCME), reports of "Online Enticement of Children for Sexual Acts" have grown by 82% since 2021 and 113% since 2020.
NCME attributed the growth, partially, to a spike in financial sextortion, defined as "a crime in which kids are targeted to share explicit photos and then threatened by offenders that they will share the images with the child's friends, family, or others if they don't give the blackmailer money."
Vanderhoff said the numbers spiked during the pandemic because there was more time for criminals to engage with children over the internet.
"They're [predators] sitting at home all day during COVID, and they're finding new ways to target these kids," he said. "I would say double-edged sword on that. Kids are certainly online more, and so are the bad guys."
NEW YORK DOCTOR ACCUSED OF SEXUALLY ASSAULTING DRUGGED PATIENTS, FILMING ATTACKS
Children are targeted by the criminal behavior in online chat rooms, over social media and through online gaming programs, according to Vanderhoff.
"They will put themselves wherever they can get closest to children, they'll create profiles that would gravitate towards children," Vanderhoff explained. "They befriend them, they talk their language, or they can be totally deceitful, and they can pretend to be the opposite sex, or they can pretend to be younger."
Last week, the U.S. Attorney's Office for the District of New Jersey announced the arrest of Daniel Nilla, of New Jersey. Prosecutors allege the 35-year-old man used a multimedia instant messaging app to communicate with and receive "child exploitation material" from five minor victims over a four-month period. Nilla is also accused of persuading at least two minor victims to send him "images and videos of themselves engaging in sexually explicit conduct."
Nilla's attorney did not respond to Fox News' requests for comment.
In a separate incident, Breighanna Vigor, now 21 years old, recalled being sexually exploited over the internet for a three-year period beginning when she was 12.
FLORIDA SEX TRAFFICKERS BUSTED THANKS TO VIGILANT HOTEL WORKER: POLICE
Vigor, who was a competitive dancer and track athlete in Alabama, said the exploitation began when she was selected for a classroom leadership role.
"I was a busy girl during this time," she said. "I was elected as classroom representative and had to get a point of contact for all the students in my homeroom – which just kind of led me down a rabbit hole where I was adding so many individuals on social media. But also in return, I was getting a lot of requests back."
Vigor said she accepted a friend request from someone she mistakenly thought was a student, and things quickly spiraled out of control.
"The grooming process started as soon as he sent that first message – trying to gain my trust, trying to gain as much information about me as [he] could," she said. "Then, of course, you know, once you send that first picture, it's like ammunition that they have, and it just doesn't stop. He used the threat of, 'If you don't comply, I'm going to kill your sister.'"
TENNESSEE ARMY RESERVIST ARRESTED FOR STATUTORY RAPE, SOLICITATION INVOLVING 15-YEAR-OLD: POLICE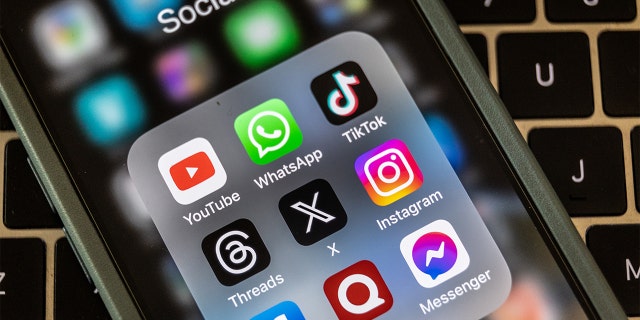 For three years, Vigor said she stayed silent while her fear grew, and the sexual exploitation mounted.
"His demands became more and more where he would have me get on Skype every night and basically perform; and what we didn't find out until later within the investigation was, he was livestreaming me, and ultimately trafficking me over the Internet," Vigor explained.
Vigor said her turmoil was revealed one night when her mother walked in as she conversed with the man.
"I'm sitting on my bed with my phone in my hand, and as soon as she walks in, I turn my phone where …the screen is down and [for my] mom, red flag number one, went off," Vigor said. "She saw that I had a full face of makeup on – that's the second red flag. At that point, I started to fidget, and I got really nervous."
NEVADA PRIVATE SCHOOL TEACHER ACCUSED OF HAVING 4-YEAR SEXUAL RELATIONSHIP WITH STUDENT: REPORT
Vigor said she and her mother took the details of the situation to their local FBI field office. A case was opened, and the suspect was tracked through multiple states according to Vigor. However, pursuing a criminal case was unsuccessful once the family switched phone providers, Vigor explained. "We had switched phone companies from AT&T to Verizon and once the FBI confiscated my device, they said that the evidence was just wiped at that point."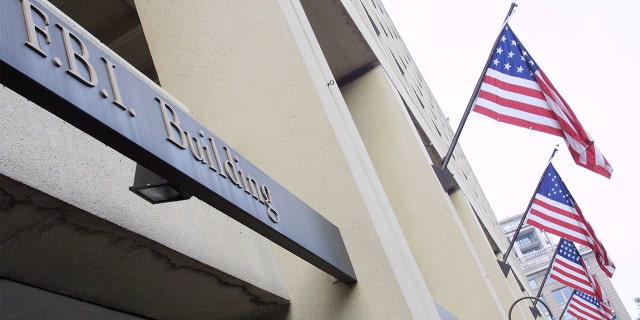 A period of pain launched Vigor into purpose. She started her nonprofit, Stopping Traffick, to educate families, provide scholarships for survivors and dispel myths about online sexual exploitation and sex trafficking.
She said, "There is no stereotypical victim, but there's also no stereotypical predator as well. You know, this can happen to anyone. As long as there's a vulnerability, this can happen to you. If it does, we want people to realize that it's not your fault, that it's okay to come forward, and at the end of the day, if we don't stop these online predators, if we don't stop these traffickers, they simply do not stop."
HSI announced Wednesday that its Cyber Crimes Center's Child Exploitation Investigations Unit generated 311 "probable identifications" of victims previously unknown, including some cases of "active" abuse, after working with international law enforcement agencies in a first-of-its-kind operation that launched July 17. 
"These crimes, and the criminals who commit them, are pernicious, repugnant and a scourge on the global communities we serve and seek to protect," HSI Executive Associate Director Katrina W. Berger said. "Our HSI workforce is deeply committed to identifying, locating and rescuing victims being abused and apprehending those who prey on the vulnerable. On this we cannot be more clear: If you are abusing or exploiting children, we will leverage every authority, partnership and resource at our disposal to bring you to justice."
Also this month, the FBI announced its Operation Cross Country XIII led to the identification or arrest of 126 suspects of child sexual exploitation and human trafficking offenses. The two-week operation, which unfolded in July, also "located 59 minor victims of child sex trafficking and child sexual exploitation offenses and located 59 actively missing children."
Both Vanderhoff and Vigor said they hoped parents would recognize danger could begin as soon as a child logs online.
"You have to make your children aware that having a phone is serious and what you do with it is serious," Vanderhoff said.
CLICK HERE TO GET THE FOX NEWS APP
"I think the biggest thing is education and awareness. I believe that if my parents knew what sort of apps I was dealing with, and if they knew how to navigate it… they would have been able to detect it a lot sooner than they actually were," Vigor said.
Fox News' Maria Paronich contributed to this report.