Choctaw, Oklahoma, police said a teenager has died following a shooting at a high school football game on Friday night that wounded several other people.
At about 10:30 p.m. on Friday, and with only four minutes left in the third quarter of the Choctaw High School vs. Del City High School football game, gunshots were fired on the visitor's side of the stadium.
Choctaw Police Chief Kelly Marshal said during a press conference that four people were injured in the shooting and at least one of the victims was a student. Another person, Marshal added, was treated for a possible broken leg.
MULTIPLE VICTIMS IN SHOOTING AT OKLAHOMA HIGH SCHOOL FOOTBALL GAME: POLICE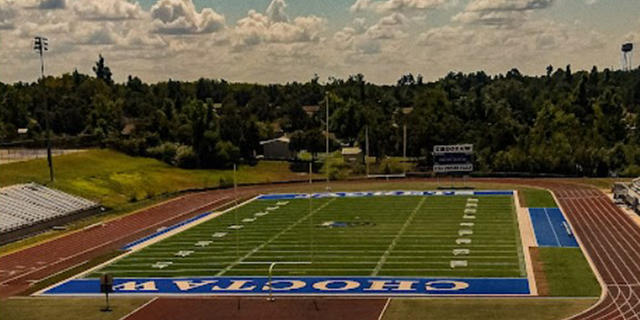 One of the victims, a 16-year-old male, was shot in the groin area and has died of his injuries.
Police added that he was not a student at either school, but before his name is released, investigators want to speak with the family.
A 42-year-old man was also shot in the chest and transported to Oklahoma University Trauma where he spent most of the night in surgery. The unidentified victim has been moved to ICU, police said, and is in stable condition.
POLICE VIDEO SHOWS 3RD GRADE TEACHER BEING ARRESTED AFTER ALLEGEDLY BEING DRUNK ON FIRST DAY OF SCHOOL
Del City Police Chief Lloyd Berger said a Del City police officer working the sidelines off-duty was involved in the shooting and discharged their weapon when the gunshots occurred.
The Oklahoma County Sheriff's Office is leading the investigation into the officer-involved shooting to determine whether the officer's bullets struck anyone.
Choctaw police also said a young female was treated and released after being shot in the thigh, and two other females who were believed to be students sustained broken wrists and a broken leg while trying to leave the area.
POLICE SAY POSSIBLE MURDER-SUICIDE LEFT 5 OKLAHOMA CITY FAMILY MEMBERS DEAD, INCLUDING 3 CHILDREN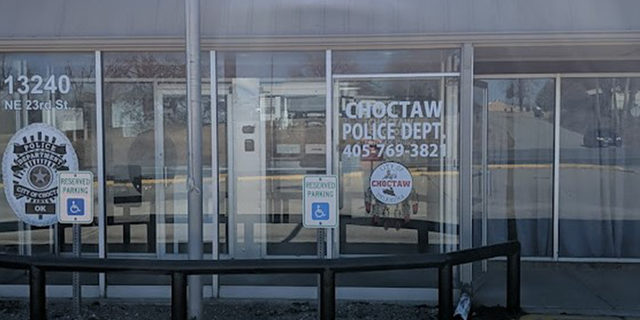 The department will take the lead on the investigation into the homicide while being assisted by the Oklahoma County Sheriff's Office and Del City Investigators.
While processing the scene, investigators located two guns and eight rounds. A suspect is not in custody, though investigators released a description of a person of interest who was described as a tall Black male wearing red sweatpants.
Police said the Uvalde Foundation for Kids, a nonprofit organization formed following the Uvalde Texas School shooting, is offering an award for information leading to the apprehension of a suspect who fired shots at the football game.
"In a stadium filled with spectators and students, someone knows something," National Director Daniel Chapin said in the email. "Do the right thing and say something."
Chief Marshal echoed Chapin in the press release, urging anyone with information about the shooting to contact the Oklahoma County Sheriff's Office.