The family of an elderly woman who was attacked by a shark on a New York City beach in early August has gone through five surgeries in eight days and faces a permanent disability, according to a GoFundMe set up by the family.
Tatyana Koltunyuk, 65, lost approximately 20 pounds of flesh from her upper left thigh when she was attacked by a shark on New York City's Rockaway Beach on Aug. 7, according to officials.
Lifeguards at the beach moved quickly to save the woman as they used buoy rope as a makeshift tourniquet in order to slow any blood loss.
She was initially taken to Jamaica Hospital in critical condition but was later upgraded to serious/non-life threatening.
NEW YORK BEACH REOPENS FOR THE FIRST TIME SINCE UNPRECEDENTED SHARK ATTACK ON SWIMMER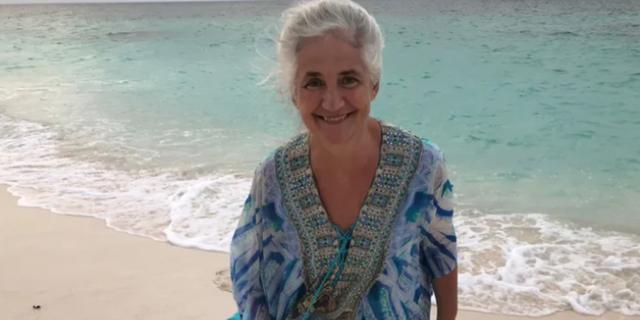 A GoFundme made by Koltunyuk's family reveals that the 65-year-old has gone through five surgeries in eight days, and will need more.
"She has undergone 5 surgeries in the first 8 days since the attack, and will require more. Her medical team has told us that recovery will take several years of intense physical therapy and close medical monitoring, during which time she will have significantly limited mobility," Darya Koltunyuk, Tatyana's daughter, said in the GoFundMe. "Though the full impact of her injury is not yet known, it has left her with a permanent disability."
The family member wrote that her mother will be at the hospital for "at least" several weeks.
WOMAN HOSPITALIZED AFTER RARE SHARK ATTACK AT NEW YORK BEACH: OFFICIALS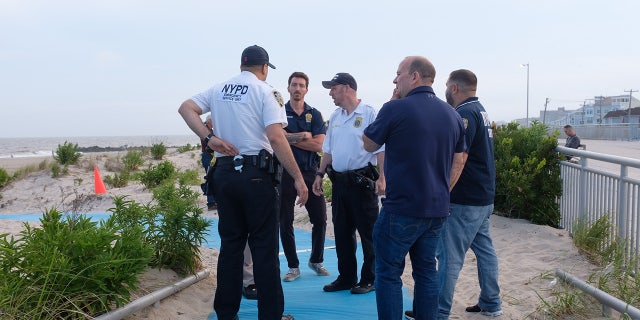 "It has become clear in the nightmarish days since her trauma that the expenses for her care and post-trauma adjusted living will be considerable, and will likely include ongoing services and consultations, mobility assistance device(s), intensive physical and psychological therapy, making her home environment accessible and comfortable, and transportation to and from appointments," Darya Koltunyuk said.
She's the first shark attack victim in New York City since at least the 1950s.
Koltunyuk's daughter wrote that her mother was "eagerly anticipating her retirement" and often discussed swimming in the ocean, but said the road ahead will be "extremely challenging."
Darya Koltunyuk also said her mother immigrated to the U.S. from Ukraine when she was 3 years old and worked hard to ensure she was successful. 
NEW YORK TEENAGER BITTEN BY SHARK WHILE SURFING OFF FIRE ISLAND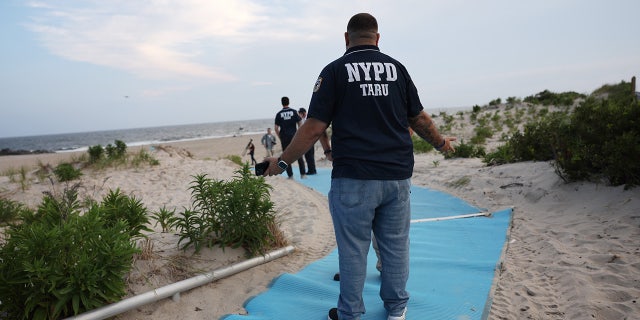 "The language barrier prevented my mom from continuing her career as a marine engineer, but she worked tirelessly to support our family. She made sure that I could take ballet lessons and piano lessons and have the best possible education; she took me to art museums and concerts and theater performances; we walked in every garden and park in the city that we could find. She worked a grueling life to ensure that I could thrive," Darya Koltunyuk said.
Fox News Danielle Wallace contributed to this report.