A bear attacked a seven-year-old boy outside his home in Westchester County, New York, on Tuesday according to police.
The incident happened shortly after 11 a.m. Tuesday morning, when the boy went to play in his backyard on Hickory Kingdom Road in the town of Bedford, the North Castle Police Department said in a press release.
The child's parents called 911 to report the attack and first responders rushed to the scene. Parents were seen treating their child when first responders arrived at the home.
Police said they believe the bear was an adolescent.
PENNSYLVANIA MAN ATTACKED BY BEAR AFTER WALKING INTO HIS GARAGE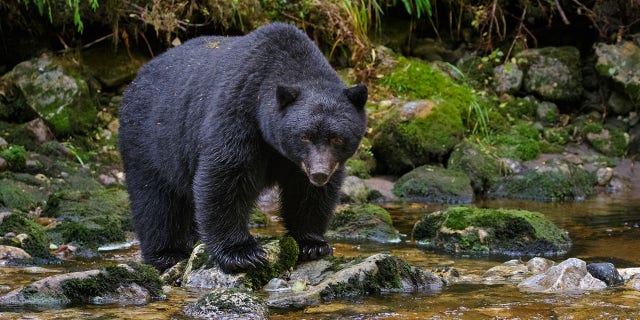 The boy was treated by EMS and transported to a local hospital with non-life-threatening injuries, police said.
Police officers at the scene noticed the bear had remained in the backyard where the attack occurred. Police said the bear continued to present a danger to first responders and residents in the area.
Black bear sightings are somewhat common in certain parts of Westchester County, but it is unusual for a bear not to retreat after an attack.
WOMAN FOUND DEAD IN MONTANA FOLLOWING SUSPECTED GRIZZLY BEAR ENCOUNTER NEAR YELLOWSTONE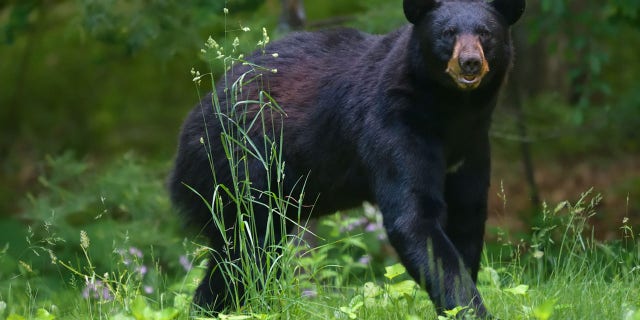 CLICK HERE TO GET THE FOX NEWS APP
"Our concern was he did not retreat. At one point he did advance. When you have that many human beings, an animal of that kind would normally retreat, and it did not," North Castle police chief Peter Simonsen told Fox 5 New York.
The New York State Department of Environmental Conservation was notified that the bear was lurking and officers on the scene shot and killed the animal, police said in the press release. The New York State Department of Environmental Conservation responded to the home, removed the bear and transported it to the Westchester County Department of Health to test for rabies.