Police in Montgomery, Alabama, say that two out of three men charged with assault in connection to a massive brawl on a riverfront dock haven't turned themselves in.
Montgomery Police Department Chief Darryl Albert announced during a Tuesday press conference that Zachery Shipman, 25, Richard Roberts, 48, and Allen Todd, 23, were charged with assault.
One of the men was in police custody and the other two were expected to surrender themselves to police by Tuesday afternoon, Albert said, but a spokesperson for the department told Fox News Digital on Wednesday afternoon that the other two men haven't yet turned themselves in.
According to authorities, the fight began when a crew member of a city-owned boat tried moving a pontoon boat that was blocking it from docking at Riverfront Park around 7 p.m. on Aug. 5, according to authorities.
ALABAMA RIVERFRONT BRAWL: MONTGOMERY POLICE ANNOUNCE CHARGES IN MASSIVE FIGHT CAUGHT ON VIDEO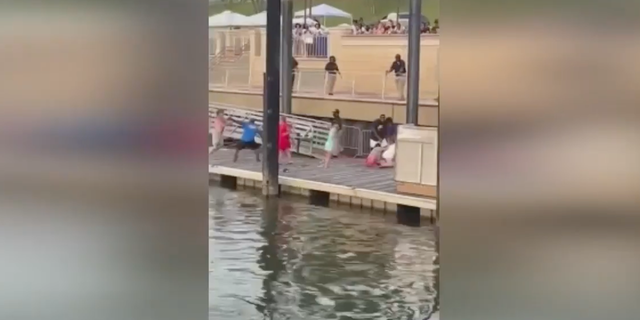 Video across social media showed a man shoving a crew member.
"The people of Montgomery, we're better than that. We're a fun city, and we don't want this type of activity to shed a dark eye on what this city's all about," Albert said.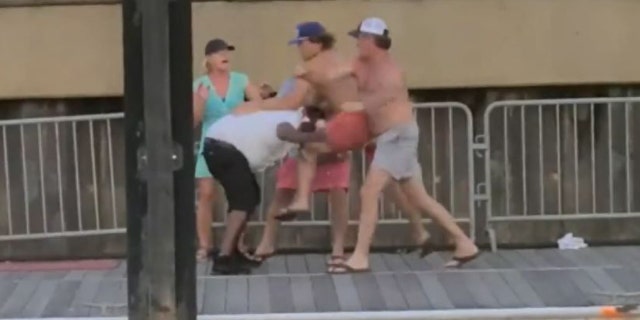 Several people could be seen joining the brawl and attacking the employee. During the Tuesday press conference, Albert said that the FBI joined its investigation into the incident.
BRAWL AT MONTGOMERY, ALABAMA, RIVERFRONT DOCK CAUGHT ON VIDEO
"Help the brother!" one person recording the fight could be heard saying.
Reggie Gray, 42, who was allegedly seen on social media video using a folding chair in the incident, is being sought by police for an interview.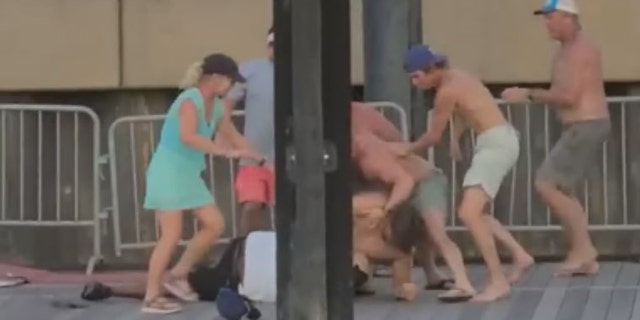 According to Albert, 200 people were on the riverboat. Police are expecting more charges to be filed.