New Mexico Attorney General Raúl Torrez and 13 other top prosecutors from around the U.S. are throwing their support behind efforts to compensate people sickened by exposure to radiation during nuclear weapons testing.
The Democratic officials sent a letter Wednesday to congressional leaders, saying "it's time for the federal government to give back to those who sacrificed so much."
The letter refers to the estimated half a million people who lived within a 150-mile radius of the Trinity Test site in southern New Mexico, where the world's first atomic bomb was detonated in 1945. It also pointed to thousands of people in Idaho, Colorado, Nevada, Utah, Arizona, Montana and Guam who currently are not eligible under the existing compensation program.
The U.S. Senate voted recently to expand the Radiation Exposure Compensation Act as part of a massive defense spending bill. Supporters are hopeful the U.S. House will include the provisions in its version of the bill, and President Joe Biden has indicated his support.
"We finally have an opportunity to right this historic wrong," Torrez said in a statement.
RUSSIA MOVING NUCLEAR WEAPONS TO BELARUS, POLISH PRESIDENT SAYS
The hit summer film "Oppenheimer" about the top-secret Manhattan Project and the dawn of the nuclear age during World War II brought new attention to a decadeslong efforts to extend compensation for families who were exposed to fallout and still grapple with related illness.
It hits close to home for Torrez, who spent summers visiting his grandmother in southern New Mexico, who lived about 70 miles from where the Trinity Test was conducted. She used rainwater from her cistern for cooking and cleaning, unaware that it was likely contaminated as a result of the detonation.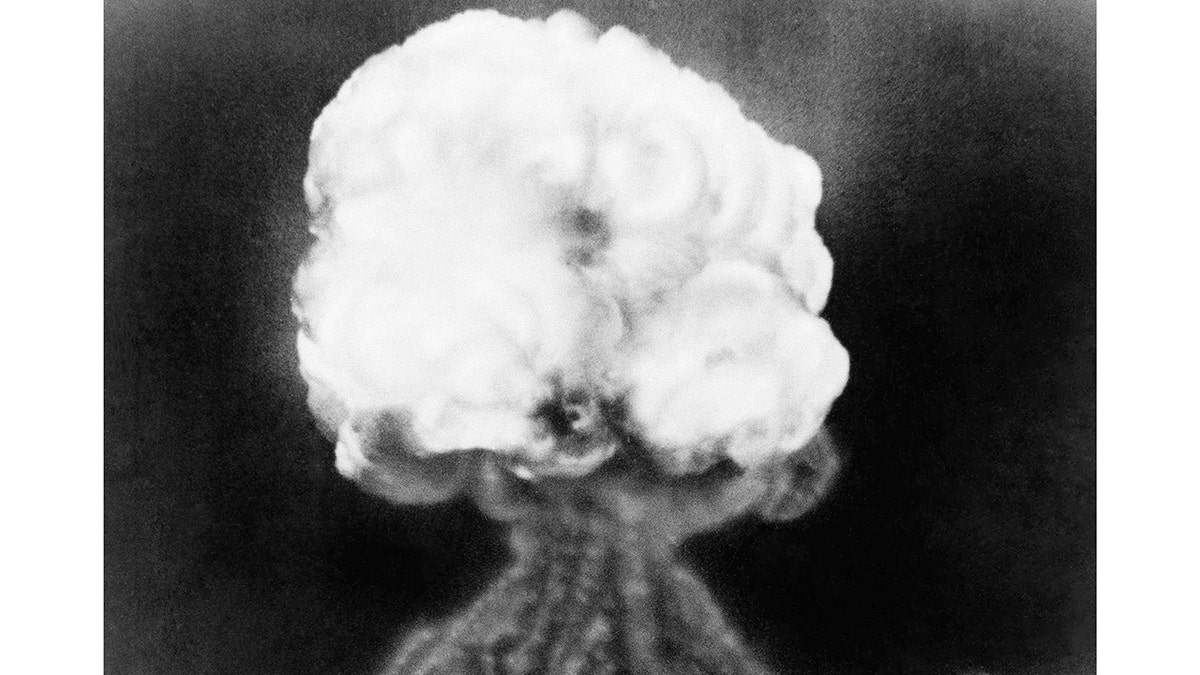 The attorneys general who signed onto Torrez's letter are from Arizona, Colorado, Connecticut, Delaware, Maryland, Minnesota, Nevada, New York, Pennsylvania, Oregon, Rhode Island, Vermont and the District of Columbia.
GEORGIA NUCLEAR PLANT BEGINS LOADING RADIOACTIVE FUEL INTO NEW REACTOR
The attorneys mentioned the work of a team of researchers who mapped radioactive fallout from nuclear weapons tests in the U.S., starting with the Trinity Test in 1945. The model shows the explosions carried out in New Mexico and Nevada between 1945 and 1962 led to widespread radioactive contamination, with Trinity making a significant contribution to exposure in New Mexico. Fallout reached 46 states as well as parts of Canada and Mexico.
"Without any warning or notification, this one test rained radioactive material across the homes, water, and food of thousands of New Mexicans," the letter states. "Those communities experienced the same symptoms of heart disease, leukemia, and other cancers as the downwinders in Nevada."
The letter also refers to an assessment by the federal Centers for Disease Control and Prevention, which acknowledged that exposure rates in public areas from the Trinity explosion were measured at levels 10,000 times higher than currently allowed.
CLICK HERE TO GET THE FOX NEWS APP
U.S. Sen. Ben Ray Luján, the New Mexico Democrat who has been leading the effort to expand the compensation program to include New Mexico's downwinders and others in the West, held a listening session in Albuquerque last Thursday. Those exposed to radiation while working in uranium mines and mills spoke at the gathering about their experiences.
Luján in an interview called it a tough issue, citing the concerns about cost that some lawmakers have and the tears that are often shared by families who have had to grapple with cancer and other health problems as a result of exposure.
"It's important for everyone to learn these stories and embrace what happened," he said, "so that we can all make things better."