Around 100 parents gathered outside a New Jersey courthouse Tuesday as a judge is considering whether to block three school districts from implementing a new policy that requires teachers to notify parents if their children request to change gender identities. 
The policies at Middletown, Marlboro and Manalapan-Englishtown Regional school districts were approved on Tuesday, June 20, but less than a day later, New Jersey Attorney General Matt Platkin filed three "emergency" lawsuits on behalf of Gov. Phil Murphy's administration in opposition to them. 
Inside the courthouse in Freehold on Tuesday, the state argued for the court to keep the current preliminary injunction on the policies in effect.
"There will be irreparable harm if the policy is implemented. Once a school outs a student to their parent, the harm is done. It's irreversible," New Jersey Deputy Attorney General James Michael said.
NEW JERSEY SUES SCHOOL DISTRICTS OVER TRANSGENDER NOTIFICATION POLICY, CLAIMS IT POSES 'SEVERE RISK' TO KIDS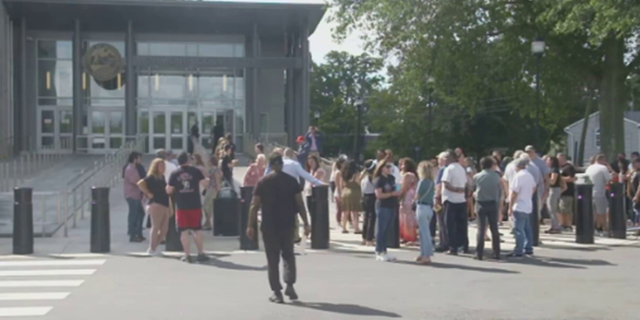 But Marlboro school district lawyer Marc Zitomer argued that "parental notification is not discriminatory."
"I think that we all can see there is a constitutional right for a parent to oversee the upbringing of their child," Judge David Bauman said at one point in the proceedings before later dismissing the court and telling lawyers from both sides that he would give a written notice with an answer "shortly."
Ten transgender activists also showed up outside the courthouse in Freehold Tuesday as the activity went on inside.
In Middletown, the new policy stated that teachers and administrators must alert parents if their child begins using a different name, pronouns or a bathroom that contradicts their sex. 
In the state's lawsuit, Platkin stated that "outing" transgender, gender-nonconforming and non-binary students poses "serious mental health risks; threatens physical harm to students, including increased risk of suicide; and shirks the District's duty to create a safe and supportive learning environment for all." 
"In New Jersey, we will not tolerate any action by schools that threatens the health and safety of our young people. Without question, the discriminatory policies passed by these Boards of Education, if allowed to go into effect, will harm our kids and pose severe risk to their safety," Platkin later added. 
In a statement to Fox News Digital in June, Middletown Board Counsel Bruce Padula said the policy was neither discriminatory nor does it treat transgender students differently. 
NEW JERSEY BOARD OF EDUCATION ADOPTS 'EQUITY' POLICY, REMOVING TERMS LIKE 'FEMALE AND MALE' IN FAVOR OF 'ALL' STUDENTS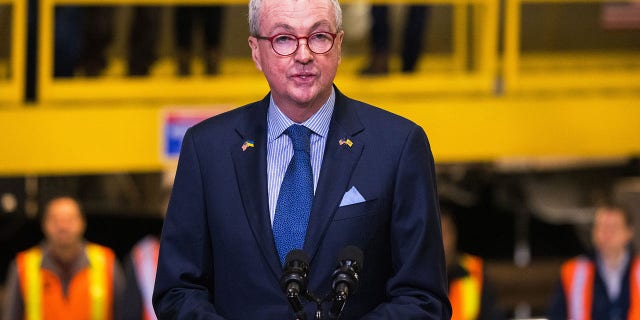 "While the State of New Jersey mandates that school districts adopt a transgender student policy, specifically singling out these students in our community, Middletown's policy treats all students the same. If any student, regardless of gender identity or expression, sought to change their official school records or was seeking or identified as needing counseling, parents would and should be notified, just as they are informed of every other aspect of their child's activities in school. Contrary to the Attorney General's false narrative, this is not an 'outing' policy.  Middletown will vehemently defend its policy," he added.  
The policies in the kindergarten through eighth grade districts of Marlboro and Manalapan-Englishtown include similar provisions, with slight alterations related to what triggers a notification to parents and whether school professionals are included in the discussion. 
Platkin has said that transgender children are a protected class, and as such, school districts implementing similar policies directly violate New Jersey's Law Against Discrimination.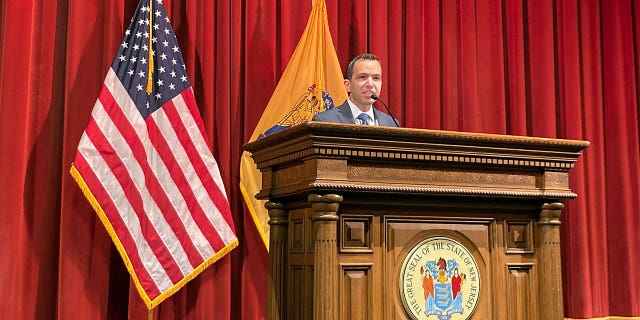 CLICK HERE TO GET THE FOX NEWS APP 
The lawsuits also state that the policies directly defy the New Jersey Department of Education's policy on transgender students, which claims parents should not be informed about what their child does in school. 
Fox News' Angela Bertorelli and Courtney De George contributed to this report.