The girlfriend of a Las Vegas-area man who was found decapitated in bed and found by his mother has been arrested.
Devyn Michaels, 45, was arrested Aug. 15 on suspicion of murder in the death of Johnathan Willette, 46, and is being held without bond. She said she struck Willette in the head with a wooden stick on Aug. 7 because he was abusive. 
"Michaels stated that she did not want to kill Willette and only wanted to hurt him enough that he would have to go to the hospital because she wanted him out of the way so she could figure out what she could do with her children," an arrest report obtained by FOX 5 Vegas said.
LAS VEGAS MAN ARRESTED AFTER ALLEGEDLY KILLING GIRLFRIEND AT HOME
Fox News Digital has reached out to the Henderson Police Department for the report.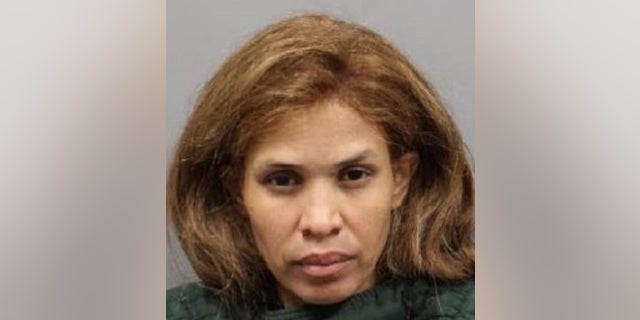 Henderson police responded to a home where Willette's mother said she found her son dead, the news outlet said. 
Police found Willette in bed, with his head missing. Bottles of bleach and ammonia were next to him and had been applied to his body, the news report said. 
Willette's mother told investigators that she had heard from him the previous evening while hanging out with Michaels. When detectives went to interview Michaels, they found Willette's cracked cellphone with a stain that appeared to be blood, police said. 
CLICK HERE TO GET THE FOX NEWS APP
During a search of her bedroom, investigators found a bag containing Willette's ID, truck keys, wallet, Social Security card and other items. The next day, Willette's mother informed the police that her meat clever was missing from her kitchen.
During a polygraph exam, the examiner "advised Michaels that the results showed she had a significant reaction to the question 'if she participated in any way in the death of Willette,'" the report said.
Michael claimed Willette was abusive and would have his oldest child take showers in front of him, CBS 8 reported.