After 15 years, an overturned death sentence and a retrial, a Nevada jury found Thomas Randolph guilty of orchestrating his sixth wife's murder and shooting dead the apparent hit man he hired to kill her.
Jurors on Thursday convicted Randolph, 68, of conspiracy to commit murder and two counts of murder with use of a deadly weapon after five hours of deliberation, per court proceedings aired by Court TV.
Randolph, who uses a wheelchair and was aided by headphones for the hard-of-hearing, stared straight ahead and was emotionless when the verdict was read.
Colleen Beyer, daughter of Randolph's sixth wife, Sharon Causse, gasped and clasped her hands to her mouth when Randolph was found guilty for the second time, per the Las Vegas Review-Journal.
ALLEGED 'BLACK WIDOWER' ACCUSED OF MURDERING 6TH WIFE, APPARENT HIT MAN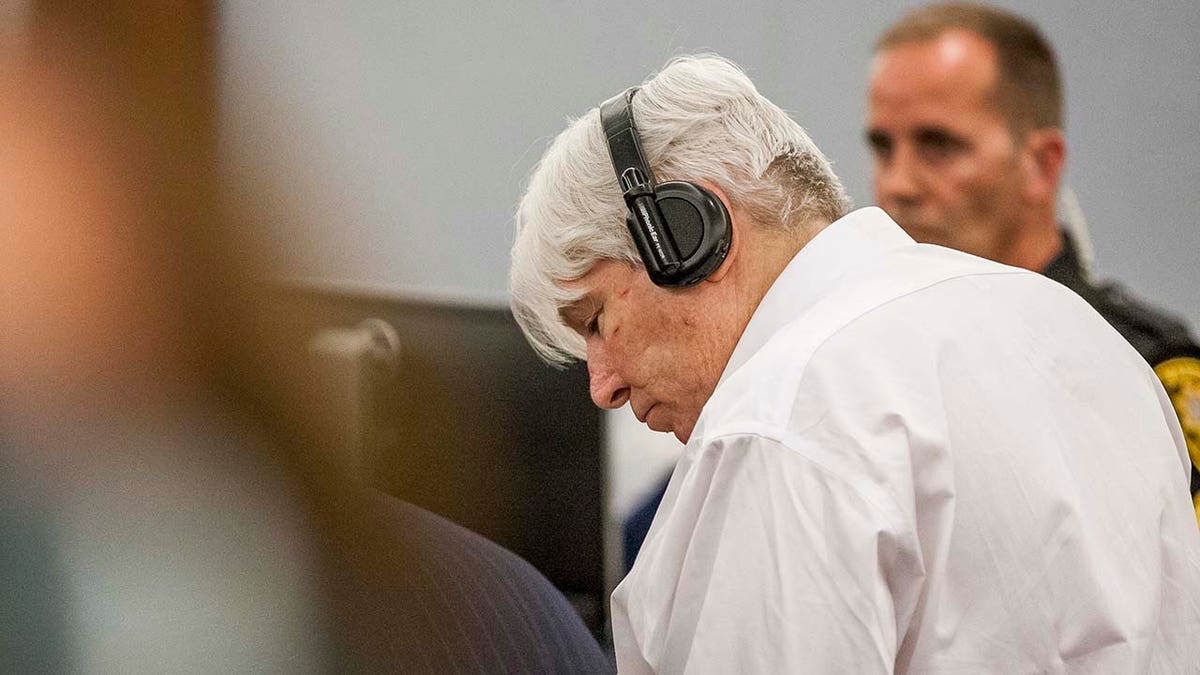 "I'm so relieved, it's unbelievable," Beyer told the outlet. "It's been 15 years, and it's been a twisted nightmare."
"I'm absolutely ecstatic and thrilled and relieved that he's off the streets – that he cannot do this to another woman again," she said teary-eyed outside the courtroom. "Because he's a predator, he's a serious predator."
On May 8, 2008, Randolph dialed 911 and told operators that a masked home intruder shot Causse, per court documents. After shooting the man dead, Randolph told police, he recognized him as his friend and handyman, Michael Miller, 38.
But using phone records, prosecutors detailed Randolph's extensive relationship with Miller in court last week and during the accused killer's previous 2017 trial, citing hundreds of phone calls between the pair.
WEALTHY DENTIST WHO FATALLY SHOT WIFE ON AFRICAN SAFARI SENTENCED TO LIFE IN PRISON
At both his most recent trial and 2017 murder trial, prosecutors alleged that Randolph arranged for Miller to kill his wife so that he could collect more than $300,000 in insurance money, pointing out insurance policies he took out on her life in the two years before her death.
The killing would become the subject of Dateline's 2021 miniseries "The Widower."
But the Nevada Supreme Court overturned Randolph's prior conviction and death sentence in 2020, arguing that the Clark County District Court should not have allowed jurors to hear "prior bad-act evidence" involving his 1986 Utah arrest for the death of his second wife, Becky Gault, for which he was acquitted.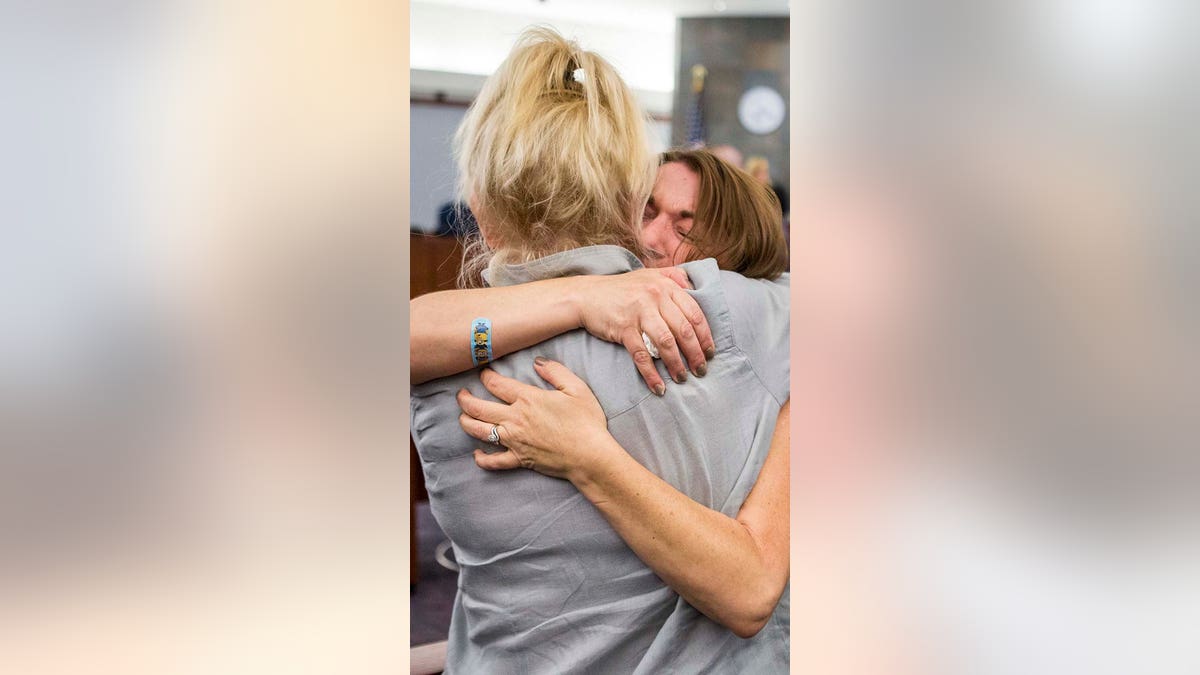 Four of Randolph's six wives are deceased – fifth wife Leona Stapleton died of cancer, per testimony from her family in the previous trial, and fourth wife Francis Randolph died during heart surgery in 2004. Another man told jurors that Randolph had offered to pay him to kill Francis before her death on the operating table and that he had suggested that the death be staged as a burglary.
Living ex-wife Gayna Allmon testified that she believed Randolph was trying to kill her when a bullet from his gun struck the kitchen wall behind her while he was cleaning his weapon during their marriage; first wife Kathryn Thomas detailed his alleged psychologically abusive behavior.
But prosecutors were relegated to evidence that strictly dealt with the 2008 investigation into the murders of Causse and Miller.
The state pointed out inconsistencies in Randolph's story to police, which included a video walkthrough of the house that he shared with Causse, led by Randolph and shared with jurors this month.
FAMILY FEUD CONTESTANT WHO MOCKED WIFE ON NATIONAL TV SENTENCED FOR HER BRUTAL MURDER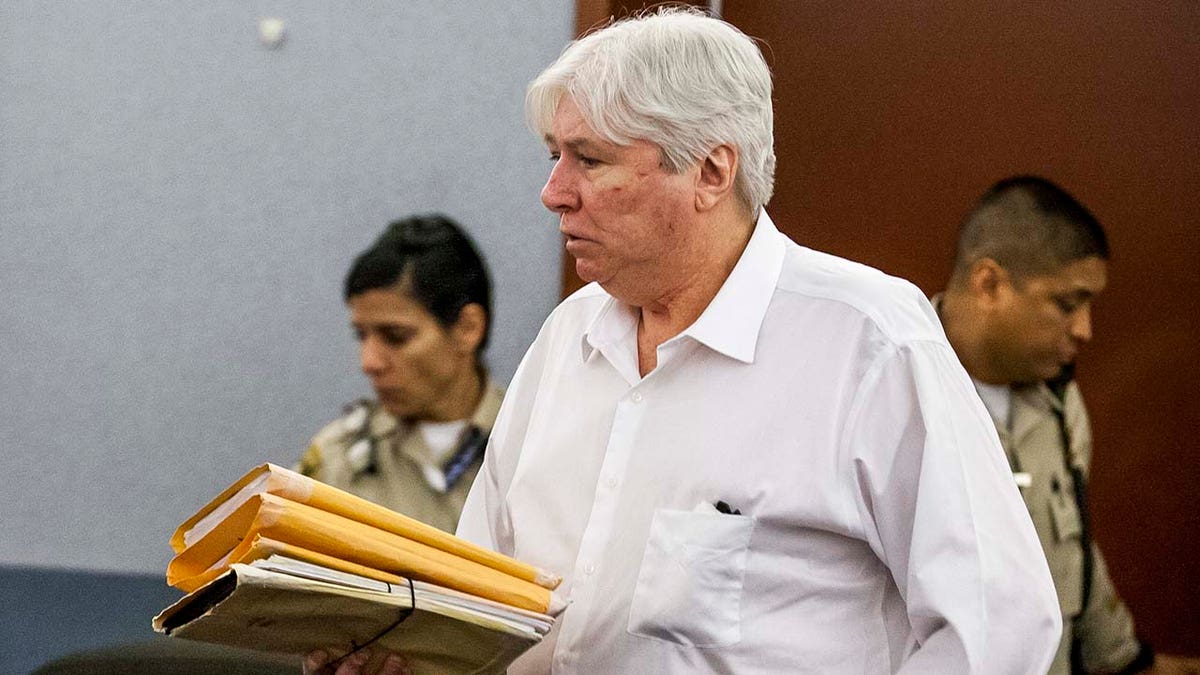 An inconsistently small amount of evidence was found in the hallway where the alleged shooting took place, prosecutors said, and the trajectory of the bullets that killed Miller did not match Randolph's retelling.
Randolph "offered to do anything else but help [Causse]" while a 911 dispatcher urged him to do chest compressions on her body, prosecutors said.
But his attorney, Josh Tomsheck, argued that this characterization was unfair.
"He wanted her to have medical aid – he was the only one who did it," he said in his closing arguments last Wednesday. "There's that silence after you hear the clearing of the house, there's a silence. … Tommy is outside, and he's wondering … complaining about [how long it is taking] law enforcement [to respond]."
"They didn't go in to help her," Tomsheck continued. "The only person who gave her aid was [Randolph] – he tried in vain. You can see there is nothing that could be done."
NEVADA WOMAN ALLEGEDLY DECAPITATED BOYFRIEND, CLAIMS HE WAS ABUSIVE
Defense attorneys argued that police ignored evidence that Miller acted alone and zeroed in on Randolph unfairly based on his previous arrest in Utah. The crime scene was not properly preserved, they argued, and Randolph should not be expected to accurately retell every detail of the traumatic confrontation in repeated police interviews.
But Chief Deputy District Attorney Christopher Hamner told jurors that Randolph was "not a victim" in this case but rather "a villain."
"It's really, really hard to plan a perfect murder – now that you have the evidence, you can see that [Randolph] failed – because his story doesn't add up," Hamner said. "It doesn't add up with what you physically see at the scene … when you see the insurance policies … it doesn't add up in the manner in which he discusses his wife [or] … when you start thinking about his relationship with Michael Miller."
Randolph's version of events, Hamner said, is "not proved by other evidence" but instead "contradicted" and even "repelled" by evidence.
CLICK HERE TO GET THE FOX NEWS APP
"I know we did everything that we could," Tomsheck told Court TV, adding that Randolph's defense "did everything [they] could" although they were "hoping for a different verdict."
His office did not respond for comment at press time.
District Judge Tierra Jones is scheduled to sentence Randolph during a hearing on Oct. 12.