A shooting at a high school football game in Choctaw, Oklahoma, Friday night wounded several people, police said.
Police responded to Choctaw High School for reports of shots fired during game between Choctaw High School and Del City High School. 
The incident happened at about 10:30 p.m. with less than four minutes left in the third quarter, according to police. Shots were fired from near the north-side bleachers.
POLICE VIDEO SHOWS 3RD GRADE TEACHER BEING ARRESTED AFTER ALLEGEDLY BEING DRUNK ON FIRST DAY OF SCHOOL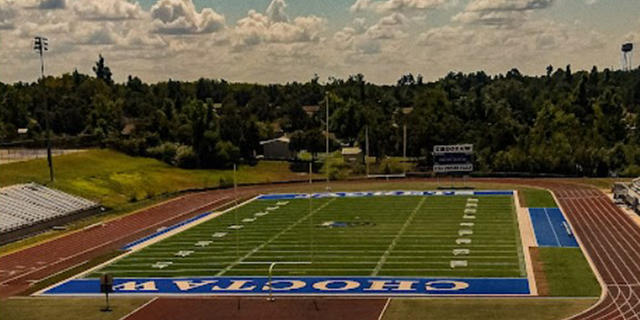 Choctaw Police Chief Kelly Marshall said in a press conference that four people were injured in the shooting, and that at least one of the victims is a student. Another person was treated for a possible broken leg.
Del City Police Chief Lloyd Berger said a Del City police officer working the sidelines off-duty was involved in the shooting. The officer discharged their firearm when the shooting occurred, but it is unclear if they hit anyone.
POLICE SAY POSSIBLE MURDER-SUICIDE LEFT 5 OKLAHOMA CITY FAMILY MEMBERS DEAD, INCLUDING 3 CHILDREN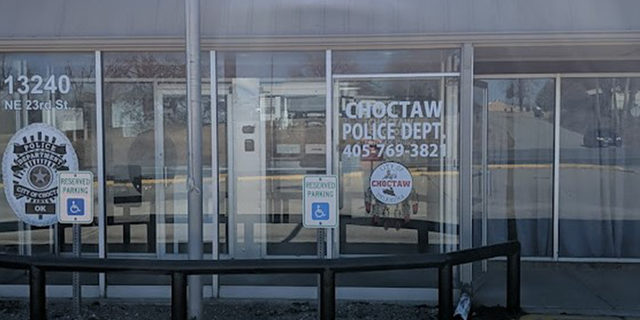 Police said they have not taken a suspect into custody in connection with the incident.
The Oklahoma County Sheriff's Office is assisting with the investigation.