Rice University in Houston, Texas canceled parties on campus through spring break after an underwear and lingerie-themed party ended with seven students in the hospital.
The university's student newspaper, the Rice Thresher, reported that the Night of Decadence party held at a residential college on campus was shut down early on Oct. 29 due to the presence of campus police and medics.
The Night of Decadence is an underwear and lingerie-themed party at Rice University, according to FOX 26. It was cut short this year after seven students were rushed to a nearby hospital because of intoxication.
Over two dozen people were treated on-site.
'PURE HATE': JEWISH STUDENTS DISCUSS LIFE IN WAKE OF ISRAEL WAR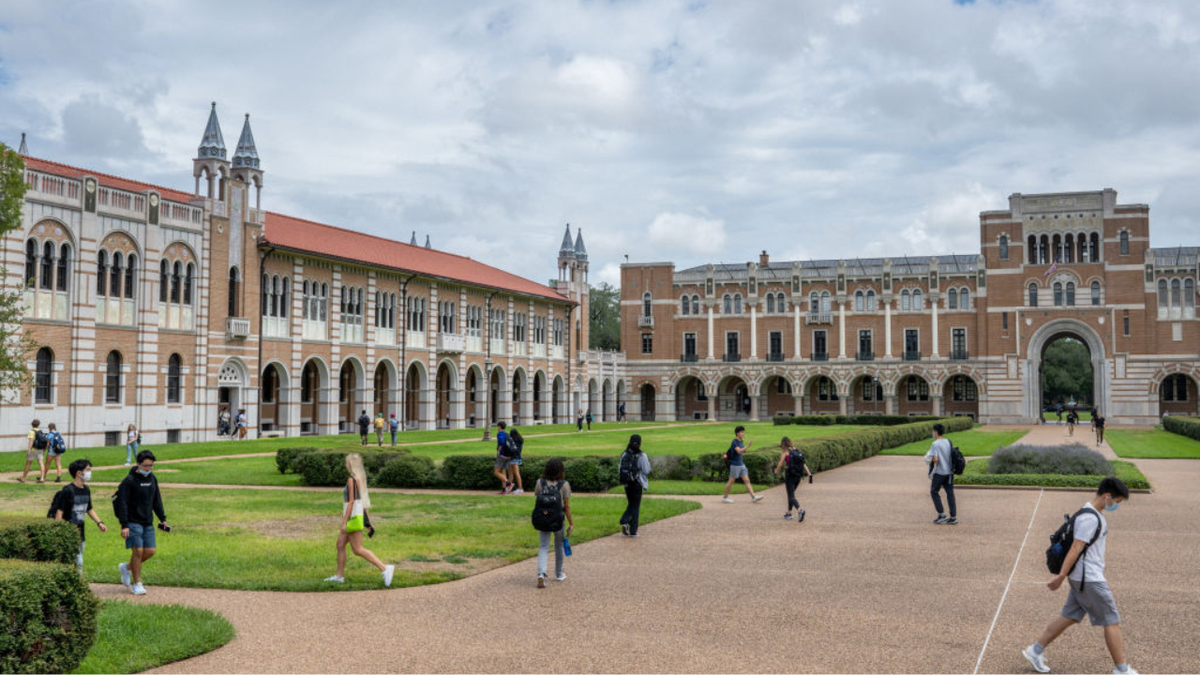 As a result, campus wide public parties are being canceled through spring break, which runs from March 9-17.
Director of News and Media Relations at Rice University, Jeff Falk, said restrictions will be placed on the event moving forward.
"The university is taking prompt action and canceling campus wide public parties through spring break in response to the events at last weekend's 'Night of Decadence' party. In addition, 'Night of Decadence' will be placed on probation, with reduced capacity and enhanced safety protocols at future parties," Falk said.
ELITE AMERICAN UNIVERSITIES RECEIVING BILLIONS IN FEDERAL FUNDS SEE RISE IN ANTISEMITISM: 'GAMED THE TAX CODE'
The Night of Decadence party has been going on for 50 years and was at one point on the list of Playboy's top college parties.
Rice University ban's hard alcohol on campus and on nights of public parties. However, it allows students to drink beer, wine, and seltzers until entering the event.
According to the university, a committee on alcohol policy will be convened as well.