The mother of a man accused of murder in the Florida panhandle is now also behind bars after police discovered text messages allegedly showing her plan the shooting death of a woman working inside The Home Depot.
Keith Agee, 20, was arrested by the Escambia County Sheriff's Office Friday afternoon in connection with the deadly shooting of 18-year-old Brooklyn Sims hours earlier at the home improvement retailer on Davis Highway in Pensacola. Police did not share the relationship between Agee and Sims, but Pensacola news outlet WEAR said the two share a 2-year-old daughter together.
The sheriff's office revealed Monday night that Agee's 50-year-old mother, Sheila, was involved in planning the targeted attack.
"According to text messages, it's clear that Keith Agee's mother, Sheila Agee, knew and participated in the plan to kill Brooklyn Sims. Additionally, text messages between mother and son highlight the mother's involvement in helping locate the victim," the ECSO wrote on Facebook.
FLORIDA MAN HURLS ROCK THROUGH WINDSHIELD THAT HITS DRIVER IN THE FACE DURING ROAD RAGE FIT: POLICE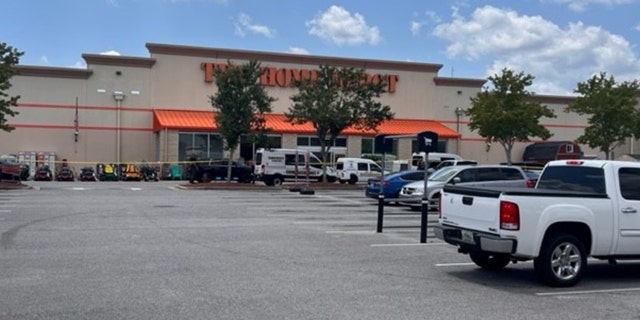 The department released the alleged text messages between the mother and son on its Facebook page, claiming they took place right before Sims was shot and killed.
"The murder itself is unbelievable, but to know the mother knew about it and helped coordinate it is incomprehensible," Sheriff Chip Simmons said via Facebook.
FLORIDA WOMAN DOUSED HERSELF IN DIET MOUNTAIN DEW TO ERASE DNA AFTER KILLING ROOMMATE: COPS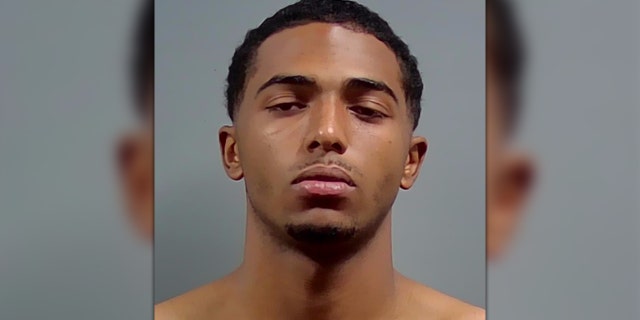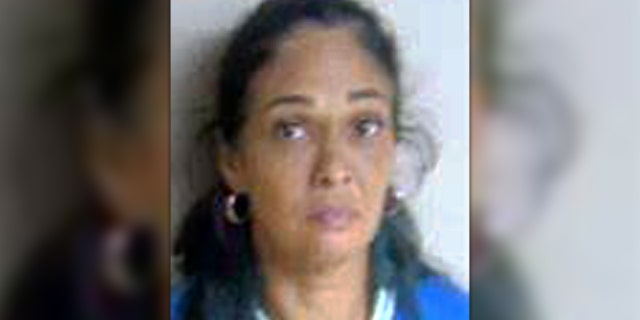 WARNING: The following conversation made public by the Escambia County Sheriff's Office contains explicit language and violence. Fox News Digital did not correct the messages for incorrect grammar, punctuation or spelling.
Keith: "S— ain't do nun but cost me money and gave me a ——- I'm fin just shoot her Ik I hate that for [daughter] buh like I said I can't take it idgaf Nomo."
Sheila: "Ok."
Sheila: "Ok I'll call you and tell you mf if you want to go to jail I'll tell you when we get close but if you don't come kill her you a mf b—-."
Sheila: "Don't call nanny and tell her she will try and talk you out of it."
Keith: "Ian even gon tell her y I left." "I'm just say I gotta go to the dentist."
Sheila: "Don't even go there she won't know you left." "Don't shoot at my mf car I don't want to die."
Keith: "I'm not"
Sheila: "Wait till I put her out."
Keith: "I was gon wait till she got out."
Sheila: "Ok".
Keith: "Buh that's another thing if she don't get out that car momma and I have to drag her out or can't ima ask u to step out Cuz I'm open the door jus shoot her."
Sheila: "As long as you don't shoot me."
Sheila: "Hell if you getting off work now I'll give you the address here and you can ride over here and do it so you don't have to do it in front of [daughter]."
Keith: "Send it to me"
Sheila: "We just in Pensacola."
Keith: "I'm otw send it"
Sheila: "Hold up let me get it erase the texts cause I don't want nobody to know I was texting you stupid a–."
Keith: "I already deleted mine trust me ian gon say s— abt us even tlkin td."
Keith: "wats the address"
Sheila: "I can't wait to get back to that store to give you the address cause you gonna have to shoot me today I done told you about cussing me."
Keith: "All I want is that address momma I'm done tlkin I done tlked enough Ik wats gonna happen and I'm ok with that I done already been thinkin it thru and this the only way for me idk why u so quick to start s— wit me buh again must be scared of Brooklyn or sum idk."
Keith: "She gon be onna floor right?"
Sheila: "waiting on you"
Keith: "I'm saying I'm gone have to find her in the back or sum?"
Sheila: "Nope"
Keith: "Ok"
Keith: "Stay out my way"
Sheila: "I am"
Keith: "Lol man get off my phone all I needed was that address leave me alone finish yo work day And you is to I forgot just me"
Keith: "So that last thought of her knowin she f—-d and the regret in her face will b enough to satisfy me idgaf what she see wen she dead, Yes tf she do How tf I'm pick her up when yo sorry a– tryna go gamble or hang in Jackson and she don't pick up the phone, Nah that ain't even gon fly she a jus die before I let that continue."
Momma: "Ok whatever Idc do what you do idgaf. Cause I'm going home today not to hell or to jail."
KA: "good for u"
Momma: "Ok then stop texting me I'm working. Do whatever you want to do. It don't affect me either f—–g way."
CLICK HERE TO GET THE FOX NEWS APP
Keith was arrested shortly after the shooting Friday and charged with aggravated battery and homicide, Escambia County Jail records show. He remains in jail on no bond.
The sheriff's office announced Monday night that Sheila was arrested in Washington County, Alabama, for principal to first-degree murder and will be extradited back to Florida. Her arrest came after she attended a balloon release for Sims in Cintronelle, Alabama, according to WEAR.