The mother of a New York City EMT who was stabbed in the back of an ambulance told Fox News Digital that her family fears the accused attacker will "be released and face minimal consequences" amidst New York state's bail reform and sentencing guidelines that "protect the criminal."
Julia Fatum, a 25-year-old from Boiceville, New York, was attending to 48-year-old felon Rudy Garcia in the back of an ambulance headed for Mount Sinai West in midtown Manhattan on the evening of July 19. 
Prosecutors wrote in an indictment unsealed this week that Garcia pulled a knife out of his boot when Fatum "asked [him] to stop" after he threw a gum wrapper at her. 
In response, Garcia allegedly stabbed her six times — once in her left forearm, once on the left side of her chest and four times to her left thigh. 
MAN REPEATEDLY STABBED EMT IN NYC AMBULANCE AFTER SHE TOLD HIM TO STOP THROWING GUM WRAPPER: INDICTMENT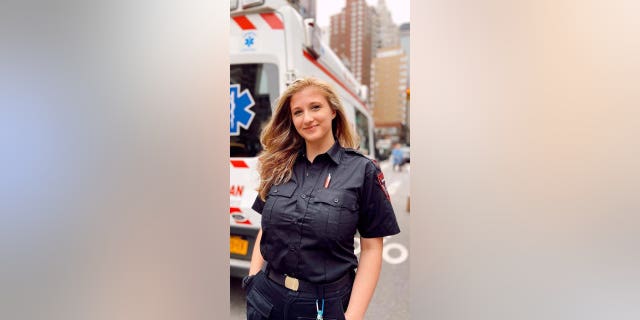 On Monday, Garcia pleaded not guilty to second-degree attempted murder, first degree assault and second degree assault charges, according to a press release from the office of Manhattan District Attorney Alvin Bragg. 
Garcia is being held at Rikers Island in lieu of $500,000 bail. His prior convictions, per prosecutors, include two felonies for assaulting police officers, three previous misdemeanor charges and at least two failures to appear in court.
Most recently, he was arrested at a Brooklyn subway station on June 10 for fare evasion after sneaking onto the platform using the emergency exit door, the New York Police Department said. He was also charged with criminal possession of a weapon for a knife in his pocket. 
NYC EMT REPEATEDLY STABBED BY 'EMOTIONALLY DISTURBED' PATIENT IN BACK OF AMBULANCE: 'HE SKEWERED HER'
It is unclear whether he has answered to this charge in court, or whether he was on the street awaiting trial due to New York State's bail reform laws that allow nonviolent criminals to await their court dates outside jail without posting bail. Fox News Digital could not reach the King's County District Attorney's office for comment at press time. 
A lawyer for Garcia could not immediately be reached for comment.
NYC MAYOR URGES BIDEN TO DECLARE 'STATE OF EMERGENCY' FOR NEW YORK AMID MIGRANT CRISIS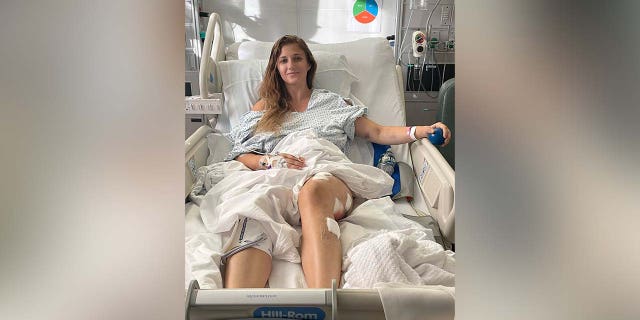 The injured EMT's mother, Cara Fatum-Grant, told Fox News Digital on Wednesday that Fatum is "determined to make it back to life before the attack" despite her debilitating injuries and post-traumatic stress she sustained. 
"Julia has not and will not be able to return to work any time soon," Fatum-Grant said. "She still does not have function in her left hand and arm and has quite some trouble walking." 
NYC EMT STABBED REPEATEDLY BY FELON HAD 'SIGNIFICANT' BLOOD LOSS, NEEDS SURGERY FOR NERVE DAMAGE: DA
Although she is "strong and determined," she has "a long road ahead of her physically and mentally," and "her recovery has been slow," said Fatum-Grant. 
The mother — who has been vocal about her disdain for the state's bail reform policies and asked policymakers "how [their] bail reform is working" in a Facebook post after the attack on her daughter — said she fears Garcia will be "released and face minimal consequences for what he's done."
GOP LAWMAKER DEMANDS NYC DROP CHARGES AGAINST MIGRANT SHELTER PROTESTERS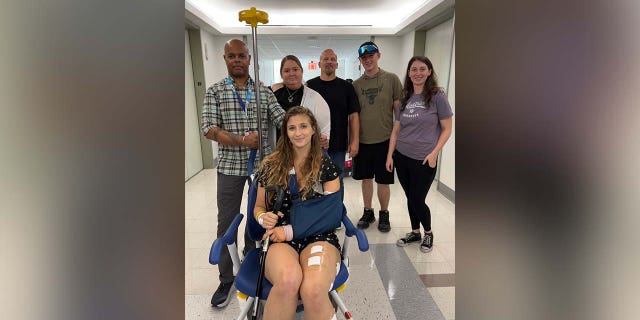 "We expected him to plead not guilty, and we expect they will ask for some kind of plea bargain — we are worried that our daughter's struggle with be for nothing," she told Fox News Digital. "People are literally getting away with murder in this state and change needs to be made."
Fatum-Grant said she never thought highly of New York State's bail reform legislation, which went into effect at the start of 2020 — but after July 19, the "attack on [her] daughter only made [her] more angry." 
"I feel like New York is failing its citizens," she said. "We've become a 'protect the criminal' type of state." 
"Knowing how dangerous this man is and how many times he was caught and released really scares me," the mother continued.
NYC 'WOLVERINE' CONVICTED OF ATTEMPTED MURDER AFTER THREATENING BLM PROTESTERS WITH BLADED GLOVE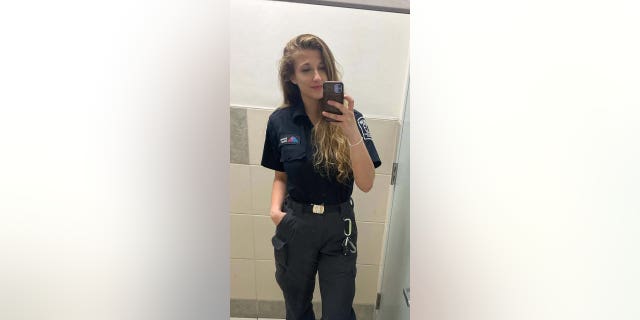 Fatum-Grant, her husband and their 16-year-old son live three hours away from the city in Boiceville in Ulster County, and have taken time off from work to travel back and forth regularly to assist their daughter in her New York City apartment so that she can stay with her current surgical and physical therapy teams. 
"Julia is a small town girl who took off to the city to explore the world and meet new people," she said of her daughter. "She wanted the excitement and has always wanted to be in the medical field helping people."
Fatum-Grant said that letters of support from "all her old teachers, local town officials and old friends" have been streaming in since Fatum was assaulted.
CLICK HERE TO GET THE FOX NEWS APP
Since Fatum was attacked, a GoFundMe initiative organized by the EMT's coworker has amassed nearly $45,000.
Despite her horrific encounter, Fatum intends to stay in New York City to finish her education, and is applying to area master's programs to become a physician assistant. 
"She hasn't decided if she will be continuing as an EMT but it wouldn't surprise me if she did," her mother told Fox News Digital. "She isn't one to quit anything."