A death row inmate in Missouri has initiated legal action against Governor Mike Parson for his decision to dismantle an inquiry board that had been assembled to investigate Williams' claim of innocence.
The lawsuit, filed on behalf of Williams, is aimed at annulling Parson's June directive that terminated the inquiry board. 
Williams was convicted of first-degree murder for the 1998 killing of Lisha Gayle during a burglary at her residence in the University City suburb of St. Louis.
A Missouri death row inmate is suing Gov. Mike Parson over the governor's decision to dissolve a board of inquiry that was convened to investigate the man's innocence claim.
The lawsuit on behalf of Marcellus Williams asks a state judge to invalidate Parson's June order that did away with the inquiry board. Parson also lifted a stay of execution. The next day, Missouri Attorney General Andrew Bailey asked the state Supreme Court to set an execution date, though no date has been set. Bailey also is named in the lawsuit filed Wednesday.
Williams, 54, was convicted of first-degree murder in the 1998 death of Lisha Gayle during a robbery of her home in the St. Louis suburb of University City. Gayle worked at the St. Louis Post-Dispatch from 1981 to 1992 before leaving to do social work.
Williams was hours away from execution in 2017 when then-Gov. Eric Greitens halted the process and ordered an investigation. His decision followed the release of new DNA testing unavailable at the time of the killing. It showed that DNA found on the knife used to stab Gayle matched an unknown person, not Williams, attorneys for Williams said.
The former St. Louis County prosecutor said there was ample other evidence pointing to Williams as the killer.
ALABAMA MAN WHO ENTERED THE SENATE FLOOR WITH A CONCEALED KNIFE DURING THE CAPITOL PROTEST GETS 22 MONTHS
A panel of five judges was appointed to investigate, but after six years, no conclusion was reached. Parson said in a statement in June that it was time to "move forward" on the case.
"We could stall and delay for another six years, deferring justice, leaving a victim's family in limbo, and solving nothing," Parson said. "This administration won't do that."
The lawsuit states that Greitens' 2017 order required the inquiry board to provide a report and recommendation — but Parson received neither.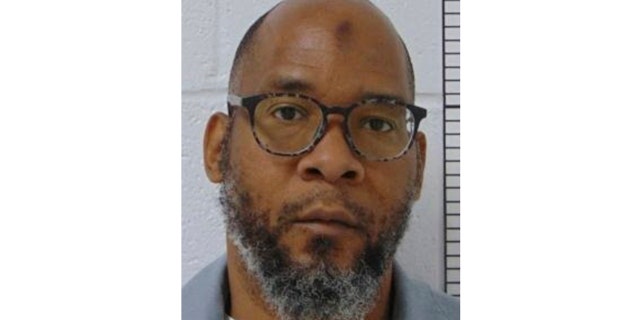 "The dissolution of the board of inquiry before a report or recommendation could be issued means that, to date, no judge has ruled on the full evidence of Mr. William's innocence," Tricia Rojo Bushnell, executive director of the Midwest Innocence Project, said in a statement. "Knowing that, the state of Missouri still seeks to execute him. That is not justice."
Parson's spokesperson did not immediately respond to a message seeking comment. Bailey said in a statement that his office "will always unabashedly pursue justice for victims. In this case, that looks like carrying out the lawful sentence and judgment handed down by the Court."
CLICK HERE TO GET THE FOX NEWS APP
Prosecutors said Williams broke a window pane to get inside Gayle's home on Aug. 11, 1998, heard water running in the shower, and found a large butcher knife. When Gayle came downstairs, she was stabbed 43 times. Her purse and her husband's laptop were stolen.
Authorities said Williams stole a jacket to conceal blood on his shirt. Williams' girlfriend asked him why he would wear a jacket on such a hot day. The girlfriend said she later saw the laptop in the car and that Williams sold it a day or two later.
Prosecutors also cited testimony from Henry Cole, who shared a St. Louis cell with Williams in 1999 while Williams was jailed on unrelated charges. Cole told prosecutors Williams confessed to the killing and offered details about it.
Williams' attorneys responded that the girlfriend and Cole were both convicted felons out for a $10,000 reward.