Last February, a gunman who had no connections to Michigan State University opened fire on campus, killing three students and injuring five others.
University trustees voted Friday to ban public members from bringing firearms onto the campus regardless of whether they hold concealed carry licenses.
Few exceptions apply to the policy, but only people driving through the campus and authorized personnel can carry concealed handguns.
The Michigan State University trustees voted Friday to ban members of the public with concealed carry licenses from bringing firearms to the campus where a gunman last February fatally shot three students and injured five others.
The university's firearms policy already banned students and employees from possessing guns on campus but allowed members of the public with concealed pistol licenses to enter the campus as long as they didn't go into a building.
The new policy, approved on a 5-2 vote, only makes exceptions for people who are driving through campus with a concealed weapon and for police or others specifically authorized to carry concealed handguns. The policy took effect immediately.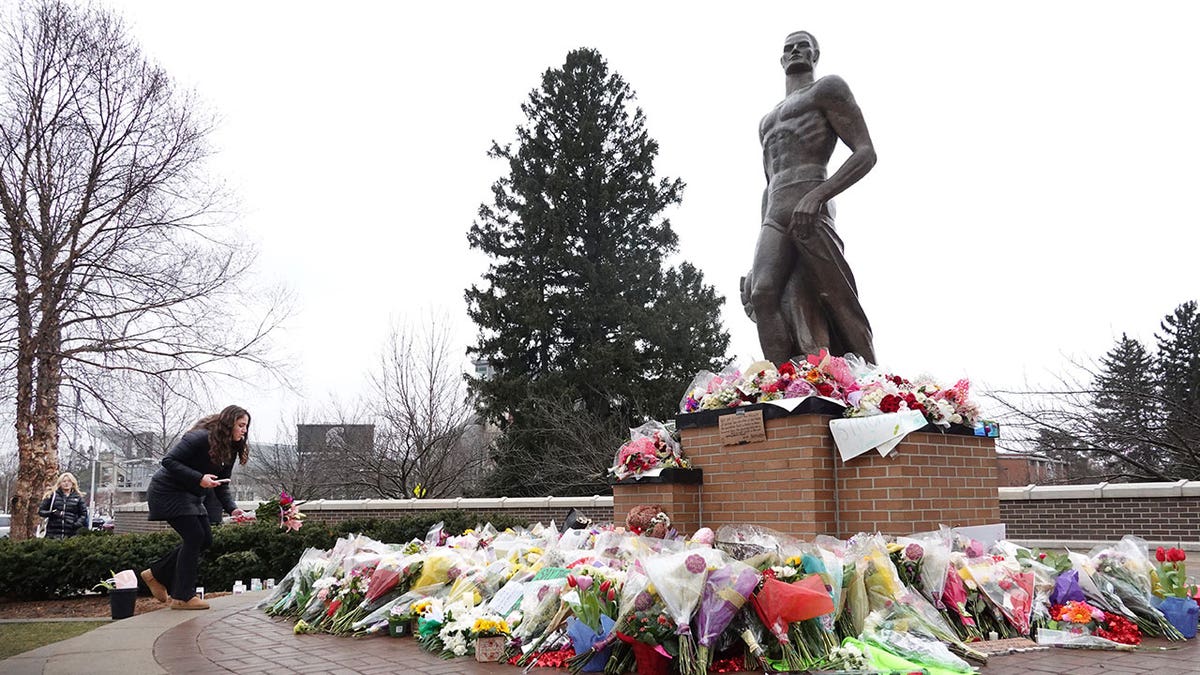 "This has been a long time coming," said Trustee Kelly Tebay, who introduced the change.
"No longer can individuals of the general public hold carry concealed (guns) on our green spaces on campus and property owned and governed by the university," said MSU spokesperson Dan Olsen. "There is an exemption for those who are traveling through our campus and not stopping on our campus property or getting out of their vehicle with the firearm."
CLICK HERE TO GET THE FOX NEWS APP
Gunman Anthony McRae opened fire at Berkey Hall and the MSU Union on Feb. 13. Three students — Brian Fraser, Arielle Anderson and Alexandria Verner — were killed. Five other students were wounded.
McRae had no connection to the victims or to the university, investigators have said. He killed himself the night of the shootings after police confronted him. Investigators said in April they were unable to determine any conclusive motive for the campus shootings.