A man in Michigan is accused of ripping off the head of his girlfriend's pet duck and forcing her to look at it.
Genesee County Sheriff Christopher Swanson said during a press conference this week that Michael Humphries, 49, forcefully ripped the head off his girlfriend's duck on August 6 during a fight that lasted all day.
Swanson said Humphries and his girlfriend went to a concert in Ohio on Aug. 5, where the two allegedly got into a fight and he left her at the concert.
He eventually came back, according to Swanson, and the couple argued in the car all the way back to Michigan. The argument spilled over into the next morning, where Swanson says that "violence takes over," stating that Humphries forced his girlfriend of a year and a half to watch him rip the duck's head off.
CONVICTED MURDERER OF 8-YEAR-OLD FACES NEW INDICTMENTS FOR DOUBLE HOMICIDE IN TEXAS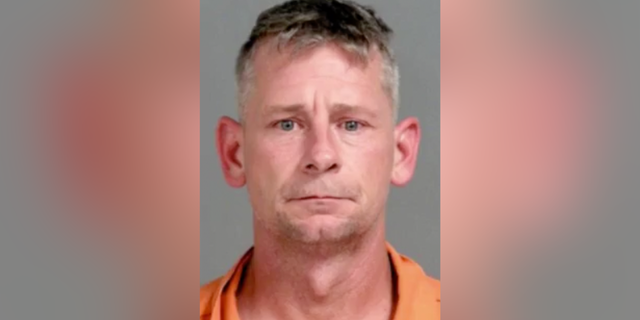 "He goes to the bar and grabs one of the ducks and rips the head off in front of the victim and says, 'look at this,'" Swanson.
The sheriff said that the incident shows Humphries wanted "psychological domination" over his girlfriend, who he calls a victim of domestic violence.
Humphries bought two pet baby ducks for his girlfriend in March, according to the sheriff.
CHUCK TODD ADMITS GOV. ABBOTT WAS 'RIGHT' ABOUT BUSSING MIGRANTS TO BLUE CITIES: DEMS ARE 'UPSET' AT BIDEN
"Humphries ripped the head off a domesticated animal for one purpose and one purpose alone — psychological domination and intimidation of a domestic violence victim. That's the only reason," Swanson said. "Ripped the head off this animal, spinal cord still attached, and he did that to send a message to his girlfriend who he had a dispute with."
The sheriff said that Humphries pleaded guilty to an aggravated stalking charge in 2019. Swanson also said that Humphries resisted when officials tried to arrest him, stating he "fought" them.
CLICK HERE TO GET THE FOX NEWS APP
Humphries is in jail and is being charged with domestic violence, resisting and obstructing police, and torturing and killing an animal.