Mexico has closed down 23 pharmacies at Caribbean coast resorts after a research report warned drug stores were selling fake opioids to foreigners, authorities said Tuesday.
Mexican authorities said a four-day raid targeted drugstores in Cancun, Playa del Carmen and Tulum accused of pushing pills passed off as Oxycodone, Percocet and Adderall without prescriptions. 
The raid came months after the U.S. State Department warned travelers about counterfeit pills sold at pharmacies in Mexico that often contain fentanyl.
The Mexican Navy said Tuesday that irregular sales were found at 23 of the 55 drug stores investigated, per The Associated Press.
GOP REP'S BILL WOULD CONFISCATE ASSETS FROM DRUG CARTELS TO FUND BORDER WALL, TACKLE FENTANYL CRISIS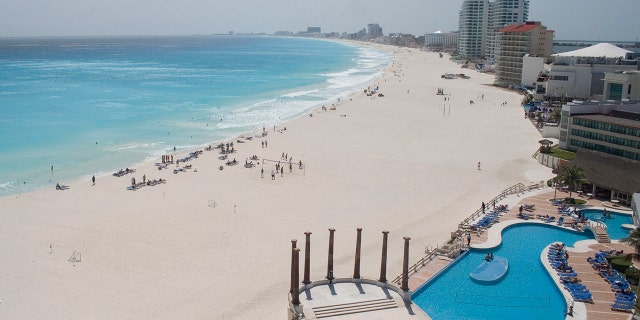 The Navy said the pharmacies usually offered the pills only to tourists, and the drugstores advertised such pills and even offered home delivery for them.
The Navy said it found outdated medications and some for which there was no record of the supplier, as well as blank or unsigned prescription forms.
MEXICAN CONSULATE WARNS CITIZENS IN DC ABOUT CRIME SURGE IN US CAPITAL
A research paper published by UCLA in January found that 68% of the 40 Mexican pharmacies visited in four northern Mexico cities sold Oxycodone, Xanax or Adderall without prescriptions. Researchers said that 27% of those pharmacies were pushing fake pills. 
UCLA said the study found that "brick and mortar pharmacies in Northern Mexican tourist towns are selling counterfeit pills containing fentanyl, heroin and methamphetamine. These pills are sold mainly to U.S. tourists and are often passed off as controlled substances such as Oxycodone, Percocet and Adderall."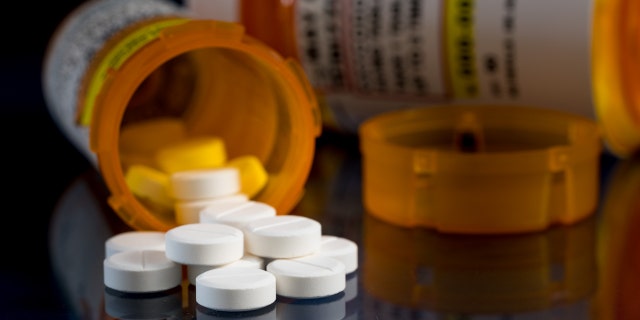 "These counterfeit pills represent a serious overdose risk to buyers who think they are getting a known quantity of a weaker drug," Chelsea Shover, assistant professor-in-residence of medicine at the David Geffen School of Medicine at UCLA, said in February.
The State Department's travel warning in March added that counterfeit pills being sold at Mexican pharmacies "may contain deadly doses of fentanyl." 
2 MEXICAN TAXI DRIVERS ARRESTED FOR ASSAULT ON TOURIST VAN IN CANCUN
Mexican authorities did not confirm any fentanyl-laced pills were found during the raid but said the seized medications would be tested for the deadly opioid, The Associated Press reported.
Fentanyl is a synthetic opioid that's taken thousands of Americans lives. The drug is approximately 100 times more potent than morphine and 50 times more potent than heroin as an analgesic, according to the Drug Enforcement Administration. Illegal drugmakers produce fentanyl as a powder, candy, eye drop liquid and nasal spray, according to the National Institute on Drug Abuse (NIDA).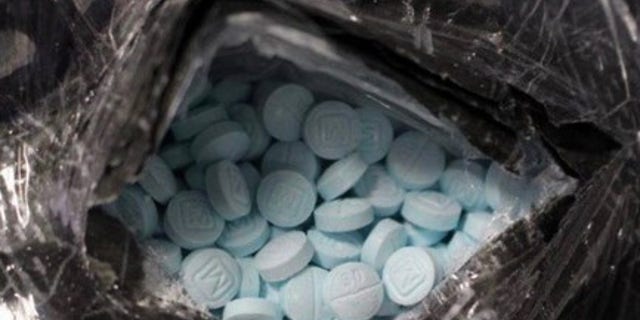 In some cases, Mexican drug cartels create counterfeit pills that resemble a name brand prescription medication, or they mix fentanyl with another narcotic, which can have fatal consequences.
Tens of thousands of Americans have died from synthetic opioid overdoses and fentanyl is a primary cause, according to the NIDA.
The drug has been blamed for about 700,000 overdose deaths per year in the United States. 
Fox News' Cortney Moore and the Associated Press contributed to this report.