Some Maui police officers who battled the bitter inferno that began early August were evacuating families without proper equipment even while their own homes were reduced to ashes, according to Lt. Nick Krau, chair of State of Hawaii Organization of Police Officers (SHOP).
"We have a total of nine police officers who lost their homes in this fire," Krau told Fox News Digital in an exclusive interview Tuesday. "They're evacuating people and trying to get people out while two to three streets away, their home is burning down as well."
Officers still showed up to work — leaving their families behind — to continue rescue efforts alongside Maui firefighters, despite not having adequate preparation, according to Krau.
The wildfire that began Aug. 8 in Lahaina has burned 2,170 acres, killed more than 100 people and destroyed 2,200 buildings — most of which were residential — according to the University of Hawaii's Pacific Disaster Center. It will cost nearly $5.52 billion to rebuild.
DEMOCRATS' CLIMATE CHANGE BLAME GAME FOR HAWAII FIRE CONFRONTED BY REALITY AFTER MAUI IDENTIFIES CAUSE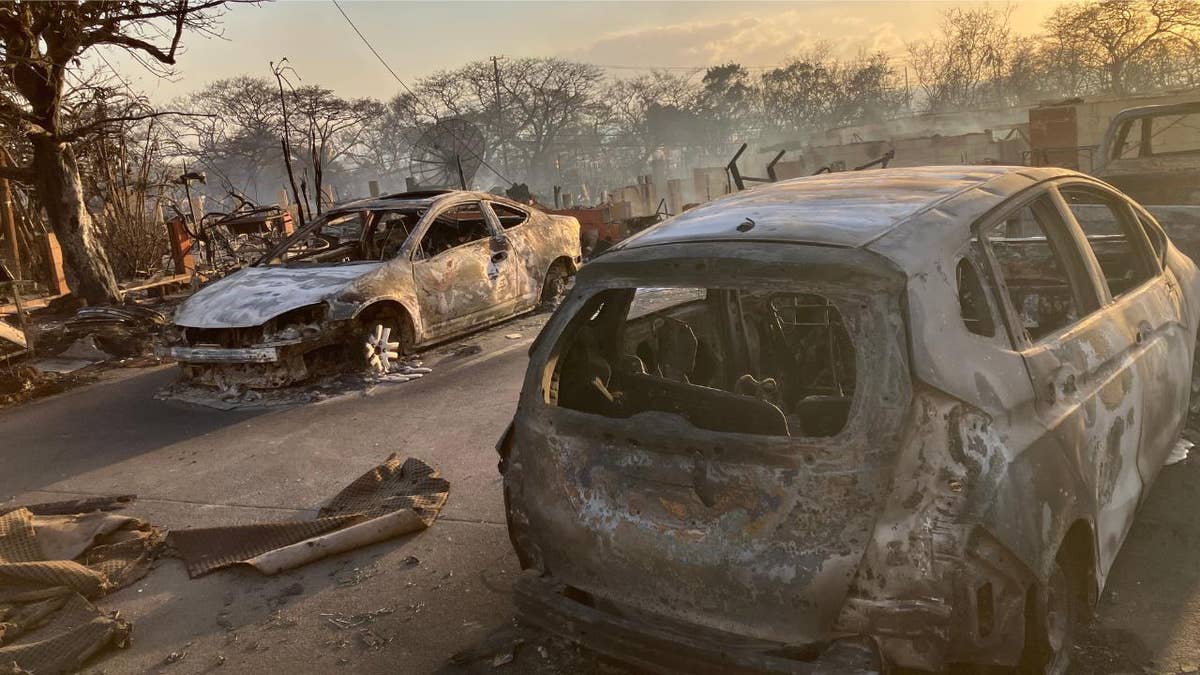 Krau was one of the officers on the ground responding to the fires on the first few days and said he was "totally unprepared" and "in shock" for what he saw when he arrived at the scene. He saw part of his community engulfed in flames.
"It's unimaginable what the community is going through," he said. "It is much, much worse than what's being shown on the news."
The Maui Police Department, the only centralized law enforcement agency on the island, is also not immune to the staffing shortages facing police departments across the country. The department has about 300 officers, but Krau said that number should be closer to 400.
Krau wondered if more officers would have made a difference in the emergency response. Many officers feel guilty about not being able to begin rescue operations sooner because there was no mass alert system in place, he said.
HAWAII'S MAUI HORROR REVEALS WHAT HAPPENS WHEN GOVERNMENT IS BROKEN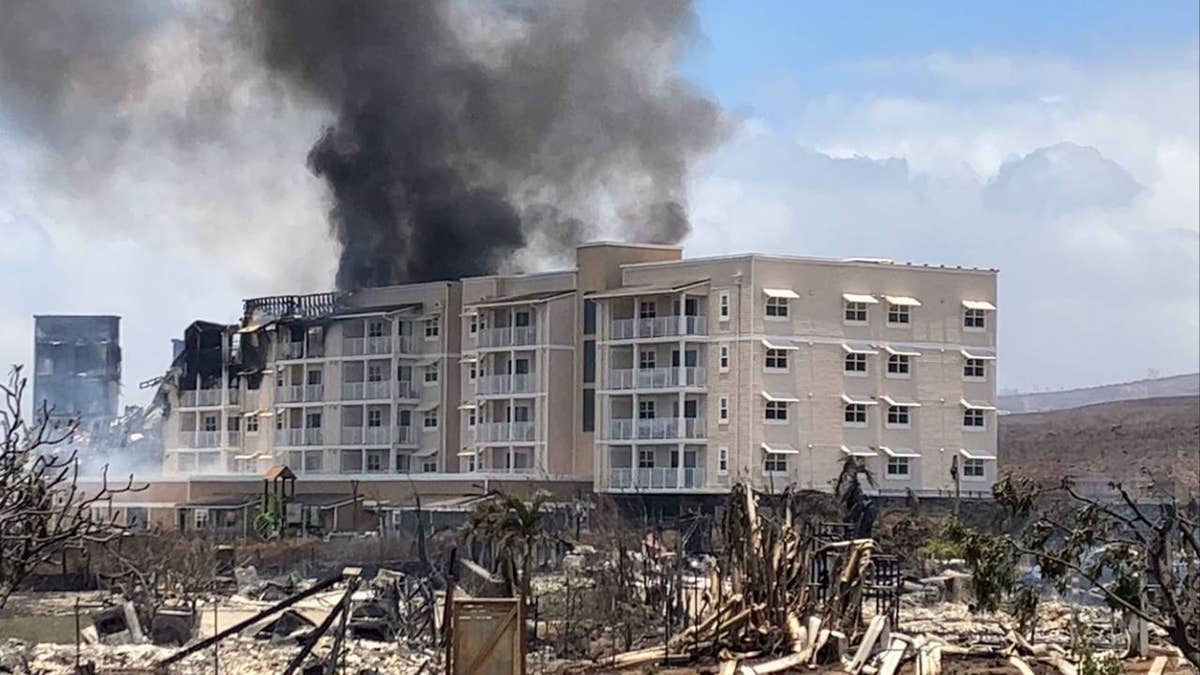 And the department was ill-equipped for the level of response that was needed, leaving officers without the proper equipment to deal with the blazes — despite having gone through this before. Krau took it upon himself to buy protective equipment for officers from Home Depot and other hardware stores.
"The County of Maui, the Maui Police Department failed in protecting our officers from these chemicals and toxins from responding to fires," Krau said.
In August 2018, a wildfire broke out in West Maui, torching 21 houses and burning more than 2,100 acres. It caused $4.3 million in damages.
But Krau and other officers said they knew it would happen again, and county officials were reportedly warned.
MAUI PETS FIGHTING FOR THEIR LIVES AFTER THE WILDFIRES NOW MAY BE RESCUED FROM THE LAHAINA BURN ZONE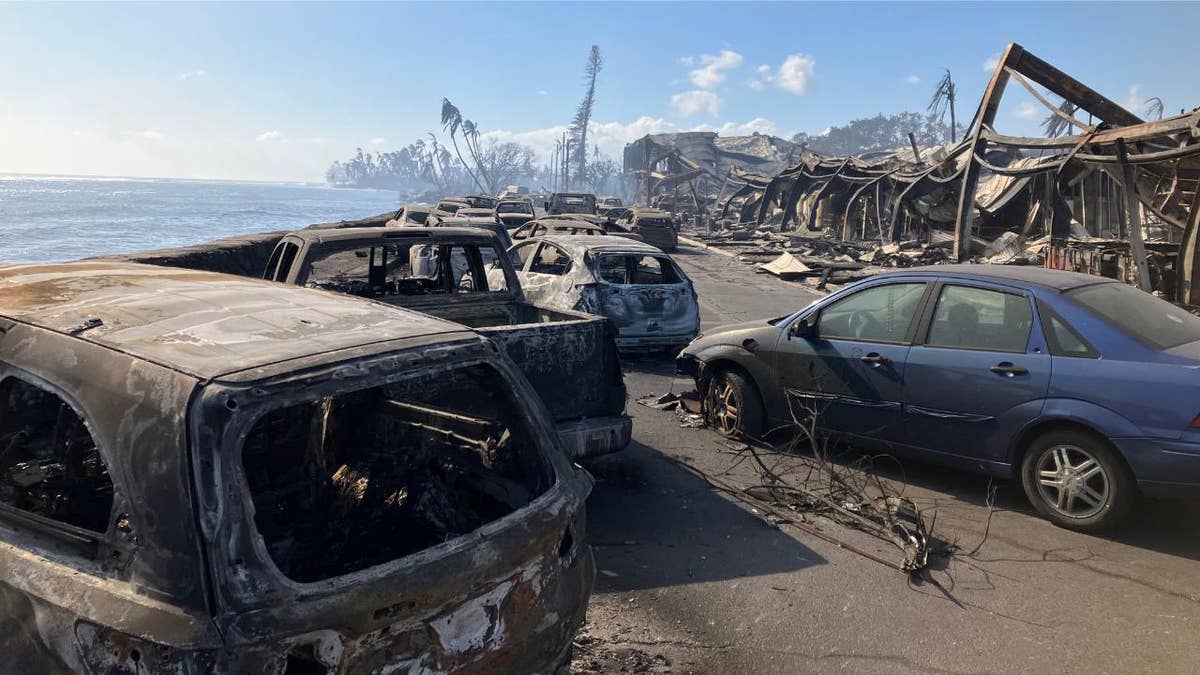 An emotional community meeting was held Aug. 29, 2018 after that fire, where state and county officials listened to nearly three hours of emotional uproar from residents. Maui natives at the time hounded officials over a lack of hazard sirens, no purported evacuation plan, and questioned why the electrical company did not shut off the power despite high winds.
"This was predictable; therefore, it was preventable," Krau said. "And we knew because the wild land in that area has not been maintained at all since 2018. There were no fire breaks made, there was no green zone made, no green belts — nothing was done to prevent another fire in that area."
Meanwhile, the County of Maui sued Hawaiian Electric Company last week arguing the company negligently failed to shut down power despite high winds and dry conditions.
The lawsuit reportedly stated the company knew the winds "would topple power poles, knock down power lines, and ignite vegetation," the lawsuit said. "Defendants also knew that if their overhead electrical equipment ignited a fire, it would spread at a critically rapid rate."
In response, Hawaiian Electric Company said they are "very disappointed that Maui County chose this litigious path while the investigation is still unfolding."
Fox News Digital has reached out for comment to the County of Maui.