Some 850 people are still missing after devastating wildfires ripped through Maui earlier this month, killing more than 100 people and destroying thousands of homes and businesses. 
In a social media post on Sunday, Maui County Mayor Richard Bissen said more than two dozen victims had been identified and 11 families were notified of the losses.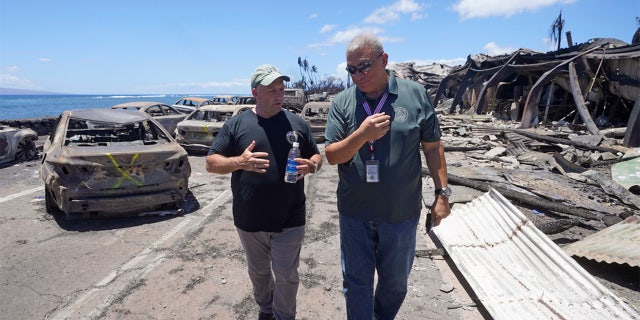 Bissen said 850 names were on a list of missing people, taking hope from the fact that the initial list contained more than 2,000 names.
HAWAII GOV AGREES CLIMATE CHANGE 'AMPLIFIED THE COST OF HUMAN ERROR' ON MAUI FIRES
"We are both saddened and relieved about these numbers as we continue the recovery process," Bissen said. "The number of identified will rise, and the number of missing may decrease."
Bissen's video, posted on the official Maui County Facebook, is the first of daily reports from the mayor providing updates on the recovery. 
The mayor's update came ahead of a planned visit by President Joe Biden and first lady Jill Biden. The Bidens interrupted a weeklong vacation in the Lake Tahoe area for the five-hour flight to Lahaina, a historic town of 13,000 people that was virtually destroyed by the flames. The couple will meet with first responders and be briefed by state and local officials about the ongoing response.
AMERICANS CRITICAL OF BIDEN'S RESPONSE TO MAUI DEVASTATION: 'WHAT KIND OF PRESIDENT IS HE?'
They will also see the destruction from the air and on the ground, and the Democratic president will deliver remarks paying tribute to the victims.
The White House announced Monday that Biden has named Bob Fenton, a regional leader at the Federal Emergency Management Agency, to be the chief federal response coordinator for the Maui wildfires, ensuring that someone from his administration will be responsible for long-term recovery efforts.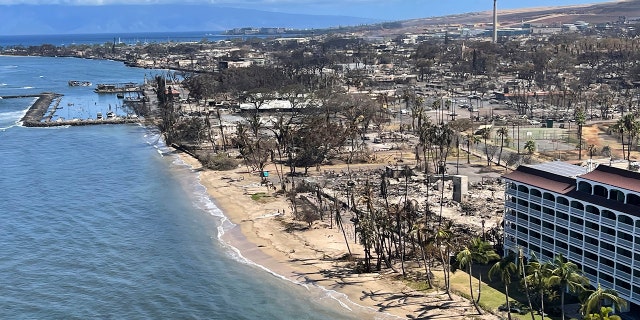 "I know how profoundly loss can impact a family and a community and I know nothing can replace the loss of life," Biden said in a statement before the trip. "I will do everything in my power to help Maui recover and rebuild from this tragedy. And throughout our efforts, we are focused on respecting sacred lands, cultures, and traditions."
BIDEN FEMA CHIEF WARNS OF DISASTER RELIEF FUNDING SHORTAGE AFTER MAUI FIRES, AS CALIFORNIA BRACES FOR STORM
Sen. Brian Schatz, D-Hawaii, who will join Biden on Monday said about 85% of the affected area had been searched and nearly 2,000 people remained without power and 10,000 were without telecom connectivity. 
Schatz stressed that officials were "still responding to the disaster" and "we are not yet in a recovery phase."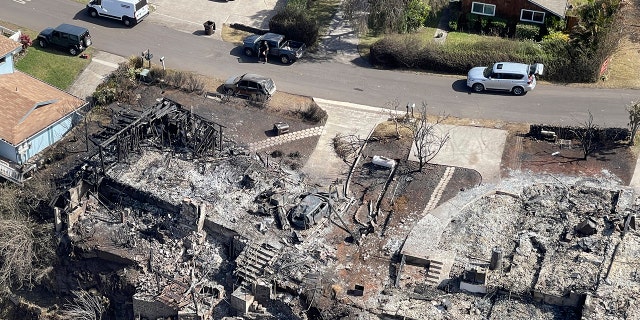 "As bad as this looks, it's actually worse," he told The Associated Press on Sunday. "What you can't see is the damage to utility infrastructure. What you can't see is the thousands of kids who are trying to figure out how to go to school this fall. What you can't see is the first responders who went into the flames without regard for their own safety and had their own homes burned down."
CLICK HERE TO GET THE FOX NEWS APP
More than 1,000 federal officials remain on the ground to respond to the wildfires in Hawaii, according to the White House. The administration has distributed more than $8.5 million in aid to some 8,000 affected families, including $3.6 million in rental assistance, according to FEMA. 
The Associated Press contributed to this report.