The Massachusetts district attorney leading the case against Karen Read, a woman facing murder and other charges in the death of her Boston police office boyfriend John O'Keefe, issued what he described as the "first statement of its kind" in his dozen years on the job, condemning the alleged harassment of prosecution's witnesses as "absolutely baseless." 
The Norfolk district attorney did not specify what type of harassment the witnesses were said to have been experiencing, but was emphatic that it had stemmed from unfounded criticism of the case.
"Innuendo is not evidence. False narrative are not evidence," Norfolk County District Attorney Michael Morrissey said. "We try people in the court and not on the Internet and for a reason. The Internet has no rules of evidence. The Internet has no punishment for perjury. And the Internet does not know all the facts. Conspiracy theories are not evidence."  
Prosecutors accuse Read of backing her SUV into O'Keefe in the driveway of a home in Canton, Massachusetts, where she dropped him off after a night at bars in January 2022. But the woman's defense team insist her boyfriend was beaten and attacked by a dog at the home owned at the time by fellow Boston police officer, Brian Albert. 
O'Keefe was found unresponsive in the snow the next morning amid freezing temperatures. The case has drawn national attention amid the defense's claims of an alleged wide-ranging cover-up by party attendees and law enforcement said to have worked together to frame Read for O'Keefe's death – allegations authorities staunchly deny. 
WOMAN ACCUSED OF MURDERING BOSTON POLICE OFFICER BOYFRIEND BACK IN COURT, AS DEFENSE SUBPOENAS NEW WITNESSES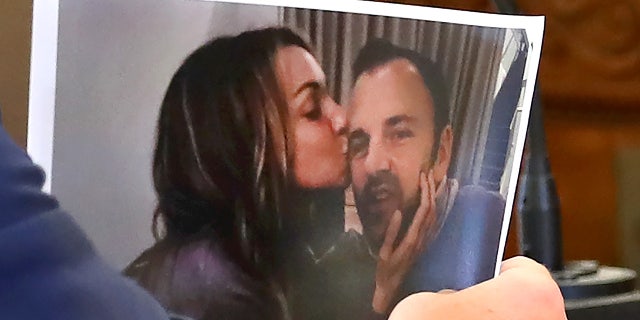 "The idea that multiple police department EMTs, fire personnel, medical examiner and prosecuting agencies have joined in and taken in a vast conspiracy should be seen for what it is – completely contrary to the evidence and a desperate attempt to reassign guilt," Morrissey stated Friday, defending his decision to issue a recorded statement instead of holding a press conference because his "remarks need to be so narrowly tailored to the issue at hand while the prosecution is pending in superior court."
"A grand jury of every day citizens heard the documented evidence and testimony before making a decision. The subject of that murder indictment enjoys the constitutional presumption of innocence. Why should the witnesses who have committed no crime be afforded less by members of the community?" Morrissey said. "They should not be harassed for telling the government what they heard or saw. I'm asking the Canton community and everyone that feels invested in this case to hear all the actual evidence at trial before assigning guilt to people who have done nothing wrong. And certainly before taking it upon yourself to harass citizens who evidence shows have done nothing in this matter but come forward and be a witness."
"What is happening to the witnesses, some with no actual involvement in the case, is wrong. It is contrary to the American value of fairness, and the Constitutional value of a fair trial," the district attorney said later on. "What is happening to these innocent people, these witnesses, is wrong, and it needs to stop." 
Morrissey defended prosecution witnesses Jennifer McCabe, Matthew McCabe and Bryan Albert. 
"These people were not part of a conspiracy and certainly did not commit murder or any crime that night," Morrissey said. "They have been forthcoming with authority, proving statements and have not engaged in any cover up. They are not suspects in any crime. They are merely witnesses in the case. To have them accused of murder is outrageous, to have them harassed and intimidated based on false narratives and accusations is wrong. They are witnesses doing what our justice system asks of them."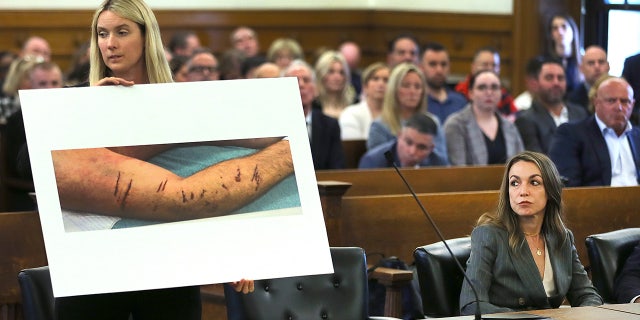 The district attorney also defended Albert's 18-year-old nephew, Colin Albert, who some accuse of attacking O'Keefe as he entered the home. 
"But phone evidence shows O'Keefe never entered the home at all," Morrissey said. "Testimony from witnesses tell us that 18-year-old Colin Albert had left his uncle's home before John O'Keefe and Karen Read had arrived outside the residence. There was no fight inside that home. John O'Keefe did not enter the home. Colin Albert, the young man being vilified, was not present when Read's vehicle and John O'Keefe arrived on the street. This is a false narrative. Colin Albert didn't commit murder." 
Morrissey also condemned allegations against Michael Proctor, a state police trooper being accused of planting evidence outside the residence.
MASSACHUSETTS PROFESSOR CHARGED IN COP BOYFRIEND'S KILLING CALLS IT A 'COVER-UP'
The district attorney said Proctor "was never at Fairview Road on the day of the incident" and Proctor and his state police partner "traveled together the entire day." 
In addition to having no opportunity to plant the evidence, Morrissey said Proctor would have no motive to do so given that "he had no close personal relationship with any of the parties involved in the investigation and had no conflict." 
"He had no reason to step out of this investigation. Every suggestion to the contrary is a lie," Morrissey added.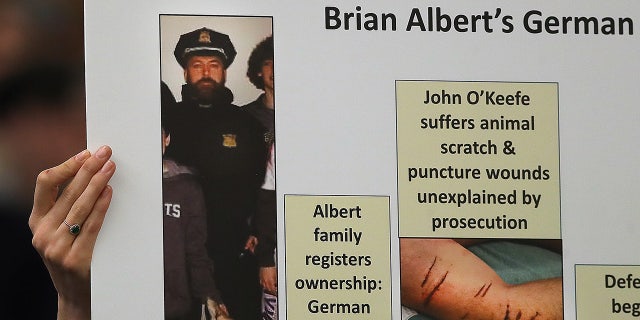 Though he did not call out any online critics by name, Morrissey also argued in favor of the strength of prosecution's case as the popular podcast "Turtleboy Live," hosted by Aidan Kearney, has explored the case against Read in several hours-long episodes. The most recent episode, posted just days before the Norfolk DA's statement, criticized a former FBI agent turned crime commentator for defending the Albert and McCabe families in posts on X, formerly Twitter. 
The podcaster by contrast has mostly defended Read, echoing the defense's argument of an alleged cover-up. 
In court filings, Read's defense has pointed to a Google search by a relative of the homeowner hours before O'Keefe's body was found that asked, "ho[w] long to die in cold." But prosecution has argued that search was made after O'Keefe was discovered unresponsive. 
Defense and prosecution are also split whether O'Keefe's cell phone data showed he ever entered the home after Read dropped him off. Defense says it does, prosecution says it does not.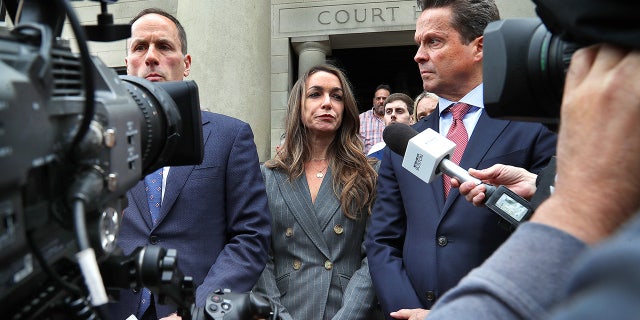 "What evidence does show is that John O'Keefe never entered the home at 34 Fairview Road in Canton the night he died," Morrissey claimed. "Location data from his phone recovered from the lawn beneath his body when he was transported to the hospital showed that his phone did not enter that home. Eleven people have given statements that they did not see John O'Keefe enter the home at 34 Fairview that night. Zero people have said that they saw him enter the home. Zero. No one." 
CLICK HERE TO GET THE FOX NEWS APP 
Hospital medical records show O'Keefe's injuries included eyes swollen shut black and blue, a cut on his right eyelid, a cut to the left side of his nose, a two-inch laceration on the back of his head, multiple skull fractures, and six bloody cuts of varied length on his right forearm from his forearm to bicep. 
"The autopsy of John O'Keefe was conducted by a forensic pathologist from the office of the chief medical examiner," Morrissey argued. "The doctor found that the injuries that left John helpless in the cold were not the result of a fight. She further found the line of abrasions on his arm was consistent with blunt trauma – not an animal attack."