An unknown man was captured on video as he lit newspapers on fire in the New York City subway system and threw them on the platform toward other riders, many of whom appeared to be teenage students.
The video was taken around 5:30 p.m. Monday inside the 33rd Street subway station near Park Avenue in Manhattan.
A large group of what appears to be students wearing backpacks are standing on the platform as multiple individuals are yelling. A wad of newspaper can be seen burning on the platform at their feet.
The person recording the video approaches the turnstiles and catches the unknown man, who appears to be smoking a cigar, light additional newspaper pages on fire and toss them in the direction of the riders waiting on the platform.
127-YEAR-OLD WATER MAIN UNDER NYC'S TIMES SQUARE GIVES WAY, LEADING TO FLOODING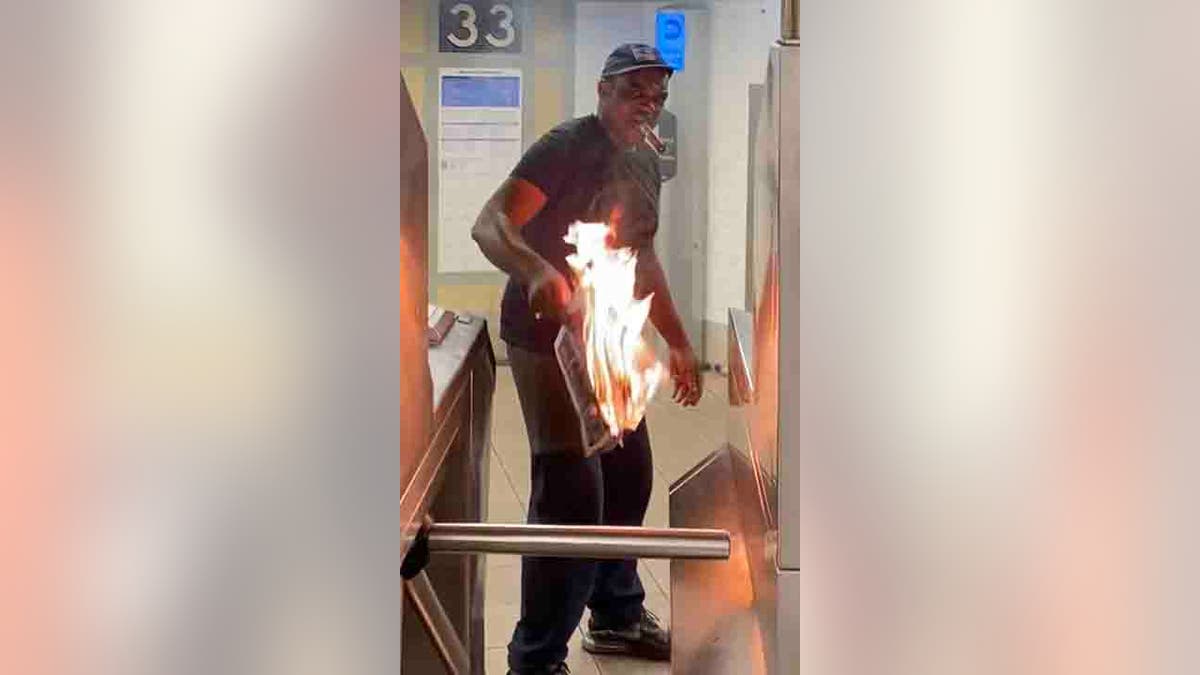 Officers responded to the platform, but the man had already fled in an unknown direction, the NYPD confirmed to Fox News Digital.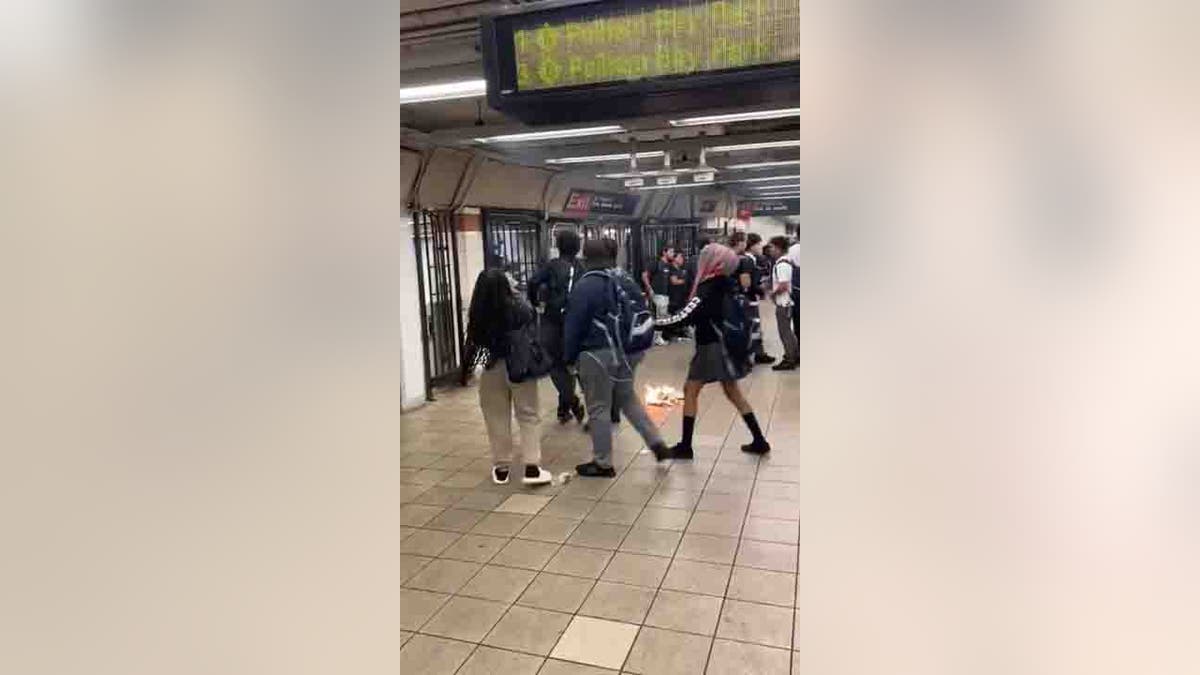 No injuries were reported during the incident. 
NYC POLICE PROBING POSSIBLE MURDER-SUICIDE AFTER FOUR FOUND DEAD IN APARTMENT, INCLUDING YOUNG BOY, GIRL
The individual who posted the video on social media asked the public to help authorities identify the man.
Police said the investigation remains ongoing.