Plans to build the world's tallest flagpole are being delayed — again.
The tiny town of Columbia Falls in Maine is extending its moratorium on big developments for another six months following a proposal for a flagpole taller than the Empire State Building, with an observation deck and a flag larger than a football field. The planned tourist attraction would also have an auditorium, living history museums and a monument.
Town officials said they lacked rules and regulations for such a large project.
MAINE FAMILY LOOKING TO BUILD WORLD'S TALLEST FLAGPOLE, PROJECT RECEIVING BACKLASH FROM LOCALS
The town of 485 residents began grappling with zoning regulations after Morrill Worcester proposed a structure stretching skyward some 1,461 feet. Worcester's family operates a wreath-making company and founded the Wreaths Across America organization, which provides holiday wreaths for military cemeteries.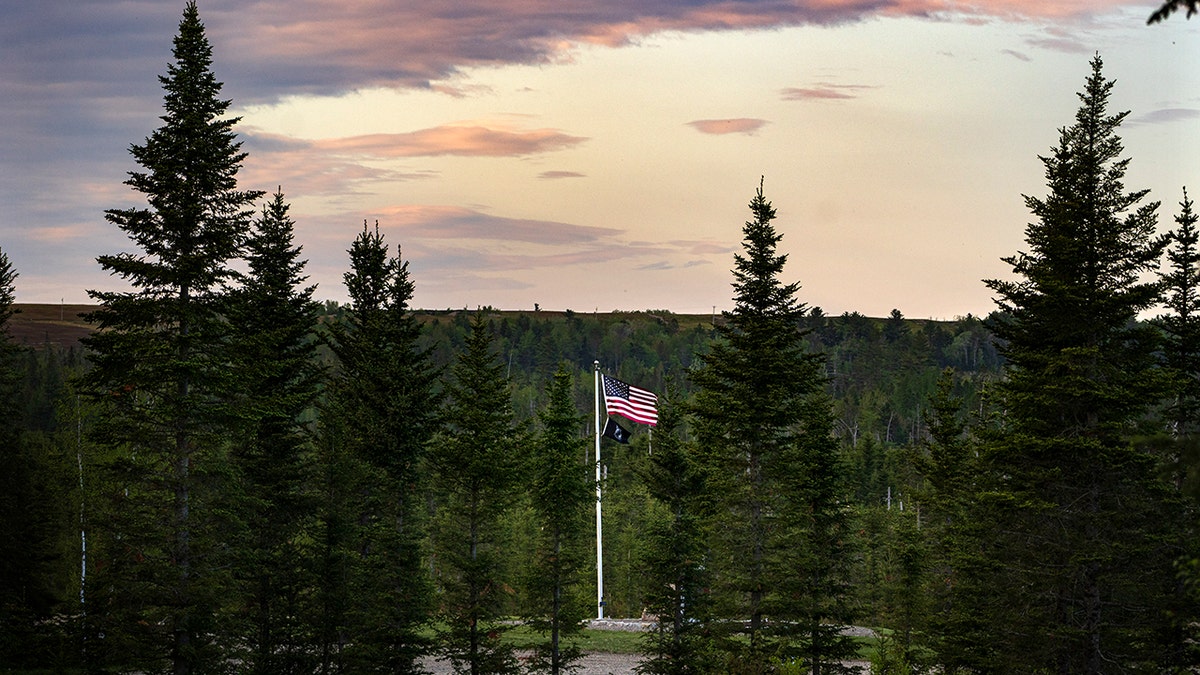 Columbia Falls residents voted to adopt a six-month moratorium in March to give local officials time to draft regulations. The three-member Select Board voted unanimously Monday evening to continue the moratorium. Town officials are making progress on proposed ordinances during weekly public proceedings, said Jeff Greene, a Select Board member.
'TALLEST, FASTEST' GIGA ROLLER COASTER IN NORTH AMERICA TEMPORARILY CLOSES AFTER VISITOR NOTICES SCARY DEFECT
"The first 180 days weren't enough time to polish and complete this," he said.
The Worcester family had no immediate comment on the additional six-month delay.
The proposal for the flagpole is meant to unite people through their love of the flag, recount the story of the U.S. through the eyes of veterans, and create jobs. For the Worcesters, the project was an extension of their patriotic enterprise, which includes producing more than 1 million balsam wreaths for veterans' grave makers each holiday season.
CLICK HERE TO GET THE FOX NEWS APP
But instead, it created division in the community. Some residents said the scale of the proposal is so large that it would forever change a rural region known for its rocky coast, woodlands and blueberry barrens.