A Los Angeles city councilman and local activist will not face charges over a fight during a Christmas toy giveaway that was captured on video and quickly went viral. 
Los Angeles City Attorney Hydee Feldstein Soto declined to charge Councilman Kevin de León or Jason Reedy in connection to the Dec. 9, 2022 altercation, FOX Los Angeles reported. Fox News Digital has reached out to Soto's office. 
De León and Reedy engaged in a physical altercation during a holiday event in Lincoln Heights amid calls for the councilman to resign.  
LAPD DWINDLES TO SMALLEST FORCE SINCE 1990S DUE TO 'ANTI-POLICE RHETORIC,' POLICE UNION SAYS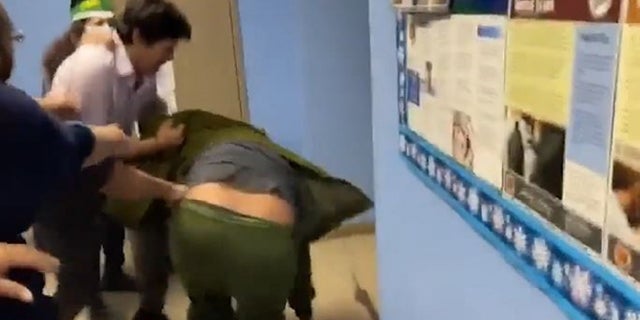 In a statement to Fox News Digital, de León said he was "very disappointed in Hydee Feldstein Soto's decision not to prosecute Jason Reedy. He assaulted a woman on my staff, a community member, and me at a children's Christmas toy giveaway. A week prior, he stalked multiple women on my staff at my field office late at night. This man has a clear pattern of calculated violent behavior. 
"The LAPD report clearly shows, with ample evidence and multiple witnesses, that an assault took place," he added. "Yet the city attorney chose to prioritize politics over public safety once again. By doing so she's creating a very dangerous precedent, giving a green light to stalk and assault city employees."
Reedy told the Los Angeles Times that de León should have been charged. 
LAPD IN 'WORST PLACE POSSIBLE' AHEAD OF WORLD CUP, OLYMPICS, FORMER SHERIFF WARNS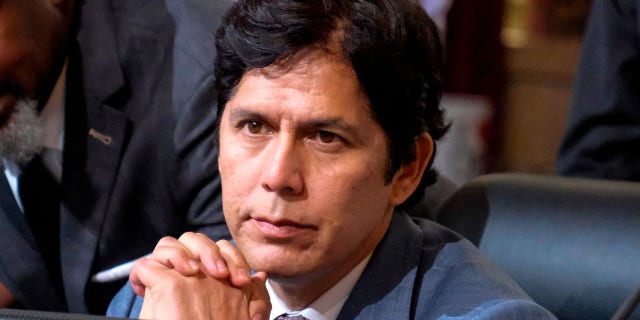 "I'm relieved I'm not being charged as I was the one that was assaulted and attacked," said Reedy. "I am absolutely disappointed to see that the city attorney did not feel the need to charge Kevin de León, but it is what it is at this point."
Video footage of the incident shows Reedy approaching the councilman during the holiday event. As de León walks with his arms in the air, Reedy appears to be blocking him before the council shoves the activist to the floor. 
Both men filed reports each other with the LAPD and accused one another of being the aggressor. 
CLICK HERE TO GET THE FOX NEWS APP
The incident came amid intense pressure for De León to step down. Weeks earlier, a leaked conversation was made public in which he, outgoing Councilman Gil Cedillo, then-Council President Nury Martinez and Los Angeles County Federation of Labor President Ron Herrera were in a closed-door conversation in which they made crude and racist remarks. 
All four publicly apologized and Martinez eventually resigned, as numerous elected officials, even President Biden, called on the council members to step down. De León remained defiant and has refused calls to step down.