A task force formed to combat the rash of brazen smash-and-grab retail thefts plaguing the Los Angeles region has made 11 arrests since its launch last week, authorities said Thursday. 
The Los Angeles Police Department said the arrests were made in connection with four of nine cases the Organized Retail Crime Taskforce (ORCT) is investigating. 
"The city of Los Angeles and neighboring cities have recently experienced an increase in `flash-mob' method retail crime incidents conducted by multiple suspects targeting retail establishments throughout the Los Angeles region," the LAPD said in a statement.
CREW TIED TO 200 BURGLARIES BUSTED AFTER BOASTING IN SOCIAL MEDIA PICS: AG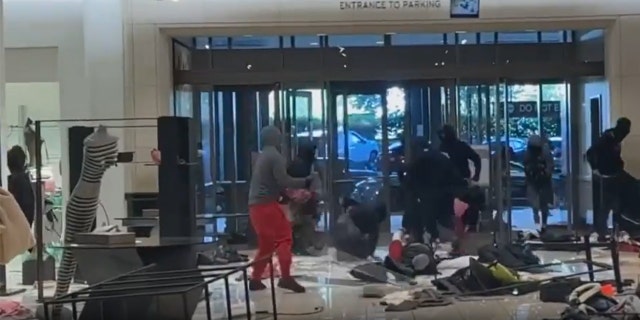 The cases in which arrests were made were related to thefts at a Versace store, Warehouse Shoe Store and Nordstrom, all in Los Angeles, and a Yves Saint Laurent store in the suburb of Glendale. 
The identities of the suspects were not released. The region has seen an uptick in flash mob robberies, where large groups of thieves often overwhelm store employees and security personnel and ransack retailers, often fleeing with thousands of dollars worth of merchandise.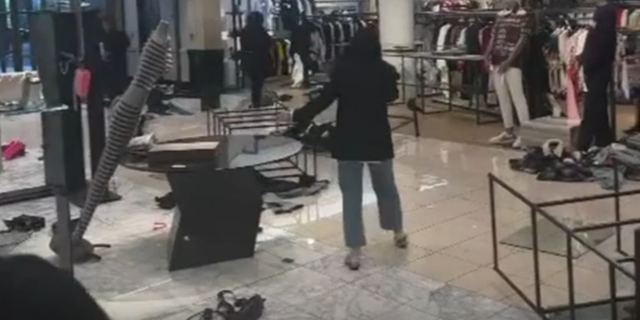 "These are not victimless crimes," LA Mayor Karen Bass previously said. "No Angeleno should feel like it is not safe to go shopping in Los Angeles. No entrepreneur should feel like it's not safe to open a business in Los Angeles."
A Nordstrom in the Topanga Mall was targeted earlier this month as 30 to 50 people were captured on video knocking over clothing displays, to the shock of customers. The suspects fled with nearly $100,000 worth of handbags and clothes and into waiting getaway vehicles.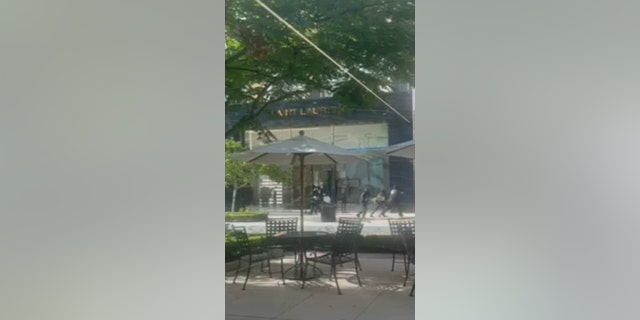 In the Yves Saint Laurent heist, thieves got away with $300,000 in stolen goods.